4 Easy Small Business Video Marketing Tips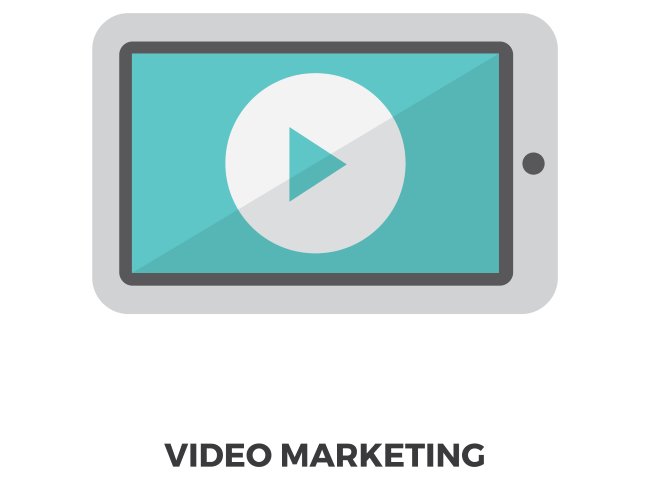 Visual media is becoming increasingly important for lead generation and small businesses need to jump on the bandwagon before they get left behind. Video Marketing in particular presents an amazing opportunity for SMEs to reach wider audiences through social media and other interactive hotspots.

Barriers To Entry
Traditionally, video advertising has been pricey as well as challenging, especially for small businesses. Online promotional videos could cost hundreds or thousands of pounds to produce, with no guaranteed ROI. This presented a barrier to entry for many companies and necessarily restricted the use of video content to the largest corporations. This, fortunately, is no longer the case.
The proliferation of smaller, more responsive marketing agencies, plus the availability of cheap video production apps, has made video available to all. Video content is no longer a prestige asset for the privileged few but a core part of their marketing strategy for most SMEs.

Working With An Agency Partner
With several free or affordable apps available to help you make videos, why work with an agency like JDR at all? The answer comes down to personalisation and strategy. As a marketing agency, we are equipped to help you formulate an effective production and distribution strategy that is best suited to your business's current needs.
Videos give a small business the opportunity to communicate with their customers in a more direct and personalised manner. We can help you create informative, quirky and interactive videos which are sure to captivate your target market, working alongside your written and image-based content.

Aspects Of A Successful Marketing Video
The keys to a successful marketing video are the quality of the video being used, as well as the platforms it is posted to. To create an effective video, certain elements need to come together to ensure it is well received by your intended audience.
Here are 4 easy small business video marketing tips:

1) Content
Marketing videos should support your other content streams. Include the same messages and value propositions you use in your blogs, infographics etc., without any inconsistencies. With video you haven't got time to go into detail, so for marketing purposes concentrate on the main benefits you give your customers. You can use separate videos to explain your services in greater depth. Keep in mind the purpose of a marketing video, which is to generate leads and strengthen your brand identity. Presenting only the essentials will help you avoid getting side-tracked.

2) Branding
Include your business logo, slogan, and your most important brand messages, as this is how customers will identify that the content is connected to your brand. Visual and audio branding is equally important as the words you use. Use the same colour palette, fonts and musical style as you use on your website and elsewhere. This will encourage social sharing among followers who already know and trust your brand.

3) Length
Keep it as short as possible without compromising on quality or content. Marketing videos should be an average of between 30- 50 seconds in length. This gives enough time to present your core message without requiring a large investment in time from your viewer. Most people, especially on social media, do not usually stop for anything that will keep them long.

4) CTA
Make sure your marketing video has a clear call to action. Invite viewers to sign up to a newsletter or take advantage of a special offer. Make it clear what the viewer should do after watching the video and provide the means to do it; through a special landing page and contact details. You can also add coupon codes to your video to encourage shares, or provide a "first ten people to share win…" type offer to get the ball rolling.

Distributing Your Video
Videos are cost effective because they can be posted on all media platforms, including Facebook, YouTube and your own website. Using Facebook and YouTube is free and avoids having to host the video on your own server. YouTube content especially is strongly indexed by Google, providing a boost to your SEO efforts.
To add to your number of potential viewers, use Facebook paid ads, to select the location, age and interests of your target audience. Facebook advertising is cheap and it is easy to control your costs. You decide how long the ad should go on for as well as when to cancel the campaign.
If you use both Facebook and YouTube (as we recommend), vary the content you publish on each channel to encourage your followers to subscribe to both. For example you might use Facebook for your special offers and promotions, while saving YouTube for longer instructional videos.
Each new video can be supported by a blog post and an email to relevant segments of your email list.

Dealing With Public Feedback & Comments
Social media can be a viper's nest and some businesses seek to avoid this by disabling the comments on their videos. We don't recommend this, as you miss out on a vital engagement tool and feedback mechanism. When people comment and react to your video, it gives your business the opportunity to engage with your customers. Engage with every comment, even if it is negative. Find out what your prospects respond to and what leaves them cold. Getting feedback from customers only helps your business solidify its relationship with them.

Increase Your Leads With Video Marketing
Incorporating video into your marketing strategy can very profitable and bring a great return on investment for small businesses. Video content is a great way of kick starting conversations on social media, turning into lead conversions and then into sales. Through keeping your video marketing consistent, your customers will start seeking you out, waiting for that next video. The benefits are endless and the opportunities bountiful. Get in touch with one of our video marketing specialists to find out more!