Simon Bishop
We have had an amazing transformation of our accountancy business with JDR over the last 2 years. They have understood our business and what makes us tick, and helped us to rebrand and attract large numbers of new clients as well as deliver polished professional information to existing clients. We are drawing in increasing numbers of prospects and converting at better rates widening our funnel of contacts all the time. JDR are highly professional, knowledgeable, and efficient, have given great value services and I could not recomend more highly!

Emma Cole
JDR Group have provided us with excellent services, marketing suggestions and full HubSpot support during our 5 years of working together. Their ability to navigate us through HubSpot has been an incredible benefit to our company and their knowledge and customer services has been second to none.

Chris Lawes
When I approached JDR for help with my lead nurturing plan I had a good idea of what I wanted practically mapped out on a word document, but no idea of how to set it up in HubSpot and make it work the way I wanted it to. With the nature of the business we have a big focus on lead generation and seasonal offers so it was imperative that I had a robust way of making sure we kept in touch with people regularly and enticed them to buy. Being just one salesperson dealing with many leads It was not possible to do this manually. JDR helped me to set up my lead nurturing workflow. Not only did they set it up to function the way I needed it to but they also trained me on how to edit the content of the emails so that I could keep it up to date and insert new offers as and when I wanted to. Working with JDR on this project helped me to systemise my marketing and sales process and saved me a lot of time. One thing I can definitely vouch for is their knowledge and experienced use of the HubSpot platform.

Michael Kiernan
From our initial business review, and a gentle push towards an in-bound marketing approach, we have really benefited from Dan Baker's practical and personal guidance.

Andrea Rodney
JDR have been managing my digital marketing for a few years now and I have always found them to be efficient, effective and highly professional. Their design and implementation of our new website was great and resulted in a large amount of positive feedback from old and new customers. I would highly recommend their services.

Alan Macdonald
We are using JDR for our marketing requirements. FB,LNKDN and google advertising, SEO and more. They are very professional and very switched on. They are also very malleable when it comes to changing aspects of their services even at the drop of a hat. We consider them an extension of our company as if they were in an house department. Highly recommended

Matt Langston
Been working with JDR for over a year and will continue to work with these guys. Will and his team are very professional and have added value and expertise to our company that was missing. Great job keep up the good work.

Roseanna Croft
Excellent service and client care. Everyone at JDR is professional and friendly and do an amazing job. I have only been working with them for a couple of months but have already noticed a dramatic increase in enquiries. Highly recommended investing in your marketing with JDR.

Victoria Parkinson
We have been working with JDR for 2 years now and they have helped bring our business forward immensely. From creating & implementing a solid marketing strategy, to building a new website for Cabin Master.

Since then they have created 4 more websites for us and helped educate our team on the vast uses of Hubspot. Having a CRM that works for all our staff has been a turning point for us and having JDR on hand to advise, and also implement changes, has been key in moving our businesses forward. Working with Leanne has been great and the team at the Derby office are not only helpful but courteous and efficient. We look forward to working with them on other new projects in the future.

Nottingham & District Gun Club
JDR have looked after our E-Commerce site for a number of years and have made it very easy for us to update the content ourelves. They have recently redesigned our site and the quality of work and professionalism, from Amber in particular, has been second to none.

Anne-Marie Wright
Leanne at JDR is brilliant! She has worked with me on 2 website builds so far, both with Hubspot integration. I have learnt so much from our monthly training sessions which has enabled me to continuously improve our content marketing strategy for the businesses. She gives us vital marketing support and has a wealth of Hubspot knowledge and expertise that we rely on.

KR Electrical
We have two businesses and originally asked JDR to redesign our electrical website. They were extremely professional and did a great job.

As we had a good experience with them, we then asked them to redesign our products website. Both websites are professional, modern and mobile friendly. They are helpful and provide a great service during the whole of the project, they are experts in their field so help from initial website design ideas, to script writing (a must for us in making the overall product professional) to going live. Everyone we have dealt with at JDR are great, but In particular I would like to thank Amber for all the hard work and patience when I have changed my mind and jiggled things around - all dealt with with a smile !! I would have no hesitation in recommending JDR.

Mobile Solutions UK LTD
Thanks to Leanne, Will and David for the excellent course provided by JDR Group yesterday. They provided expert knowledge on how to effectively use online resources to market businesses and shared the latest industry insights and forecasts. Highly recommended for those looking to improve online presence and capitalize in a growing market.

Simon Lees
Working with JDR has been the best business decision we have made. They have enabled us to reach many more potential customers than before and our business has seen a huge increase in growth as a direct result.

Adrian Hall
We have dealt with JDR for years and have always had a very pleasant and easy experience. I find them pro-active in getting to your end goals and have always been cost effective also.

I currently deal with Amber if I need any changes or have any questions, she is a real asset to the business!

Helen Keast
I attended a one day training course with JDR which was a very positive experience.

All the members of the JDR team were really good to deal with, very positive and knowledgeable with regards to all aspects of online marketing. They provided expert information and professional guidance regarding appropriate tactics for moving the business forward in relevant markets.

Maypole Ltd
We have worked with JDR for quite a few years now and we have always been pleased with the service we have received. This year they redesigned our website so it is much more modern, professional and easy to use. The new software allows us to do so much more to our website than before. We had some teething problems at the start, but the team at JDR were excellent and they were able to sort out any issues quickly.

Martin Rodgers
Had a fabulous experience working with JDR. I engaged them in supporting a company I work at as MD. The company needed to revitalise it's marketing and starting a content marketing approach. We spent a lot of time outlining the project requirements best approaches, strategies and tactics. Content marketing is no quick fix approach and the companies that promise this are simply lying (in my humble opinion) JDR never promised a quick fix or to transform the company over night, they promised and delivered a well thought out, long term sustainable marketing approach. I was also able to ask for support and help on sales. Would highly recommend.

Peter Christmas
We have worked with the JDR Group for many years now and have always been exceptionally pleased with their work and support of our company, On-Air Broadcast. JDR are always fast and efficient in amending or changing anything on our web site. We would thoroughly recommend the JDR Group.

Tim Foster
I couldn't recommend JDR enough! Will and Dave have been excellent in the advise given to restructure our entire advertising campaign. We have now completely stopped all services with the likes of Yell/Hibu and feel we are getting much more for our money in a much more personal, innovative and comprehensive manner. Here's to the future guys :)

Beth Lawson
What a great company to deal with from start to finish, with not being very technical they helped all the way, with ideas art works and contents. Daniel is my monthly contact and he is great and very informative. Since starting with the JDR group 10 months ago we have already seen a massive increase in sales enquiries which has turned into new customers coming on-board. Thank you to you all at JDR Group.

Ben Beveridge
JDR Group's website marketing services got my attention because of their fair price, high level of customer interaction and web design expertise. When I started working with them, I found the employees easy to deal with and always on the other end of the phone when I needed them. The business training with Leanne was especially useful. They are a good company with a great service and the results are easy to maintain yourself, thank you.

Sally-Anne Green
Brilliant course, really helped us understand the importance of what JDR do for us and made us realise how we need to step our game up in some areas. Thank you JDR for a really good day. :-)

Cadar Ltd
JDR have just upgraded and redesigned our website to be mobile friendly. This is the second website they have done for us and as before they have been creative and responsive to our requirements and are quick to make amendments or rectify gremlins during the validation period and after publishing.

Ann Aken
We have been working with JDR since March 2015 as a result of a recommendation from one of our customers.

JDR provide us with a complete marketing solution, expert advice and technical support. We have successfully increased our leads, enquiries and sales as a result.

JDR have helped us to reach a larger audience and entice a new demographic.

They help us to manage our website content and evaluate where the views are coming from & have managed to increase traffic to our website making it easier for us to acquire new clientele.

We receive regular visits from our account manager, telephone updates and a concise monthly report for our internet marketing, which highlights the areas that we need to improve upon.

We have no hesitation in recommending their services.

Safety Shield Ltd
We have been a client of JDR Group for a number of years, they are one of the most efficient and friendly organisations I have had the pleasure of working with. Initially they were responsible for our SEO, which has resulted in our ranking significantly improving. Then they re-designed our web-site, which is now a professional looking site (we get praised on a frequent basis about it) and has brought us numerous new clients (big thanks). All additions and alterations to the site are carried out quickly and pain-free by a great team.

I am currently working with Amber, who is polite, efficient and friendly. No query or issue goes unanswered and is quickly acted upon.

Long may our working partnership last. Would definitely recommend to others.

Georgina Millen
The company i work for had used JDR Group for many years. They're a huge help when it comes down to uploading something to our webpage. I have also been talked through on how to do things via phone call, with their very friendly and helpful team and this is a huge help to the organisation as we can upload things as we please. At the same time if we're ever stuck on how to do something we can give them a call and they'll do there best to get it sorted straight away! JDR are a very reliable company, and i would definitely recommend!

Shaun Mccluskey
Just been in for an afternoons training at JDR - what a great company. They were really helpful and after frustrating experiences with other internet marketing companies, it was good to speak to people who really know their stuff. They were able to advise on SEO in a way that actually made sense, and gave me some great social media tips too.

Reighton Sands Caravans
I first heard about these guys through doing a search for website builders in Derby and JDR came up so I contacted them and set up an initial meeting with Will, I was instantly impressed with the level of knowledge and I knew that JDR would help me take my business to the next level.

My main point of contact is Amber and I have to say she must have so much patience as the amount of emails I have bombarded her with over the past few months has been unbelievable and she always responds with a lovely email back that makes us feel as a company so valued.

The website JDR has built us is fantastic and just what we need but equally as important to us is the aftersales service which I can say is excellent.

Well happy with JDR and we as a company are extremely happy to recommend JDR to all other business's.

Thank you JDR from Richard and the team at Filey Bay Caravans & Reighton Sands Caravans, we are your ideal holiday with a now perfect website ;)

Steve G
JDR Websites have just built our new website and have assisted with the transition from our previous providers and must say that they did a great job. We feel that our new website looks fresh and modern and it has also been built with SEO and the user in mind. The SEO team have been great and have made many changes to what we were doing and although this is not an overnight process we are now starting to see the fruits of their labour as our rankings are improving. Dan, Will and Dale have been a great help and have all been very professional throughout the process and we feel that we are valued as a customer rather than being just "another" client and we look forward to working with JDR and continuing to build our working relationship and rankings.

Anthony Knightley
We have been using JDR Group for around a year now for our internet marketing campaign & SEO, from initial contact and all the way through the process they have been very helpful and informative. We have seen our enquires increase substantially since the start and would recommend for anyone who is looking for a service provider in this sector to get in contact with them.
With 17 + years Experience, we are your outsourced virtual marketing department
Big companies will have entire department dedicated to marketing. Not everyone has those resources - but with JDR, you can compete. You can get your own virtual outsourced marketing department giving you the power of big business marketing, but on a small business budget.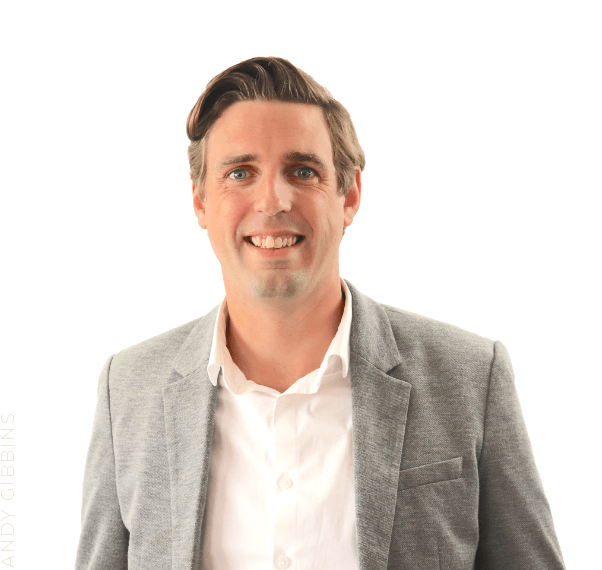 To find out more, let's start a conversation - you can book a call with one of our experts using our online diary link. There's no cost and we can provide some free initial advice as well as discuss your options with you
Talk to us about your goals