E-Commerce Web Design & Development Services
Whether your new E-commerce website will be an upgrade of an existing site or you are starting from scratch, JDR Group are the perfect partner for you.
- 100's of E-commerce websites built since 2007
- Platforms include Shopify, Magento, Prestashop, Opencart & Woocommerce
- E-commerce SEO & E-commerce marketing services
- Bespoke design services which can include branding & logo design
- Custom development & integrations
To find out more about our E-commerce website design services, book a call with us today.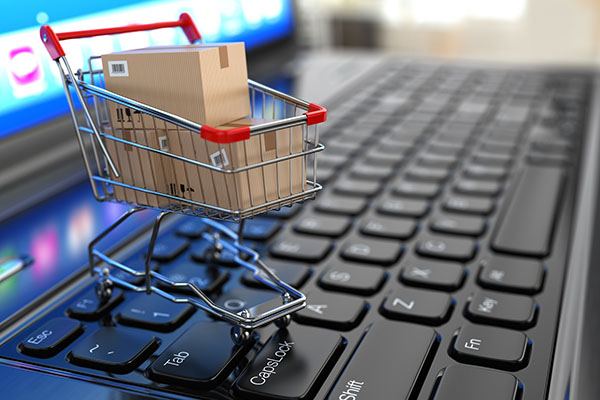 E-commerce Platforms
We have built and worked with sites in a huge range of E-commerce platforms, including Magento, OpenCart, Prestashop, WordPress and Shopify. Whichever we use for your project, you will be able to edit and change the website, upload, add and amend products and pricing, and manage SEO – in other words, you will be in control of your website.
E-commerce Web Design
Our team will work with you to create a custom design tailored to you, your business and your market. Many people come to us with a very clear design brief which we will then deliver, but we also have many clients that ask us to advise and guide them throughout the process, to use our expertise to come up with a design that works.
Optimising For Conversion
For a fully online business there are three figures to obsess about: conversion rate, average basket value and customer lifetime value. The higher these numbers, the more profitable your SEO, Pay-Per-Click advertising and any other traffic tactics will be. In most cases, these numbers are the difference between success and failure with an online business. There are two ways, however, we can help: firstly, ensuring that best practices are built into the design, even if it means challenging your design brief. Secondly, we can provide an ongoing conversion rate optimisation service to continually test and improve different elements on your key landing pages to increase conversion rates over time.
E-commerce SEO & Marketing
With many website design projects, a website is built and designed without giving enough consideration to SEO and marketing. Once the 'web designer' has completed the site it is handed over to an SEO or digital marketing company to start promoting the site. With a site built from the JDR Group, SEO and marketing features can be built in to the website from the start, saving time and money, and meaning that you can work with one provider rather than having to project manager two or three different agencies. Whether it is SEO, Pay-per-click advertising (for example Google AdWords), Remarketing, Email Marketing, Content Creation or a full Inbound Marketing program, JDR can help past the initial website design and build.
Custom Development & Integrations
We have integrated websites with ERP systems, stock control, Sage Accounting (and other accountancy programs), other E-commerce channels like EBay and Amazon, as well as many other third party integrated programs. We can also integrate your website with Hubspot, or other marketing automation programs – this will allow you to build an automated system that sends emails to encourage completions of abandoned baskets, send suggested/related products, special offers and re-engagement emails.
Mobile Commerce
All our new websites are mobile responsive as standard – and we can also build a custom mobile app to help you increase mobile commerce
Project Management & Ongoing Service
As a client, you'll have a project manager who you'll work closely with throughout the project, and you'll be able to come to our offices for meetings to discuss the project along the way. We'll also invite you to our 'Thursday Club' – our free website training session, to show you how to use the software. And also our ongoing 'One Day Marketing Workshops' – free events exclusive to clients to provide free training on social media, SEO, email marketing and other forms of online marketing. We provide an ongoing hosting, support and development service, so if you ever need help with any aspect of your website you can call our offices and the phone will always be answered by one of our dedicated staff.
THE WEBSITE DESIGN PROCESS
To get a website which gets high numbers of leads/enquiries it takes more than just a pretty design, there has to be thought and planning into the user experience, SEO plan, keyword research, the page structure/site architecture as well as your positioning/messaging to make you stand out from the competition.
Custom design
Rather than use pre-made themes or templates, our websites are 100% custom designed, so you get a unique design tailored to your needs.
Our copywriters can rewrite your content to give it more punch and impact – and can also write entire new pages for you.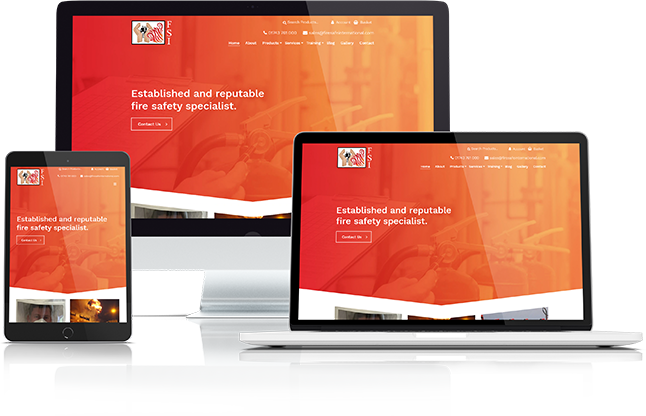 Custom coding/development
Our in-house development can write custom code and build specific features for you.
CRM systems work best when they can be connected to your website, and this is something we can do as part of your web design project. If you don't have a CRM system, take a look at our CRM set up & implementation page, as this is also something we can include as part of your project.
Maximise the number of leads, enquiries and sales you get from your website by taking advantage of our conversion rate optimisation service.
If you want to attract new customers from your website, you'll need to promote it once it has been finished. JDR have a comprehensive SEO and ongoing marketing service to ensure you get found online.