Meet The JDR Group
A Team Built Over 17 Years
We have a stable and experienced team with a wide range of different skills.
This includes:
3 directors/founders

Our first ever employee (Jarrad)
A management team that have each been with JDR for 10+ years
Experienced campaign managers
Watch the video to see some of our campaign managers talk about their experiences of working with businesses like yours
.
David Roberts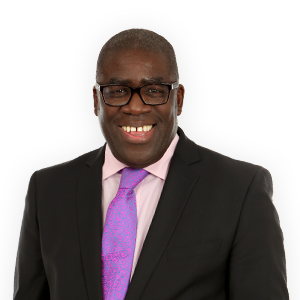 An Award Winning Business Coach and entrepreneur, David is the owner and founder of JDR Group and has over 20 years experience of owning, running and managing businesses. He has coached, mentored and trained executives, directors and sales teams and features regularly on BBC Radio Derby as well as being hired to speak at conferences and events around the world.
Will Williamson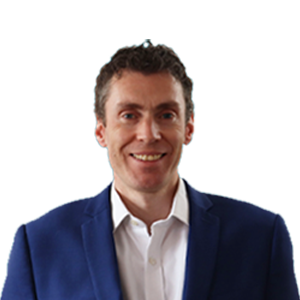 A founder member of the JDR Group, Will is an Inbound Marketing expert and marketing strategist, and can give you a sales & marketing strategy for your business that provides consistent, measurable growth in traffic, leads & sales. He has achieved multiple qualifications with Google AdWords, Google Analytics, and HubSpot.
Leanne Mordue
A founder member of JDR and certified Infusionsoft Sales and Marketing expert. Leanne is Responsible for delivering client results as well as overseeing the day to day running of the company, Leanne is a leading expert in SEO, Direct response Marketing, Website conversion and Marketing Automation.
Jarrad Mordue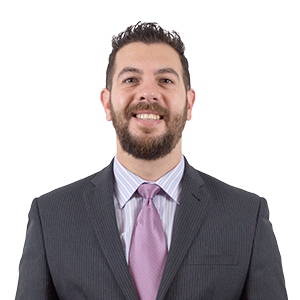 Jarrad is a highly experienced search marketer and Google AdWords certified professional. He manages a number of client campaigns, provides invaluable technical expertise and also oversees the website design and development team.
Daniel Baker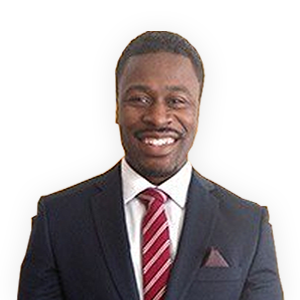 Daniel has worked in Marketing for over 10 years having studied Design and Marketing at University. Using his vast knowledge and experience, Daniel has managed hundreds of successful online marketing campaigns for companies both Business to Business, and Business to Consumer.
Adam Jones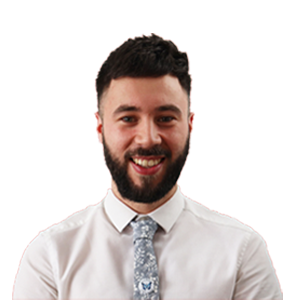 Adam is a Digital Campaign Manager who enjoys nothing more than staying up to date with the latest technology and seeing the results come in. Outside of work he has an interesting car which if you ask I'm sure he'll tell you all about it – he also has a mild obsession with collecting Nike trainers!
Andy Gibbins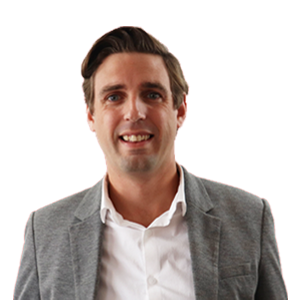 Andy is the Business Development Manager here at JDR. One of the old heads now, but keeps his finger on the pulse for all things digital and has a real passion for marketing. He's a bit of a Billy Beane, often spending hours on Football Manager and fantasy football going through the stats, and has the annoying trait of winning every year as well! That aside is always good for a football related trivia question or two!
Shirley Gibbins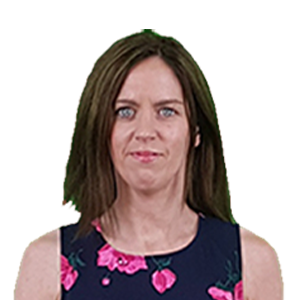 Shirley is an experienced manager and coordinates our marketing campaigns. She has expert knowledge of email marketing, CRM systems, copywriting and direct response marketing. Along with her excellent credentials, Shirley is a great character to be around and is the funniest person in the office (which she takes pride in reminding everyone!). Outside of work she spends most of her time looking after her two boys.
Andrew Leamon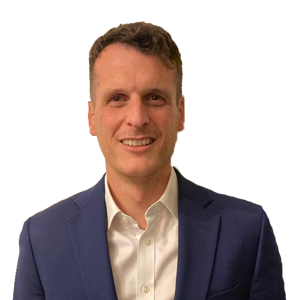 Andrew works with clients to plan, implement and manage website design and online marketing projects. You can see him speaking at our events, and he can provide guidance and support at every stage in your online marketing campaign.
Amber Denton
Amber is a very valuable member of the JDR Digital Campaign Management Team. With her design flare and many years co-ordinating website projects within JDR, she is viewed by many here as the creative one! Outside of work she loves to travel, and already has some interesting tales – particularly one about her camel ride (ask her!). She is probably making plans for her next adventure as we speak!
Charlotte Thornton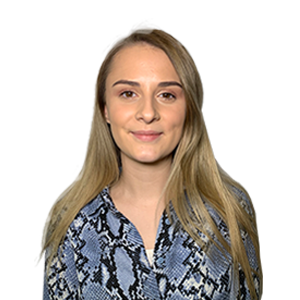 Charlotte leads the role of our Website Project Co-ordinator. Managing all website projects from start to finish and organising the website teams' schedules. Charlotte's role is demanding and vital to get our clients vision and an effective online presence off the ground. With the busy days scheduled, Charlotte finds a good breakfast starts the day - A McDonalds breakfast(!), if a loyalty card were ever produced Charlotte would be first in line! With a LOVE of pasta and a cheeky cocktail or two it's a good thing that she also enjoys weekly Body Pump at the gym. Although, probably prefers the cocktails!
Remy Pereira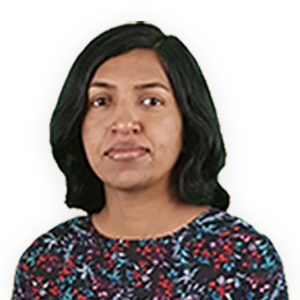 Remy fulfils the role of full stack developer, extremely conscientious and with exquisite attention to detail, Remy has become an important member of the team. In her personal life Remy loves travelling and enjoys Sci-fi films, the movie Arrival being in her top three. With her love of travelling and Sci-Fi who knows where her journey will end…
Josh Delahay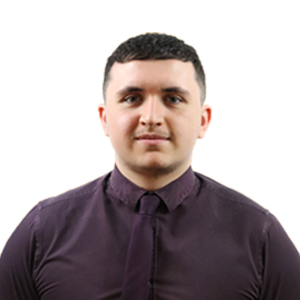 Josh is one of our digital marketing executives working as part of the SEO team. If he's not in the office creating content or helping with websites, he'll be pumping iron in the gym as he is very health conscious. Like many of us here too, he is also unfortunately a big Derby County fan!
John Skidmore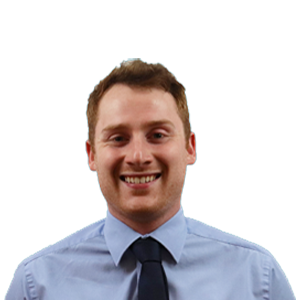 John's role is Digital Campaign Manager, John impressively sped through training to become one of our select campaign managers. It's no wonder he is showing such talent, joining us with a Masters in marketing and working as a marketing and events executive in the SME automotive industry for over 2 years. With a keen interest in the outdoors you will often find John on country walks and hikes and recently completed the Yorkshire 3 peaks challenge twice in the same month. Well done John!
Kieran Johnson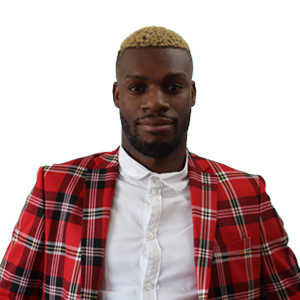 As an experienced marketing executive Kieran has vast experience in guiding businesses to online success. With an impressive portfolio Kieran manages to highlight individual needs of the business guiding you to the right solution. With a passion for his young family, making music, the gym and kickboxing in his spare time, Kieran's energy and enthusiasm is boundless. Especially for his first love Aston Villa!
Ann Daniels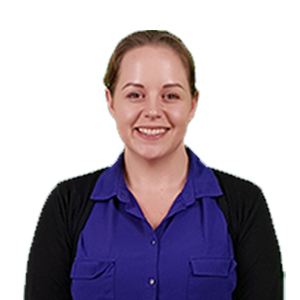 Ann is a valuable part of the marketing team and using her unique style thrives in helping business owners achieve their goals. An avid reader in a wide range of topics from personal development to sci-fi. Ann is currently working on her own novel (in her spare time of course!) and loves nothing more than walking her Chihuahua Bella.
Francesca Sopracase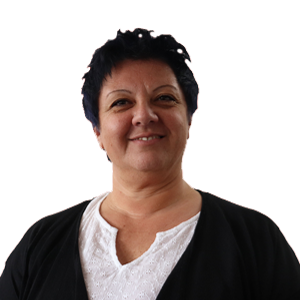 Our Digital Campaign Manager Fran manages the digital marketing campaigns for our clients. Enjoying the fact that part of her role means she gets to share ideas with clients that help their business prosper. With a BA Hons in Business and a Masters in Marketing & Communications, Fran is ideally suited to the role. However, it's not all work, with interests in travelling, scuba diving, salsa dancing. An ability to speak four languages and a previous owner of a photography business. Fran's accomplishments are impressive but her main goal is to never stop learning!
Emma Fear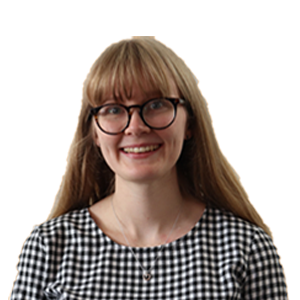 Emma fills the role of one of our Digital Campaign Managers, helping clients with their digital marketing campaigns. She has a close working relationship with many of our clients and enjoys finding new ways to benefit a campaign to get the most productive results. Her attention to detail is reflected in her personal passion in photography and background in creative writing. Following her English degree, she still tries to read at least one book a week, currently owning 8 copies of Milton's Paradise Lost!
Amy Kovulmaz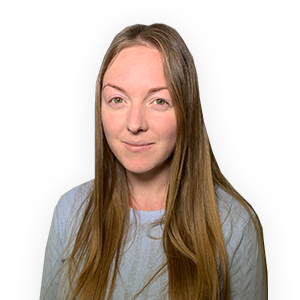 Amy is our content co-ordinator and spends her working week organising blog articles, eBooks, videos and case studies for our varied client base. She loves learning about all the different industries we work with and if you ever want to get on her good side, the odd flapjack wouldn't go amiss!
Kadri Luzi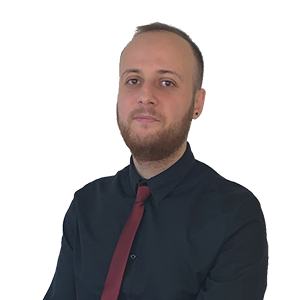 Kadri is one of our digital marketing executives here, helping with website building and optimisation, reporting and social activity. He brings with him a wealth of Social Media experience – due to how successful he's made his Youtube music channel! He has a real passion for electronic dance music, and his projects have had more than 10 million streams in total across a variety of platforms – and has successfully managed paid ads on Instagram, Youtube and Facebook. His expertise and knowledge make Kadri a real asset to any marketing campaign.
Kerry Baker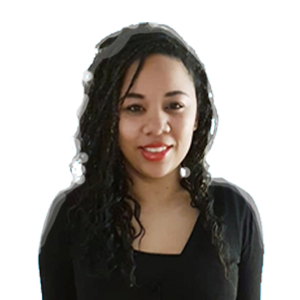 Kerry is our social media manager, she works closely with our clients to create social media strategies and produce engaging social media content that will develop brands, generate leads and increase sales. She has a real passion for social media and a slightly unhealthy obsession with Pinterest. When her free time isn't being taken up with her 2 daughters you will find her pinning in a corner, looking for vintage finds, or watching marvel films!
Anna Chesters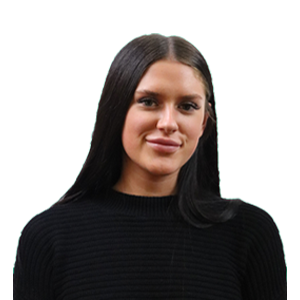 Anna is one of our newest recruits here at JDR and supports the account managers building and assisting with our client campaigns. With a focus on ensuring the social media posts are driving the right sort of customers to your business. A keen foodie who can be often found sampling the local restaurants, Anna is already an important part of the JDR team!
Latest From The JDR 'Digital Prosperity' Blog