Sales and Marketing Expert – Infusionsoft Certified
We at JDR are Infusionsoft certified, meaning we have undergone extensive training on their systems, processes and features. JDR achieved Infusionsoft's 'Sales and Marketing Expert' Certification status in 2013.
As you are aware if you have a small business, keeping track of your sales and marketing process can be a complex and time-consuming task. Infusionsoft's automation software was created to help streamline the process as it combines into one system: CRM, email marketing, lead capture and e-commerce.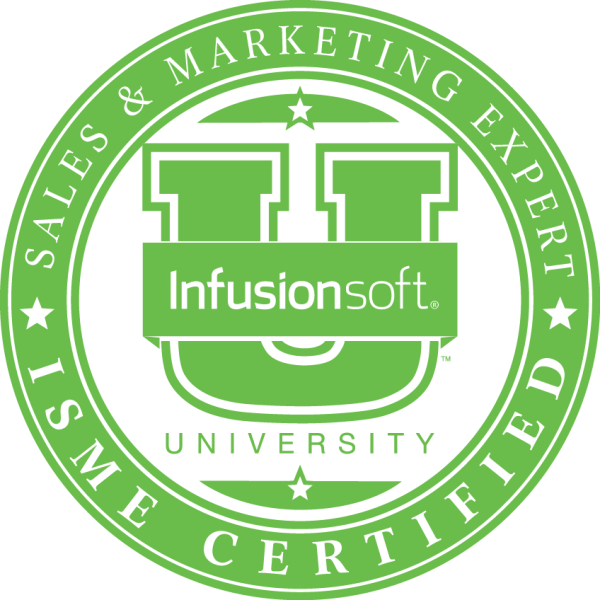 What Can Infusionsoft Do For My Business?
When a lead comes into your business, they start at the beginning of the Infusionsoft life-cycle. You are then able to tailor what they are sent depending on their behaviour whilst they are on your site. This helps with the interaction with your prospective customers and creates a bridge between you and your clients. It will also convince them to consider what you offer and whether it is a good match for them.
The Defenitive Guide On
How To Get Customers Coming To You
Marketing has changed but has your marketing strategy adapted? How can you attract your ideal customers… without having to chase after them? In this guide you'll learn:
>> Why your buyers have CHANGED - and what to do about it
>> How to generate leads and enquiries from your website - even while you sleep!
>> How to build a loyal following of prospective customers that know, like and trust you
>> How to build an automated pipeline of enquiries that will grow your business in a measurable, predictable and consistent way
>> How to position your business as the EXPERTS in your industry
What Does Infusionsoft Do?
Email Management System
This is a powerful, entirely flexible email management system, enabling you to break your list down into as many segments as you wish.
Sales Force Management
Infusionsoft can run the complete back-end of your sales process. This can be hugely time saving as it can automate the organisation of your team by assigning contacts, sending reminders and ultimately progressing a lead through your entire sales pipeline.
Campaign Builder
With this, you can create email marketing sequences based on your contact's preferences. For example, you can send a contact a reminder to download information they have opted in for, this keeps them warm and moving forward. Once a lead becomes a customer you can follow up and ask for feedback or send them other relevant products or services that they may be interested in.
Support
Infusionsoft offers a high level of support.