Diamond UK HubSpot Partners
Are you using, or considering using HubSpot to improve your sales and marketing? HubSpot is possibly the best software available for SME's to manage their website and online/digital marketing, and also an easy-to-use (and free) CRM system, with powerful sales tools and a fast-developing customer service platform.
Like any tool, however, it is how you use it which matters, and JDR Group are one of the UK's leading HubSpot agencies.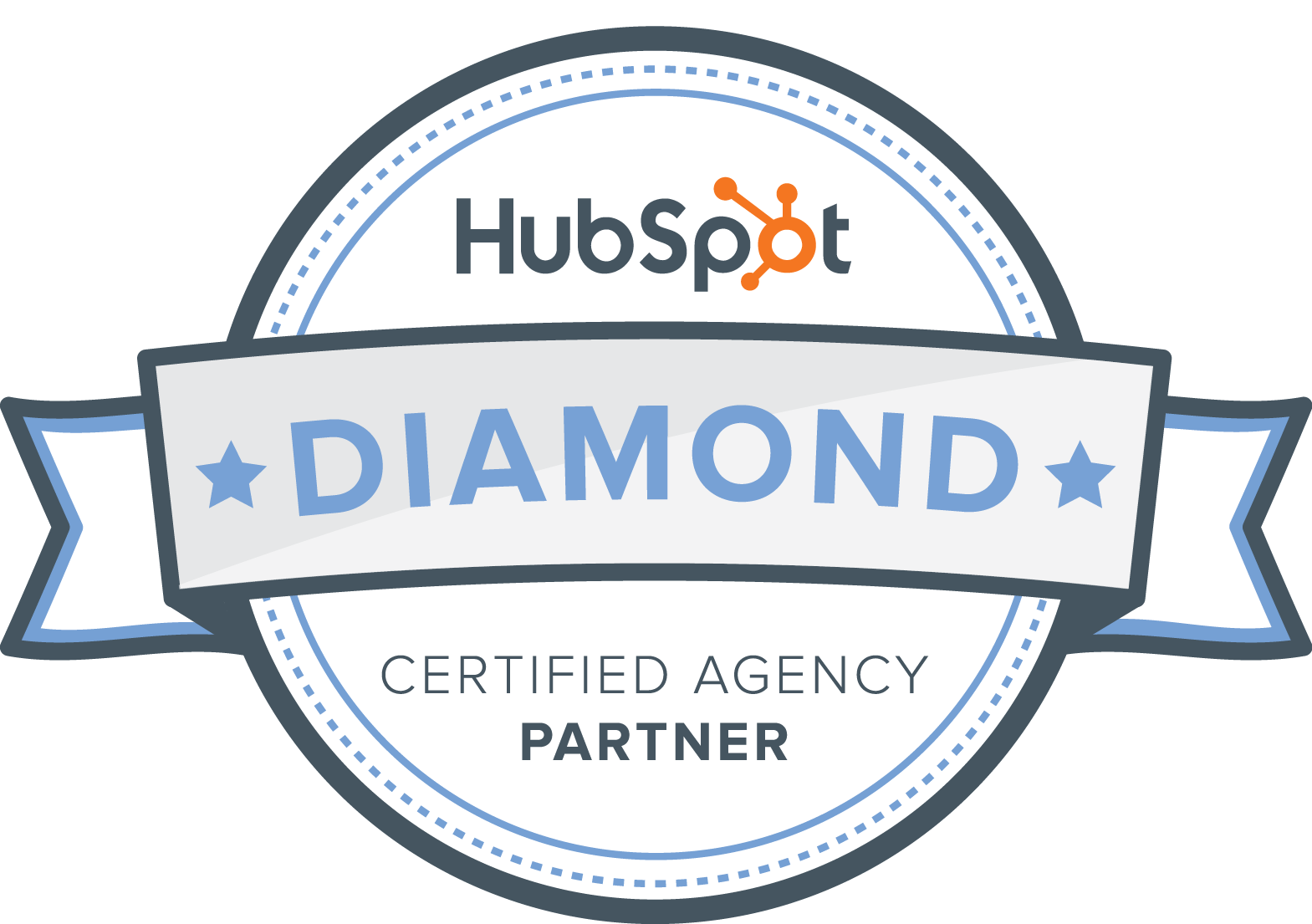 Our HubSpot Agency Services Include:
Why Use HubSpot?
HubSpot provides a free CRM system, as well as digital marketing software, sales software and customer service software. It is a lead management system, and allows you to manage and measure every step of your sales and marketing process. There are 4 good reasons to use HubSpot:
In addition to its own huge range of features, HubSpot also offers third party integrations with hundreds of other software tools. With many of our clients, they have been able to replace several other software subscriptions by switching to HubSpot, meaning they save money and more importantly have everything in one place.
Why Work With A HubSpot Partner Agency?
There are three questions to ask yourself to know if working with a HubSpot partner is right for you or not.
Do you have the time to implement everything HubSpot has to offer?

Do you have the time to learn the system from top to bottom?

Do you have the digital marketing skills, and enough strategic know-how of sales and marketing to get the best possible results from it?
If the answer to any or all of these questions is 'no', then you should explore working with a HubSpot partner. There are no differences in the cost of the HubSpot software when you purchase it via a partner, in fact you may even save money by being better advised about which modules you really need, and by not requiring the HubSpot onboarding fees.
We've been working with HubSpot since 2012, our entire marketing team are trained and certified on it, and we also use it extensively in our own marketing as well as with dozens and dozens of clients – so we know how to use the tools to maximum effect.
We also have the team, the experience and the systems to be able to take care of the marketing activities for you – to do the SEO, write the blogs and articles, do the social media and email marketing and to optimise it all so you get a return on investment.
Enquire About Our HubSpot Services Here:
Why Choose JDR As Your HubSpot Partner?
There are few HubSpot partners in the UK who have been working with the platform for as long, and with as many different businesses (we're one of only a handful of Diamond level partners in the UK). There are fewer still that specialise in working with SMEs.
However the things that make us stand out as a HubSpot agency are:
The DefInitive Guide:
How To Get Customers Coming To You
Marketing has changed but has your marketing strategy adapted? How can you attract your ideal customers… without having to chase after them? In this guide you'll learn:
>> Why your buyers have CHANGED - and what to do about it
>> How to generate leads and enquiries from your website - even while you sleep!
>> How to build a loyal following of prospective customers that know, like and trust you
>> How to build an automated pipeline of enquiries that will grow your business in a measurable, predictable and consistent way
>> How to position your business as the EXPERTS in your industry