JDR Group Are One Of The Leading UK HubSpot Partners
Are you using, or considering using HubSpot to improve your sales and marketing? HubSpot is possibly the best software available for SME's to manage their website and online/digital marketing, and also an easy-to-use (and free) CRM system, with powerful sales tools and a fast-developing customer service platform.
Like any tool, however, it is how you use it which matters, and JDR Group are one of the UK's leading HubSpot agencies.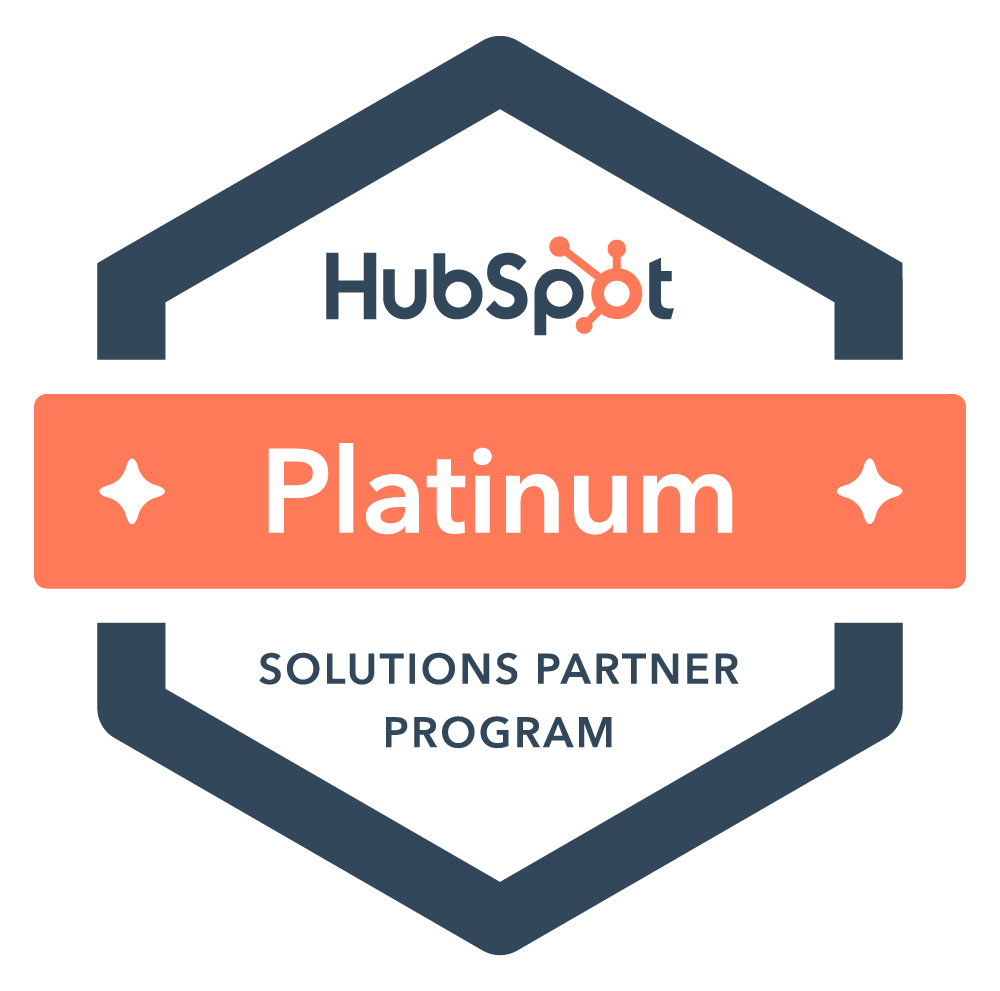 Our HubSpot Agency Services Include:
HubSpot marketing agency services
If you want to get the most out of HubSpot's exciting marketing capabilities but don't have the time, resources or know how in-house, then JDR can help. We can do it for you – create the strategy, write the blogs, do the SEO and social media marketing, run the ads, optimise your website and set up and manage lead nurturing and automated workflows.
HubSpot CRM implementation and sales enablement
HubSpot can help you increase sales, and JDR can help make this happen. From setting up the CRM system, creating sales processes and workflows and training your sales team, we can help ensure you sell better with HubSpot.
HubSpot strategy & consultancy
Tap into our years of experience with HubSpot and knowledge of sales and marketing to maximise your investment in this powerful technology.
HubSpot training
We can provide both remote and on-site training for sales and marketing teams, including the option of a one-day HubSpot intensive training workshop.
Why Use HubSpot?
HubSpot provides a free CRM system, as well as digital marketing software, sales software and customer service software. It is a lead management system, and allows you to manage and measure every step of your sales and marketing process. There are 4 good reasons to use HubSpot:
You want to track and measure your sales and marketing more effectively
Thousands of small and medium sized business owners spend money on marketing blindly, with no real way of knowing what is and what isn't working. HubSpot can integrate with your website to tell you where every single website lead and enquiry comes from, and what happens to them so you can see what is working and properly measure return on investment from your marketing.
You want to get a CRM system
If you are using excel to track your sales quotes, and have all of your important business contacts saved only in your email address book, it may be time to get a CRM system for your business. The HubSpot CRM system is free, and can be set up in minutes. It's easy to use from any device, and gives you access to a wide range of powerful sales and marketing features.
You want to improve your digital marketing
To make it more personalised, more automated and to get more insight and better reporting. HubSpot's marketing hub gives professional marketers cutting edge tools to get ahead of the competition – including a website CMS system, conversion rate optimisation, SEO, social media marketing, automated workflows, campaign management and email marketing.
You want to automate your sales processes
HubSpot's sales tools allow you to manage your sales team and sales processes more effectively. The sales hub includes sales workflow automation, email templates, calendar booking, quotes, eSignature and a wide range of activity and pipeline reports.
In addition to its own huge range of features, HubSpot also offers third party integrations with hundreds of other software tools. With many of our clients, they have been able to replace several other software subscriptions by switching to HubSpot, meaning they save money and more importantly have everything in one place.
Why Work With A HubSpot Partner Agency?
There are three questions to ask yourself to know if working with a HubSpot partner is right for you or not.
Do you have the time to implement everything HubSpot has to offer?

Do you have the time to learn the system from top to bottom?

Do you have the digital marketing skills, and enough strategic know-how of sales and marketing to get the best possible results from it?
If the answer to any or all of these questions is 'no', then you should explore working with a HubSpot partner. There are no differences in the cost of the HubSpot software when you purchase it via a partner, in fact you may even save money by being better advised about which modules you really need, and by not requiring the HubSpot onboarding fees.
We've been working with HubSpot since 2012, our entire marketing team are trained and certified on it, and we also use it extensively in our own marketing as well as with dozens and dozens of clients – so we know how to use the tools to maximum effect.
We also have the team, the experience and the systems to be able to take care of the marketing activities for you – to do the SEO, write the blogs and articles, do the social media and email marketing and to optimise it all so you get a return on investment.
Enquire About Our HubSpot Services Here:
Why Choose JDR As Your HubSpot Partner?
There are few HubSpot partners in the UK who have been working with the platform for as long, and with as many different businesses (we're one of only a handful of Platinum level partners in the UK). There are fewer still that specialise in working with SMEs.
However the things that make us stand out as a HubSpot agency are:
Help with sales as well as marketing
In order to win new customers, sales is as important as marketing, and by working with JDR you are working with a sales coaching and business coaching company as much as you are a marketing agency.
Tried and tested system
Since 2012 we've been using HubSpot in our own sales and marketing and have developed a system which has been road tested and refined and is working for many other businesses.
Work one-on-one with a sales and marketing strategist
As well as your own dedicated campaign manager.
Everything in one place
You can have all of your digital marketing handled by one single company.
The DefInitive Guide:
How To Get Customers Coming To You
Marketing has changed but has your marketing strategy adapted? How can you attract your ideal customers… without having to chase after them? In this guide you'll learn:
>> Why your buyers have CHANGED - and what to do about it
>> How to generate leads and enquiries from your website - even while you sleep!
>> How to build a loyal following of prospective customers that know, like and trust you
>> How to build an automated pipeline of enquiries that will grow your business in a measurable, predictable and consistent way
>> How to position your business as the EXPERTS in your industry
By working with JDR Group as your HubSpot agency, you can:

Get A Marketing System
Over the past ten years, we have created a comprehensive 6-step sales and marketing system which we use and follow in our own business as well as with many small and medium sized businesses around the UK.

GET A CLEAR MARKETING STRATEGY
We can help you develop your messages, your USPs, your branding and develop a wider marketing strategy including your website, SEO, email marketing, lead generation and more.

GET AN EFFECTIVE SALES STRATEGY
We can help you improve your sales systems and processes to convert more leads and enquiries successfully.

WEBSITE DESIGN & DEVELOPMENT
To get the best results, you may need to develop, improve or even redesign your website – this is something we can do for you.

CONTENT CREATION
We write articles, guides, eBooks and blogs for a wide range of different businesses in a variety of different industries, as well as creating videos, and visual content (like infographics). We can create content for your business too – so you can have this content 100% 'done for you'.

CRM
It's vital not to let a single lead slip through the net, and also to track how every lead is dealt with – this requires a good CRM system and it to be used effectively by you and/or your salespeople. We advise business owners on cost-effective (often free) CRM systems, and set up and implement CRM for them as well as providing training so that you and your team actually use it effectively.

FOLLOWING UP LEADS
Not all leads will buy straight away, you'll need to follow up effectively and persistently in order to get the best possible results from any lead generation activity and marketing investment. We can help, with use of CRM system, but also email marketing, retargeting, and using automated follow up systems using marketing automation software.

MEASUREMENT & TRACKING
As a client of JDR, you'll know where every single lead, enquiry and sale has come from, so we know which marketing efforts are working and which ones are not. We set up systems to track inbound phone calls, emails, form submissions and online transactions/sales via your website, and then to track what happens to every new contact past the initial enquiry or purchase.