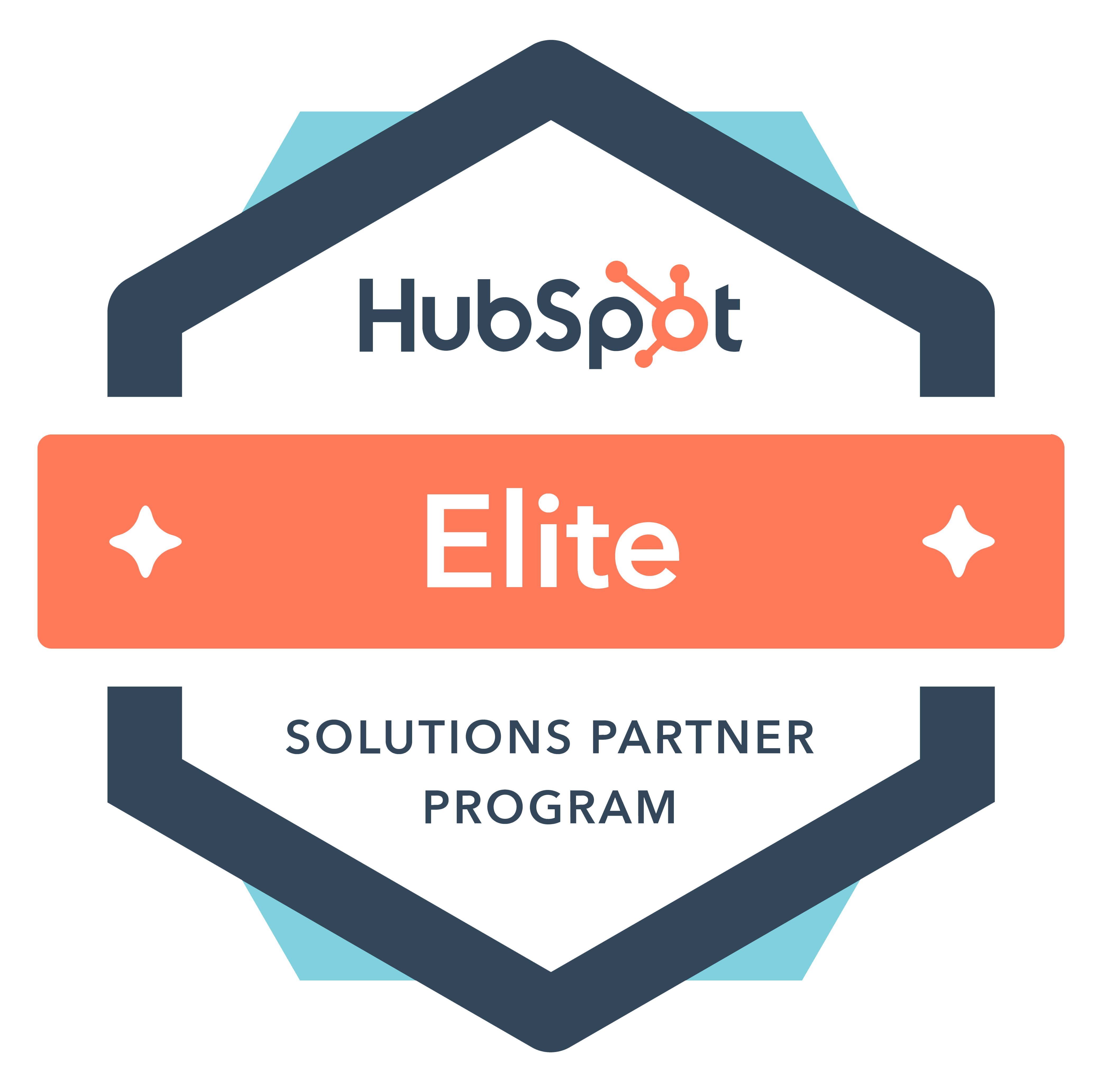 HubSpot Onboarding, Implementation & Integrations
HubSpot can have a major impact in your business, if used well. The trouble is, not everyone uses the platform to its full extent. To get the most out of your investment in HubSpot you need onboarding.
Onboarding is mandatory for all 'Professional' or 'Enterprise' level hubs - either direct from HubSpot, or via an Elite HubSpot Partner, like JDR Group.
Onboarding can include training for all HubSpot users, implementation/set-up of features, quick wins/tips, and even custom integrations with other tools you use.
At JDR, we offer onboarding packages to suit whichever hub and level of support you need - and you can also contact us to enquire about a custom onboarding programme if you don't see anything that suits you.
Fast Track Onboarding
Sign up for access to our unique Fast Track Onboarding portal - a self-serve portal which gives you a tour through each of the features and tools in your HubSpot account.
Your entire team can have access to this on-demand training, and get up to speed with HubSpot in a fast, easy and low-cost way.
Make an enquiry using the form on this page to find out more.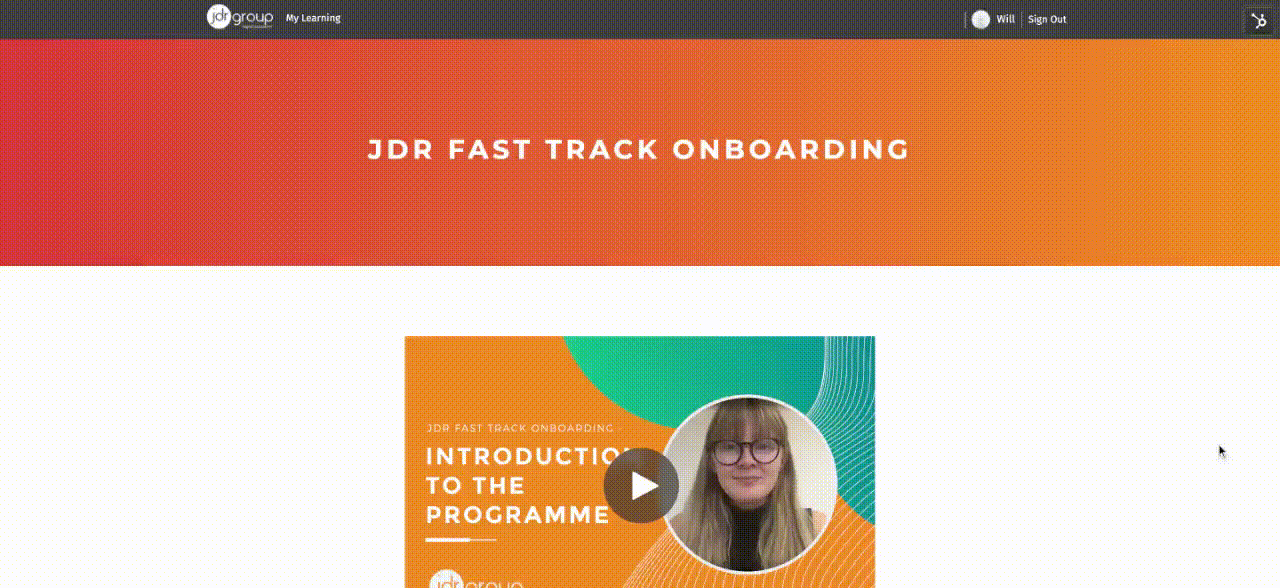 Enquire About HubSpot Onboarding
Guided Onboarding
Moving to a new system can be overwhelming, especially in a small business where every minute of your time is precious.
JDR's Guided HubSpot Onboarding aims to make the transition as easy as possible for each member of your team.
We tailor each onboarding package to align with your specific needs and goals, and work with you and your team to get you set up for ongoing success on HubSpot.
You and your team will also get access to the Fast Track Onboarding portal to top up your knowledge and accelerate your onboarding.
The Guided Onboarding Process
Phase 1 - Understanding You and Your Goals
Every onboarding project will start with an in-depth conversation about your company, your team, your role, and your goals. We will look at what you want to achieve by implementing HubSpot and what problems you have in your business that you think it might be able to solve. We will also take time to understand the dynamics of your team, so that we can tailor all training going forwards to ensure that every single team member is on board.
Phase 2 - Technical Set-Up
We will take care of all of the technical set-up of your HubSpot account for you, syncing HubSpot with your website to gather all of your leads and helping you to connect all your emails. We can also work on integrating with any existing external systems.
Phase 3 - CRM Training
A key element of success with HubSpot is to understand how the CRM, and CRMs in general, can help you and your team to succeed. We always start by reviewing how you currently use the CRM, or training your team on the basics of HubSpot CRM management. This will include:
- Understanding the jargon of HubSpot
- Understanding the benefits of the CRM for your team
- Training your team on how to use contacts, companies, deals, and tasks within HubSpot
- Migrating your existing data
- Deciding which information to log
Phase 4 - Specific Hub Onboarding
At this stage, you will be up and running and starting to understand what the HubSpot CRM can do for you. We will now start to look at where the tools available to you in your specific hub(s) will help transform your business. We will have an initial call where we will understand which tools will be the most important to you, and then we will go away and get some things set up for you within the portal for each of these tools.
Phase 5 -
Specific
Hub Training
We will have the basics set up for you now in the tools you have prioritised, and we will run bespoke training sessions for your team to empower them to take over the use of these tools. Using the insights we have gathered, and the set-up we have done, we will train on each of the features and show your team exactly what to do to continue getting success from the tool. The aim here is to make your team self-sufficient and able to implement HubSpot in your business.
Phase 6 - Offboarding and Ongoing Support
We will meet again with all key stakeholders to look at whether we have met the initial goals we set out to meet. We will make sure your team are confident on everything they have been taught, and answer any final questions. We will also look at what level of ongoing support is needed, whether your team are able to be fully self-sufficient, or whether they might need ongoing support from JDR. Regardless, we will continue to check in with you as you carry on your HubSpot journey, and let you know of any additional features we think would be helpful.
Why Choose JDR For Onboarding?
✅ Dedicated campaign manager tasked with overseeing the process
✅ No fixed support hours for calls - as much support as you and the team need
✅ Consultation on how to customise HubSpot CRM to suit your business
✅ Advice on how to use automation to improve your processes
✅ Advice on how to use the tools within HubSpot based on years of experience
✅ Access to on-demand fast-track-onboarding platform
Enquire About HubSpot Onboarding
Custom Integrations
A common question we get asked about HubSpot is whether it can integrate with existing systems. We have extensive experience integrating HubSpot into other systems and migrating data from other systems into HubSpot, using a combination of custom code, APIs, web-apps, and spreadsheet work. Some examples of the kinds of integrations or migrations we have carried out are:
✅ Ecommerce integrations: Magento, Woocommerce, Shopify
✅ ERP integrations: Orderwise, Sage
✅ Data migrations: Act, Mailchimp, Salesforce, Zoho, Pipedrive, Spreadsheets, Email systems
We have a development team who are skilled at working on complex integrations. The above is not an exhaustive list, but some of the more common ones we work on. If you're unsure if a system will integrate with HubSpot, we would be happy to have a look at the system and come up with a plan for integration.
Integrations are scoped out and priced on a needs basis, so feel free to call us into the sales discovery process should you feel we could add value.
As a HubSpot agency, we also provide 'done for you' digital marketing services as well as sales enablement, website design and many other services. Visit our digital marketing services page for more information.
HubSpot marketing agency services
If you want to get the most out of HubSpot's exciting marketing capabilities but don't have the time, resources or know how in-house, then JDR can help. We can do it for you – create the strategy, write the blogs, do the SEO and social media marketing, run the ads, optimise your website and set up and manage lead nurturing and automated workflows.
HubSpot CRM implementation and sales enablement
HubSpot can help you increase sales, and JDR can help make this happen. From setting up the CRM system, creating sales processes and workflows and training your sales team, we can help ensure you sell better with HubSpot.
HubSpot CMS Web Design
HubSpot CMS is a powerful & flexible website platform. Discover how our HubSpot CMS design services can give you a website, blog an landing pages which get outstanding results.
HubSpot Onboarding, Training & Consultancy
We can provide both remote and on-site training for sales, marketing & customer service teams, including the option of a one-day HubSpot intensive training workshop.