Digital Marketing Services Including SEO, PPC, Web Design, & Social Media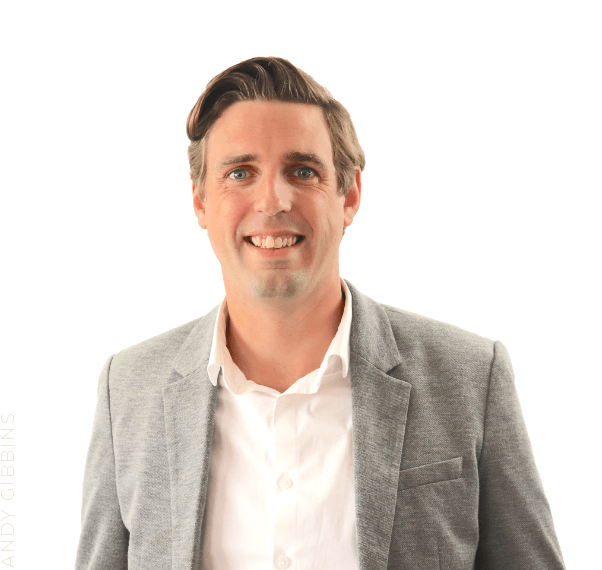 Book an initial 20-minute online chat with Andy to find out:
How we can help you achieve your goals



How you can improve your sales and marketing



And get useful, actionable tips & advice
Case Studies & Example Results
This case study is from the professional services sector - a small, specialist firm of consultants. The background of the business was a group of partners that had performed a management buyout a few years ago - and while they are subject matter experts, they are not experts in sales and marketing and had no method (other than word of mouth) of winning new accounts.
This case study comes from a specialist machine manufacturer who sell products worldwide and wanted to improve their digital/online presence, to compliment the sales they achieve through trade shows/exhibitions. They have a technical product, which involves a large capital investment from customers, so there is a long sales cycle. We have been working with them since June 2016 to develop their marketing... this is their story.
This client is a manufacturer who sell via resellers and to trade customers, but decided to open up an E-commerce website in 2013 to allow them to sell direct to the general public. The new website provided a useful source of additional leads as well as sales with better margins and better cash flow, but did not take off so after a frustrating experience with a previous marketing agency, they decided to start working with JDR in 2017.
Over the course of 14 years we have worked on hundreds, even thousands of marketing campaigns - ranging from traditional outbound campaigns (telemarketing, direct mail, events etc) to modern inbound techniques (SEO, content, social media etc). In the past two years we have developed something which goes beyond a campaign, or individual marketing tactics - we've developed an entire system for sales and marketing that helps businesses grow.
When people are considering working with us, the main question is 'what results can I expect?' In the marketing industry, false hopes are a problem - marketing agencies often over promise, which leads to customers becoming disappointed and even disillusioned with marketing as a whole. At JDR, we try to paint a realistic picture and also to avoid making specific forecasts - but we can share examples of other clients' results. We do this through our marketing case studies, but in this article we can share the average results that our customers get - and even track these results over a three year period.
Wrendale Designs is a giftware company, selling B2B and B2C, who have experienced massive growth over the past few years. Unfortunately, their technology stack hadn't kept up with the speed of their growth and they were outgrowing their systems. The various platforms marketing, sales, and service were using were cobbled together and all data was siloed. Marketing was fractured across MailChimp, their website, and their ERP, with no sync between the three platforms. They wanted to monitor their marketing success and better communicate with their customers.
Digital Marketing Results & Measurable ROI
Watch Below To See Our Average Results & Example Case Studies:
Digital Marketing Services - Reviews
Below is a small sample of some of the reviews of our digital marketing services:
Digital Marketing Services Reviews
Here is a small sample of some of the reviews of our digital marketing services:
JDR have been managing my digital marketing for a few years now and I have always found them to be efficient, effective and highly professional. Their design and implementation of our new website was great and resulted in a large amount of positive feedback from old and new customers. I would highly recommend their services.
We are using JDR for our marketing requirements. FB,LNKDN and google advertising, SEO and more. They are very professional and very switched on. They are also very malleable when it comes to changing aspects of their services even at the drop of a hat. We consider them an extension of our company as if they were in an house department. Highly recommended.
We have been working with JDR for 2 years now and they have helped bring our business forward immensely. From creating & implementing a solid marketing strategy, to building a new website for us.
Expert team providing fantastic advice and guidance leading to a terrific great new website and associated digital marketing content and approach for the business. Already providing new leads within weeks of implementation. Thanks to the whole team!
What a great company to deal with from start to finish, with not being very technical they helped all the way, with ideas art works and contents. Our campaign manager is great and very informative. Since starting with the JDR group 10 months ago we have already seen a massive increase in sales enquiries which has turned into new customers coming on-board. Thank you to you all at JDR Group.
We have been working with JDR since March 2015 as a result of a recommendation from one of our customers.

JDR provide us with a complete marketing solution, expert advice and technical support. We have successfully increased our leads, enquiries and sales as a result.

We have no hesitation in recommending their services.
Starting our journey with JDR could have come at a better time and their personal yet professional support has been so valuable for our company. Personally, I was transitioning from maternity leave back to my marketing role and working with our campaign manager at JDR has given my return to work even more purpose and direction. Our campaign manager has been a fantastic help in making this transition and our new drive into digital marketing so seamless and an exciting new venture for the business.
I have been working with JDR for 9 months now, on generating blogs and SEO for our on line presence. Having used various agencies over the years I find the feedback and clarity of analysis from JDR very straight forward and easy to understand, which has resulted in a significant uplift on the ROI for our digital marketing budget, and a confidence that we are targeting the most effective actions. Our campaign manager really seems to understand what I am trying to achieve and is very patient with me. As a small business owner this is the first time I have had this level of confidence in my marketing spend.
We've worked with JDR Group for 2 years now, they act as our go to partner for digital marketing and help manage our HubSpot portal and website. During the time we've worked with them we've had great service and found them to be professional, knowledgeable and helpful. They've helped to bridge the gap between sales and marketing and given us a clear marketing plan going forward. We are increasing traffic and leads, and are winning new customers as a result.
THE DEFINITIVE GUIDE:
HOW TO ATTRACT, WIN, KEEP & GROW CUSTOMERS
In this guide, you will learn about the latest marketing strategies and how they can be used to help you reach a wider audience. You'll also learn how to attract customers, how to win customers and how to keep them forever! Download your FREE copy and find out more about:
Strategy & planning



Raising your online profile



Turning website visitors into enquiries



Turning enquiries into sales



And much more!


More Than Just Digital Marketing Services:
Digital Marketing Services - FAQS
What's your background?
Our background is in business growth. We are also digital marketing specialists certified by Google, HubSpot, Infusionsoft and Duct Tape Marketing – read more about our history here.
What makes you different to any other digital marketing agency?
There are very few marketing agencies around that have the experience, the certifications, and the huge range of skills and knowledge that we have built since 2004. If you want an SEO or PPC agency, then we'll do a great job for you – but if you want something beyond that then this is where we come into our own, helping you develop an entire marketing strategy and implementing a step by step system using the latest marketing technology to grow your business – find out more here.
Who do you work with?
We work with clients in many different industries, but specialise in SMEs. Our ideal clients are businesses who are ambitious, growth orientated with a long term focus and a partnership approach to working with us.