Marketing Strategy & Planning:
Your Road Map to Success
Your strategy is the foundation of your success in business, yet very few business owners spend enough time on their marketing or sales strategy. Our approach is 'strategy before tactics' – jumping into marketing tactics like Facebook ads, SEO or a new website design without working on your strategy first leads to wasted time and money.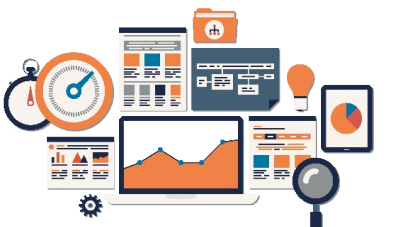 As part of our sales and marketing agency services, you'll work one-on-one with a sales and marketing strategy consultant who will help you:
Get a defined digital marketing strategy designed around achieving your goals, and attracting your ideal customers
Get a sales strategy that increases your sales conversion rates, increasing profitability
Get compelling sales messages which mean your marketing has more impact
Get a marketing plan to properly co-ordinate multiple marketing tactics into a single strategy
Define & improve your brand identity
Sales & Marketing Strategy Consulting Services
We provide strategy consulting as part of our comprehensive marketing system – so if you hire JDR Group as your digital marketing agency, we'll include sales and marketing strategy as part of that programme. We can also provide one-off strategy workshops including:
Marketing Strategy + Implementation: The JDR Group 6-Step Marketing System
We are often asked 'what's the one thing we should do to attract more customers?' The answer is simple: there isn't one.
There is no single tactic or strategy that will transform your business - what you need is a SYSTEM.
JDR's 6-step marketing system is the product of more than 15 years of experience running marketing campaigns for small and medium sized businesses. We have seen that:
Redesigning your website will not increase your sales or revenue
SEO or Google Ads will not grow your sales alone
Social Media promotion will not grow your business either
For any of these 'tactics' to work, they need to be part of an overall system and part of a strategy.
Who Should Invest In Marketing Strategy Consulting & Planning Services?
Every business needs a good strategy, but most small and medium sized business owners do not have the in-house know-how, time or experience to do it. Marketing decisions are often made in isolation, without any joined-up thinking and often leads to several marketing initiatives failing.
To know if you need help with your strategy, here are 5 quick questions you can ask yourself:
Do you have a vision for your business or a plan to help you get there?
Have you fully defined your ideal customer and their buying journey?
Have you defined your brand identity, USPs and core marketing messages?
Have you got a defined, documented and effective sales system?
Do you have systems in place to track and measuring your entire sales and marketing system?
If the answer is 'no' to one or more of these questions, then you will benefit from working with a strategist. Ensuring your business's success involves having goals and targets, and then implementing practical steps to reach them. Not only can strategy and planning do this for you, but it can also help you to remain focused on those goals.
Having a strategy and plan allows you to be able to respond to virtually anything that occurs within your business, and you'll never miss another opportunity as your strategy and plan will make it much easier for you to go up against the competition.
Beyond Marketing Strategy: Business Coaching
Beyond sales and marketing, you may want to work on your overall business strategy – in which case you can join one of our business coaching programmes. You can work one-on-one with a business mentor to help you:
Develop your exit strategy
Systemise your business so it runs without your day-to-day involvement
Build the value of your business and make it 'saleable'
Increase your profitability
Develop your team and your own leadership skills
There's no faster way to reach your business goals than with a strategy for your success. To find out more, let's start a conversation - you can book a call with one of our experts using our online diary link. There's no cost and we can provide some free initial advice as well as discuss your options with you. So let's talk - Click here to book a call with an expert.
What does a marketing consultant actually do?
There are some businesses which provide consultancy services only. JDR Group can provide marketing strategy consulting, combined with implementation of the digital marketing. Learn more about our digital marketing services.
What's involved in a marketing strategy consultation?
How much does marketing strategy consulting cost?
Get A Fully Customised, Tailored Marketing Plan For Your Business
We have no 'set' packages - each client is different. We work out the right proposal for you based on your goals, your starting point, your market place, your competition and your budget. It all starts with a free discovery call to meet each other and find out how we can help your business. Click here to book your free, 30-minute discovery call to get the ball rolling!
This case study is from the professional services sector - a small, specialist firm of consultants. The background of the business was a group of partners that had performed a management buyout a few years ago - and while they are subject matter experts, they are not experts in sales and marketing and had no method (other than word of mouth) of winning new accounts.
This case study comes from a specialist machine manufacturer who sell products worldwide and wanted to improve their digital/online presence, to compliment the sales they achieve through trade shows/exhibitions. They have a technical product, which involves a large capital investment from customers, so there is a long sales cycle. We have been working with them since June 2016 to develop their marketing... this is their story.
This client is a manufacturer who sell via resellers and to trade customers, but decided to open up an E-commerce website in 2013 to allow them to sell direct to the general public. The new website provided a useful source of additional leads as well as sales with better margins and better cash flow, but did not take off so after a frustrating experience with a previous marketing agency, they decided to start working with JDR in 2017.
Over the course of 14 years we have worked on hundreds, even thousands of marketing campaigns - ranging from traditional outbound campaigns (telemarketing, direct mail, events etc) to modern inbound techniques (SEO, content, social media etc). In the past two years we have developed something which goes beyond a campaign, or individual marketing tactics - we've developed an entire system for sales and marketing that helps businesses grow.
When people are considering working with us, the main question is 'what results can I expect?' In the marketing industry, false hopes are a problem - marketing agencies often over promise, which leads to customers becoming disappointed and even disillusioned with marketing as a whole. At JDR, we try to paint a realistic picture and also to avoid making specific forecasts - but we can share examples of other clients' results. We do this through our marketing case studies, but in this article we can share the average results that our customers get - and even track these results over a three year period.
Wrendale Designs is a giftware company, selling B2B and B2C, who have experienced massive growth over the past few years. Unfortunately, their technology stack hadn't kept up with the speed of their growth and they were outgrowing their systems. The various platforms marketing, sales, and service were using were cobbled together and all data was siloed. Marketing was fractured across MailChimp, their website, and their ERP, with no sync between the three platforms. They wanted to monitor their marketing success and better communicate with their customers.
Digital Marketing Services Reviews
Here is a small sample of some of the reviews of our digital marketing services:
JDR have been managing my digital marketing for a few years now and I have always found them to be efficient, effective and highly professional. Their design and implementation of our new website was great and resulted in a large amount of positive feedback from old and new customers. I would highly recommend their services.
We are using JDR for our marketing requirements. FB,LNKDN and google advertising, SEO and more. They are very professional and very switched on. They are also very malleable when it comes to changing aspects of their services even at the drop of a hat. We consider them an extension of our company as if they were in an house department. Highly recommended.
We have been working with JDR for 2 years now and they have helped bring our business forward immensely. From creating & implementing a solid marketing strategy, to building a new website for us.
Expert team providing fantastic advice and guidance leading to a terrific great new website and associated digital marketing content and approach for the business. Already providing new leads within weeks of implementation. Thanks to the whole team!
What a great company to deal with from start to finish, with not being very technical they helped all the way, with ideas art works and contents. Our campaign manager is great and very informative. Since starting with the JDR group 10 months ago we have already seen a massive increase in sales enquiries which has turned into new customers coming on-board. Thank you to you all at JDR Group.
We have been working with JDR since March 2015 as a result of a recommendation from one of our customers.

JDR provide us with a complete marketing solution, expert advice and technical support. We have successfully increased our leads, enquiries and sales as a result.

We have no hesitation in recommending their services.
Starting our journey with JDR could have come at a better time and their personal yet professional support has been so valuable for our company. Personally, I was transitioning from maternity leave back to my marketing role and working with our campaign manager at JDR has given my return to work even more purpose and direction. Our campaign manager has been a fantastic help in making this transition and our new drive into digital marketing so seamless and an exciting new venture for the business.
I have been working with JDR for 9 months now, on generating blogs and SEO for our on line presence. Having used various agencies over the years I find the feedback and clarity of analysis from JDR very straight forward and easy to understand, which has resulted in a significant uplift on the ROI for our digital marketing budget, and a confidence that we are targeting the most effective actions. Our campaign manager really seems to understand what I am trying to achieve and is very patient with me. As a small business owner this is the first time I have had this level of confidence in my marketing spend.
We've worked with JDR Group for 2 years now, they act as our go to partner for digital marketing and help manage our HubSpot portal and website. During the time we've worked with them we've had great service and found them to be professional, knowledgeable and helpful. They've helped to bridge the gap between sales and marketing and given us a clear marketing plan going forward. We are increasing traffic and leads, and are winning new customers as a result.
FREE GUIDE:
HOW TO Create A Marketing Plan
Whether you need to use your Marketing Plan as part of your overall business plan, or as a stand-alone document, this guide gives you the perfect structure to plan your strategy. Download your FREE copy and learn more about:
>> Considering all the key elements of the Plan
>> Identifying quantifiable Goals & the right Marketing Actions
>> Testing your campaigns
>> Measuring performance
>> And much more!
JDR Group: More Than Just Marketing Strategy Consulting
As well as your strategy, you need to effectively implement the plan. With JDR, we can help beyond just developing the strategy, to implementing it for you with our comprehensive 'done for you' sales and marketing system. This includes:

Our Six Step Marketing System
Over the past ten years, we have created a comprehensive 6-step sales and marketing system which we use and follow in our own business as well as with many small and medium sized businesses around the UK.

WEBSITE DESIGN & DEVELOPMENT
To get the best results, you may need to develop, improve or even redesign your website – this is something we can do for you.

CONTENT CREATION
We write articles, guides, eBooks and blogs for a wide range of different businesses in a variety of different industries, as well as creating videos, and visual content (like infographics). We can create content for your business too – so you can have this content 100% 'done for you'.

CRM
It's vital not to let a single lead slip through the net, and also to track how every lead is dealt with – this requires a good CRM system and it to be used effectively by you and/or your salespeople. We advise business owners on cost-effective (often free) CRM systems, and set up and implement CRM for them as well as providing training so that you and your team actually use it effectively.

FOLLOWING UP LEADS
Not all leads will buy straight away, you'll need to follow up effectively and persistently in order to get the best possible results from any lead generation activity and marketing investment. We can help, with use of CRM system, but also email marketing, retargeting, and using automated follow up systems using marketing automation software.

MEASUREMENT & TRACKING
As a client of JDR, you'll know where every single lead, enquiry and sale has come from, so we know which marketing efforts are working and which ones are not. We set up systems to track inbound phone calls, emails, form submissions and online transactions/sales via your website, and then to track what happens to every new contact past the initial enquiry or purchase.