Digital Marketing For Consultancy Business [Case Study] - How This Practice Went From 0 To 50 Leads Per Month
KEY RESULTS:
8x Website traffic increase

from 200 to 1,500+ visits per month

Now getting

50+ leads per month

Automated

sales follow up and lead nurturing
This case study is from the professional services sector - a small, specialist firm of consultants. The background of the business was a group of partners that had performed a management buyout a few years ago - and while they are subject matter experts, they are not experts in sales and marketing and had no method (other than word of mouth) of winning new accounts.
At The Start
Before starting work we performed a full audit of the current traffic levels and number of enquiries/leads per month. This showed that the website was getting between 180-200 visits per month, with no new enquiries at all. The website was outdated and not mobile friendly. More importantly, the company had no sales or marketing at all - and due to changing market conditions and increased competition had lost turnover.
Our Solution
We proposed a solution that included:
New Branding
New Website Design
Content Marketing - primarily through regular blog articles and also eBooks/whitepapers
SEO
Google AdWords
Social Media Marketing
Email marketing
We recommended HubSpot as the software platform to help us implement and measure the results (to find out more read How JDR can measure sales and marketing results with HubSpot) . As part of our service we also provided:
CRM configuration and set-up
CRM training
Website integration (so all leads from the website go directly into the CRM)
Automated email responses
The Results
One of the first results was that the company started to achieve high Google rankings for some important search terms.
We also saw an increase in followers, interactions and visits from social media - across all channels (including Facebook).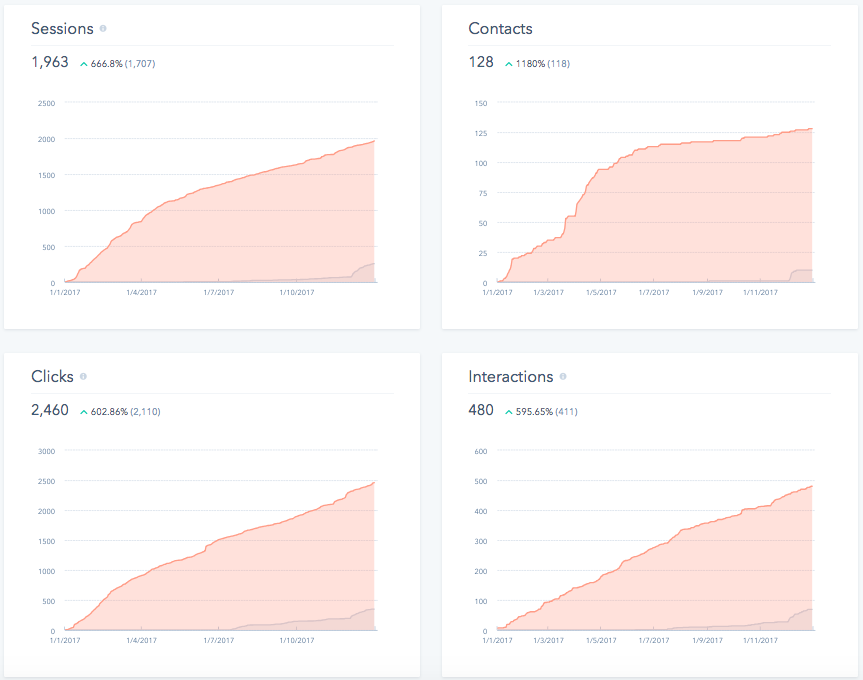 With consistent growth in organic traffic and social media plus a growing email database, overall website traffic has grown significantly.

Significant work has been done to increase both the quality and quantity of leads coming in - here's the graph showing the growth of new lead generation, reaching 50 leads per month.
Staying on top of leads has been a challenge for a small company with no dedicated sales resource - as a result the lead to sale conversion rate has not been as high as it would have been - nevertheless, the inbound marketing has led to £140,850 in incremental new sales pipeline opportunities in the past 12 months, with this number growing each month.
Help Beyond 'Just Marketing'
As part of the programme it became clear that the business needed more than just new leads - there were business processes that needed work and the partners needed to work more effectively together. So as part of our service we included an element of business coaching, and helped with the set up of:
Goals, targets and a business plan to achieve them
Regular marketing and business progress meetings
Defined roles and responsibilities within the team
Sales training - including scripts, and template emails
Find Out More About How JDR Can Help
Over the past 14 years we have developed a marketing system designed to help you get more leads, build and market to a database and ultimately, to get more sales. To find out how we can help your business see our digital marketing services, and learn more about the cost of our marketing services here.
To start the ball rolling, you can request a free audit of your current marketing: FREE MARKETING AUDIT