Building a thriving architectural practice relies on consistently attracting, winning and keeping new clients.
Inbound marketing means showcasing your expertise, experience and knowledge, and establishing your firm as the go-to business in your market. It raises your profile in the industry and in the local area, and helps impress partners and suppliers as well as potential clients.
Since 2004, we have worked with many architects and other professional services companies and know how to help you build your practice in a sustainable, consistent way.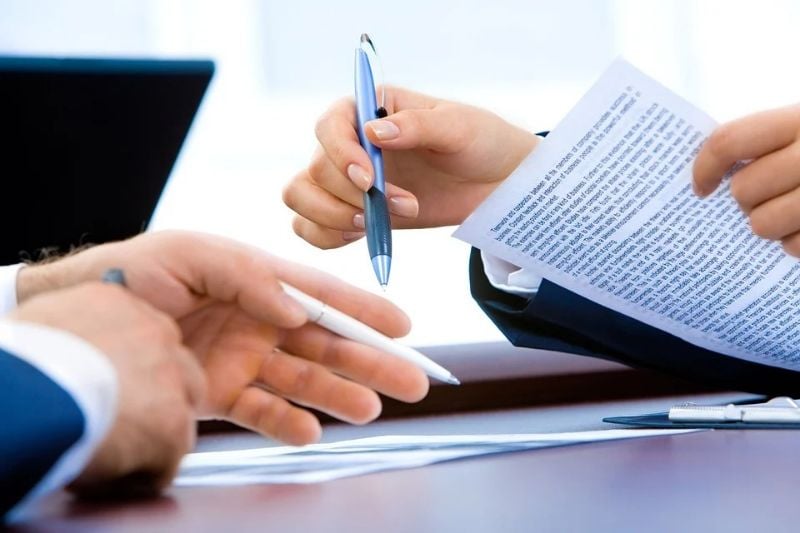 Marketing For Architects - More Than Just 'A Website'
If you are like many small and medium sized architectural firms, you have probably invested in a professional website - but that is the extent of your marketing. So many firms rely on word of mouth alone and have no proactive way of attracting new clients, due to a lack of time, lack of confidence in marketing and sometimes a fear of putting yourself 'out there'.
By working with JDR Group, you'll be giving your business a team to compete with the marketing departments of the biggest firms in your sector, but at a scale and budget that makes sense for you. You'll be able to make the most of your website, and to build a web presence you can be genuinely proud of.
Our team can plan, write, publish and promote expert-level articles, case studies and videos for you, building your profile on LinkedIn and other social media platforms, and help you stay in touch with your network through email campaigns and newsletters.
With targeted online lead generation strategies, we can help you get qualified enquiries and meetings with potential customers - and can track and measure every part of the sales and marketing process to give you the confidence that you are getting a return on investment.
And by working with our team, you'll have a single, co-ordinated digital marketing strategy - with all of your online marketing planned and done for you in one place.
To find out more, let's start a conversation - you can book a call with one of our experts using our online diary link. There's no cost and we can provide some free initial advice as well as discuss your options with you. So let's talk - Click here to book a call with an expert.
This case study is from a local, family-run building design company who approached us looking for a marketing company to help them to generate their own leads and enquiries. Their main source of new customers, apart from word of mouth, was paying for leads from an online portal. This was a) expensive and b) the leads were often price shoppers who were getting several quotes. The goal was to build a pipeline of regular inbound website enquiries, but being a small business run from home, the decision to invest in an all-in-one marketing programme was a big one. Here is how they got on...
Over the course of 14 years we have worked on hundreds, even thousands of marketing campaigns - ranging from traditional outbound campaigns (telemarketing, direct mail, events etc) to modern inbound techniques (SEO, content, social media etc). In the past two years we have developed something which goes beyond a campaign, or individual marketing tactics - we've developed an entire system for sales and marketing that helps businesses grow.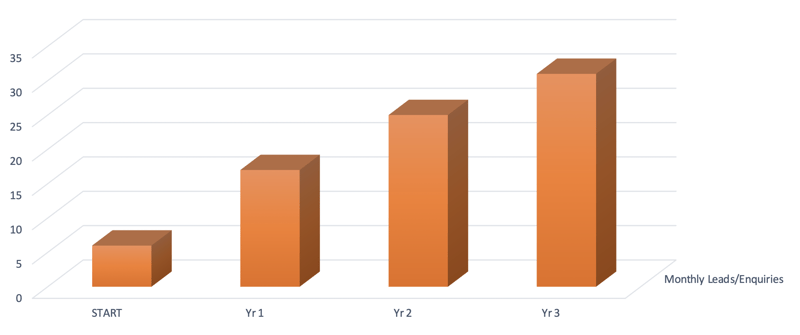 When people are considering working with us, the main question is 'what results can I expect?'
In the marketing industry, false hopes are a problem - marketing agencies often over promise, which leads to customers becoming disappointed and even disillusioned with marketing as a whole.
At JDR, we try to paint a realistic picture and also to avoid making specific forecasts - but we can share examples of other clients' results. We do this through our marketing case studies, but in this article we can share the average results that our customers get - and even track these results over a three year period.


Submit A Question Or Enquiry To Find Out More
Submit an enquiry with your question, to give us a brief or to request a call back from one of our team.

When you get in touch with JDR:

✅ We'll contact you back as soon as we are able to
✅ We'll always aim to provide 'best advice' for your business
✅We offer a free initial consultation
✅Your information is treated in the strictest confidence



You can ask us for advice or help on any or all of the following:
Your website
Your digital marketing
HubSpot
CRM advice
Marketing strategy
Sales strategy
Business exit planning
Career opportunities
Simply confirm your details on the form provided and we'll be in touch ASAP. We look forward to hearing from you!
Our Marketing Services For Architects & Architectural Services
If you are want to get a marketing strategy that gives you a consistent flow of new enquiries, leads and new customers, then here is how JDR Group can help:

Our Six Step Marketing System
Over the past ten years, we have created a comprehensive 6-step sales and marketing system which we use and follow in our own business as well as with many small and medium sized businesses around the UK.

GET A CLEAR MARKETING STRATEGY
We can help you develop your messages, your USPs, your branding and develop a wider marketing strategy including your website, SEO, email marketing, lead generation and more.

GET AN EFFECTIVE SALES STRATEGY
We can help you improve your sales systems and processes to convert more leads and enquiries successfully.

WEBSITE DESIGN & DEVELOPMENT
To get the best results, you may need to develop, improve or even redesign your website – this is something we can do for you.

Content Creation
We write articles, guides, eBooks and blogs for a wide range of different businesses in a variety of different industries, as well as creating videos, and visual content (like infographics). We can create content for your business too – so you can have this content 100% 'done for you'.

CRM
It's vital not to let a single lead slip through the net, and also to track how every lead is dealt with – this requires a good CRM system and it to be used effectively by you and/or your salespeople. We advise business owners on cost-effective (often free) CRM systems, and set up and implement CRM for them as well as providing training so that you and your team actually use it effectively.

FOLLOWING UP LEADS
Not all leads will buy straight away, you'll need to follow up effectively and persistently in order to get the best possible results from any lead generation activity and marketing investment. We can help, with use of CRM system, but also email marketing, retargeting, and using automated follow up systems using marketing automation software.

MEASUREMENT & TRACKING
As a client of JDR, you'll know where every single lead, enquiry and sale has come from, so we know which marketing efforts are working and which ones are not. We set up systems to track inbound phone calls, emails, form submissions and online transactions/sales via your website, and then to track what happens to every new contact past the initial enquiry or purchase.
THE DEFINITIVE GUIDE ON
HOW TO ATTRACT, WIN, KEEP & GROW CUSTOMERS
In this guide, you will learn about the latest marketing strategies and how they can be used to help you reach a wider audience. You'll also learn how to attract customers, how to win customers and how to keep them forever! Download your FREE copy and find out more about:
>> Strategy & planning
>> Raising your online profile
>> Turning website visitors into enquiries
>> Turning enquiries into sales
>> And much more!