Resolving Cobbled Together Systems & Siloed Data
Into A Single Source Of Truth
Wrendale Designs is a giftware company, selling B2B and B2C, who have experienced massive growth over the past few years. Unfortunately, their technology stack hadn't kept up with the speed of their growth and they were outgrowing their systems. The various platforms marketing, sales, and service were using were cobbled together and all data was siloed.
Marketing was fractured across MailChimp, their website, and their ERP, with no sync between the three platforms. They wanted to monitor their marketing success and better communicate with their customers.
The sales team were struggling between an outdated ERP system and no real CRM. They wanted to improve their ability to be proactive in pursuing and converting leads. The management team also wanted central visibility on how trade accounts were developing.
The service team had the biggest challenge. Wrendale prides itself on exemplary customer service, but everything was being run from a shared Outlook inbox, with no tracking of issues or visibility on efficiency. This team had never used a CRM before so moving to HubSpot was a huge step.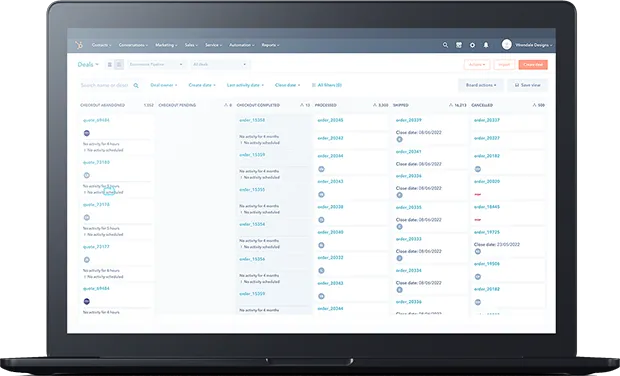 The management team can use the deals dashboard for visibility on how accounts are developing.
How did HubSpot and JDR Help?
As JDR were involved collaboratively in all demos throughout the sales process, our advice for Wrendale was that they purchased the Enterprise Growth Suite Bundle to best fit their needs.
We assisted the sale of this through demonstrating our capabilities throughout the process and answering a number of in-depth platform-based questions.
We also recommended a three-month onboarding programme spanning across the three primary hubs. The goal of this was to get all three teams aligned and working from the same data.
In order to do this, we created a crafted solution for all of their data, content, automation, reporting, and messaging to move away from the cobbled together multi-platform solution.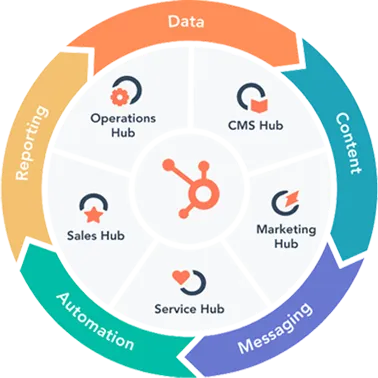 Integrating ERP, CRM & Ecommerce
A major part of this solution was integrating their ERP (Orderwise) and their website (Magento2) into HubSpot so that all the data was aggregated in one central location. We managed this with a successful integration through the HubSpot API. Their data is no longer siloed, but instead stored in one easy-to-access location and shared between the teams using it.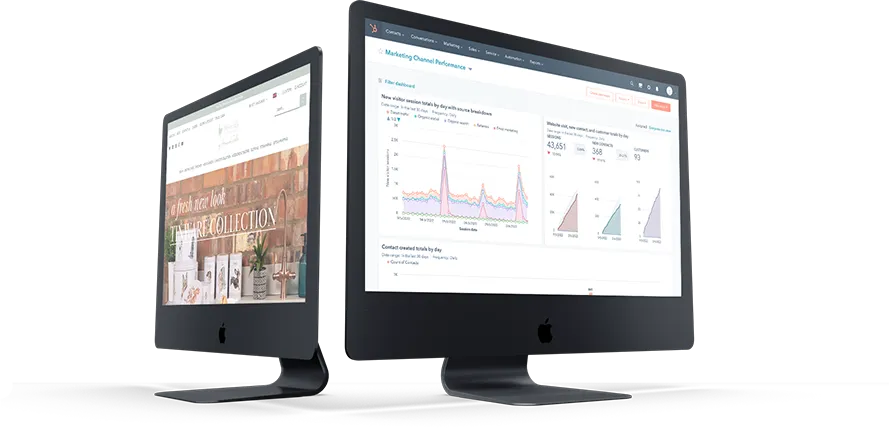 Successful Intgration through HubSpot API
Website built in Magento2
From a content and messaging perspective, the three teams are now able to have full visibility on what each individual customer has received previously, and therefore tailor their messaging accordingly. This has led to better customer experiences and increased insights for the teams.
All systems across the three teams are now automated, with Wrendale understanding how to continue to grow the automation themselves to scale with the business as it enters a period of enormous growth. This is saving them hours compared to their previous very manual processes.
We also set up a series of customised dashboards and reports for all three teams, and for management, to understand the full picture of how the data is coming together. The alignment of the data being presented visually for all three teams means they can make joint revenue/operations decisions much more easily.
Business Operations Completely Transformed
All three teams successfully adopted HubSpot into their day-to-day work, and are enjoying using a crafted solution rather than their previous cobbled together setup.
The amount of manual admin has more than halved as a result of the CRM automation and data sync from other systems that is now in place, saving all three teams hours a week of manual data entry. This is leading to better productivity levels in all departments.
The new processes in place, especially on the sales and service side, mean that all reps are working to the same SLAs and this is being tracked and monitored. The cobbled together inbox previously had none of this, so the addition of trackability here means managers are now able to assess team performance for the first time. This is leading to an overall better customer experience.
The key stakeholders in the business previously had no way of seeing the impact that the revenue operations teams were having on their business overall. With all the data centralized, all the work being tracked, and customised reporting to show only the most important information, management can now see the great work that is being done by their teams. They can also use this data to inform business decisions moving forwards.
Working with JDR and implementing HubSpot has transformed the way that Wrendale operates as a business and set them up for success as they enter a period of huge growth over the next five years. Their systems are scaled and scalable, their data is clean and usable, and their teams are motivated by the results they can now see. Productivity has doubled, and the teams are now able to focus their efforts on attracting, winning, keeping, and growing customers, rather than wrestling with cobbled together systems.
"The training was very good, as JDR had listened to our concerns, they set the pace very well for our teams, asking just enough to stretch them but not so much they were overwhelmed... We could tell from the start that JDR were there to help us… JDR were open about everything they'd done for us and showed us how to work with the system on our own in future."

To read the full review, head over to our partner directory page:
https://app-eu1.hubspot.com/ecosystem/25734925/marketplace/solutions/jdr-group.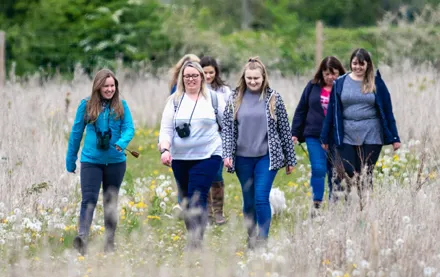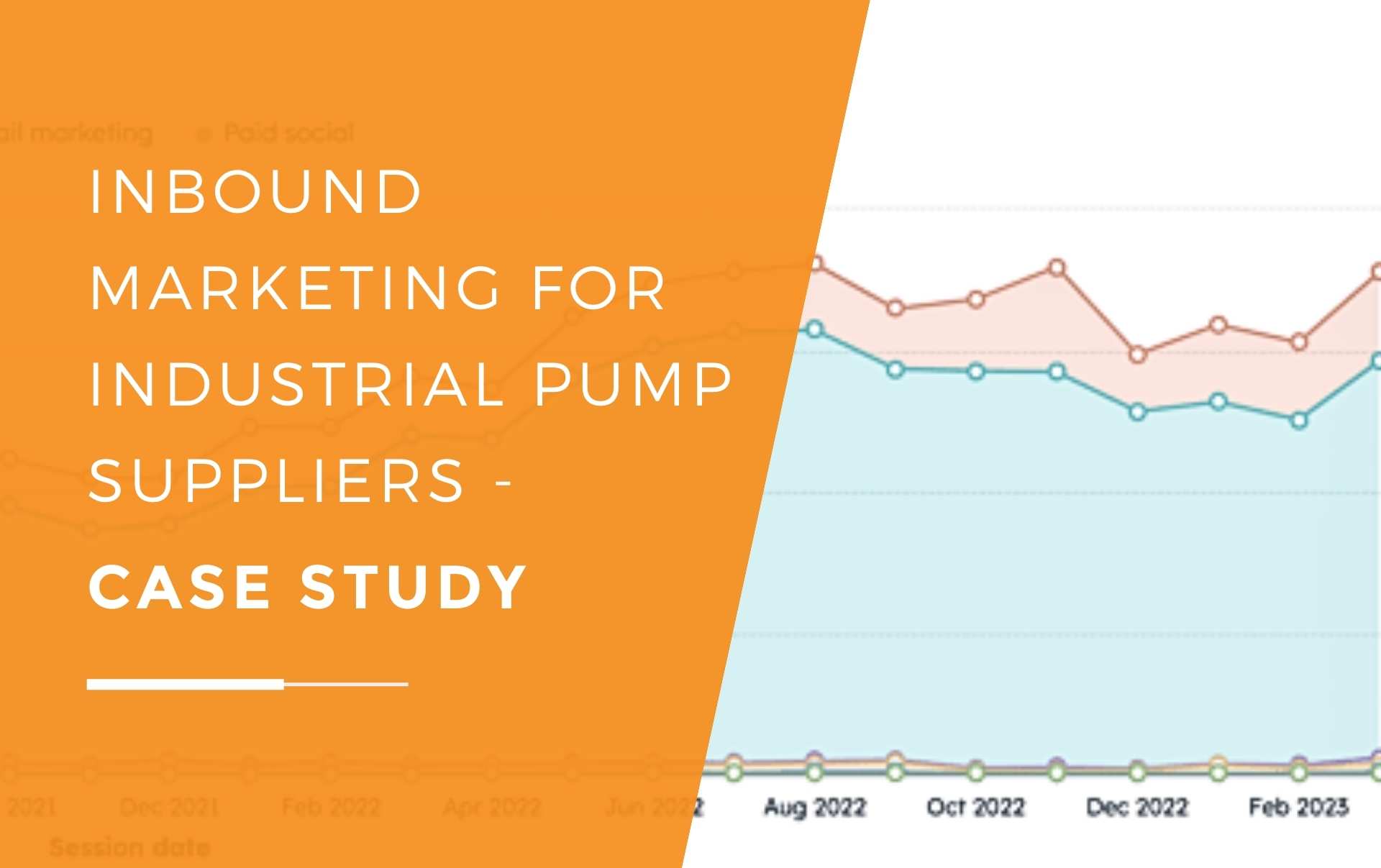 ---
This is the case study of a specialist B2B pump supplier providing technical solutions to a number of markets. The company had ambitious growth plans. They had identified that their website was more than five years old, and was going to be a key part of..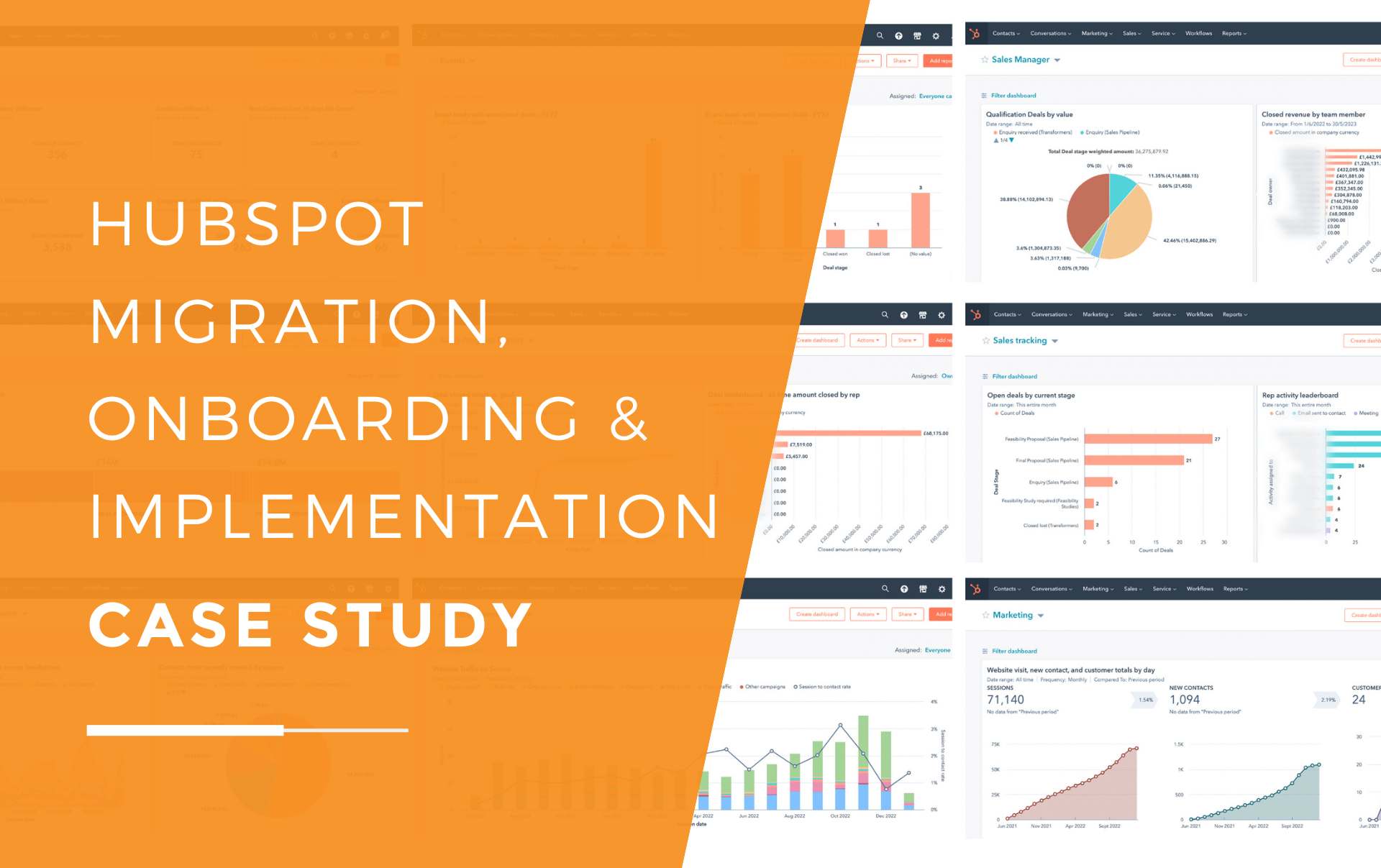 ---
HubSpot is an all-in-one sales, marketing and customer service platform which allows you to manage, automate and report on all of your revenue-generating activity in one single place. It's easy to use, and the 'Professional' level of HubSpot has great..