In the highly competitive world of IT & technology, attracting and winning new customers is the key to growing your business.
JDR have worked with many IT services, telecommunications and technology companies over the years and understand what it takes to build a healthy, growing sales pipeline.
You need a regular flow of qualified leads, but also to project the right image and to follow up and nurture leads as effectively as possible in order to get ahead of the competition.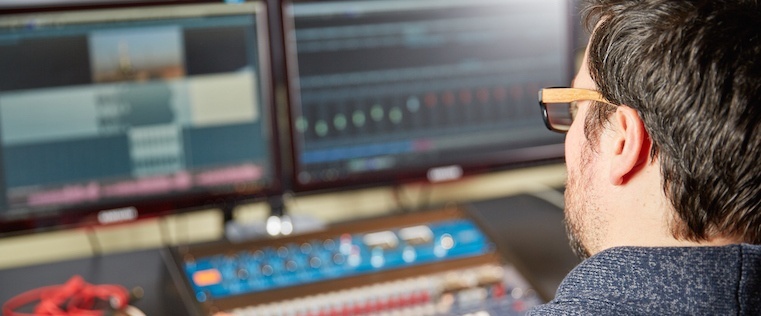 A Marketing System Which Is Automated, Measurable & Predictable
For most IT, software and technology companies, new customers are highly valuable but the competition is usually fierce. This means it can be frustrating to get a marketing approach that you can feel confident with, and if you have certain digital skills in-house it can be tempting to try and do it all yourself.
This can lead to a lack of progress - meaning you simply tread water or even fall behind, which ultimately costs you time and money. By working with JDR Group as your marketing partner, we can help you optimise and improve every element of your digital marketing and help you build a marketing system which is fully automated, measurable, and predictable.
Inbound Marketing For IT, Telecoms & Technology Companies
We can work alongside your existing team and your existing CRM/marketing software, or we can provide a complete, 100% done for you marketing solution including CRM. By working with JDR, you'll also get:
A targeted strategy to generate qualified leads
A system to follow up and nurture leads automatically
Help to make video a key way you attract and convert customers
Content created consistently for you - to a clear long-term strategy
Help to optimise your website for SEO and for conversion
To find out more, let's start a conversation - you can
book a call
with one of our experts using our
online diary link.
There's no cost and we can provide some free initial advice as well as discuss your options with you. So let's talk -
Click here to book a call with an expert.
Industries We've Worked In
We have experience in a wide range of software & IT industries, including: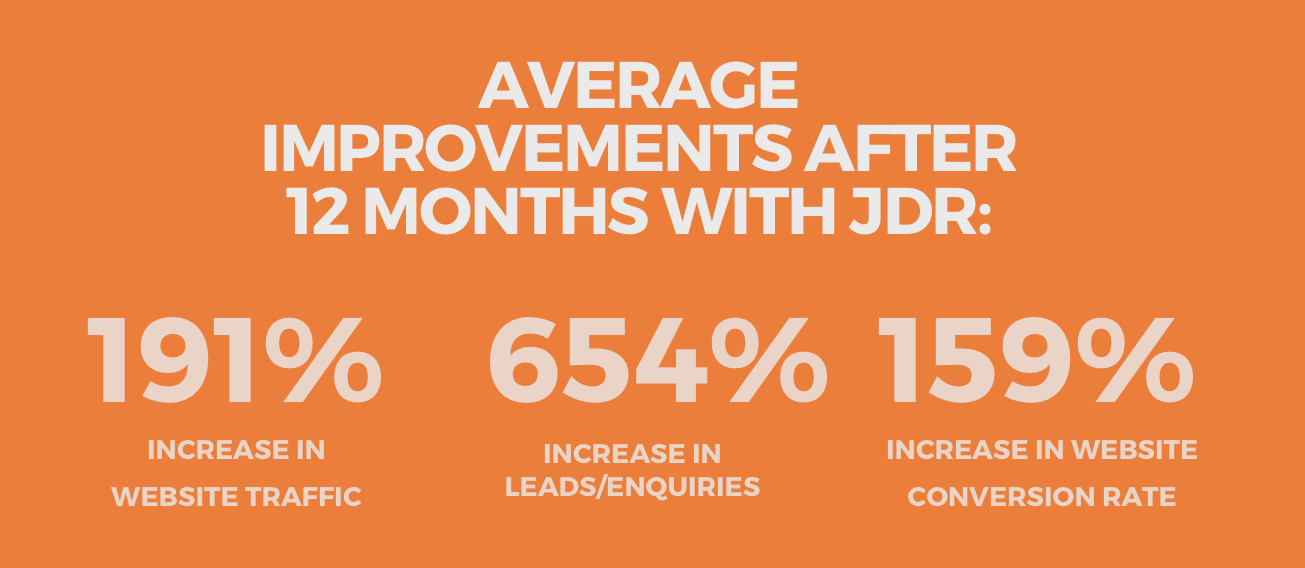 Over the course of 14 years we have worked on hundreds, even thousands of marketing campaigns - ranging from traditional outbound campaigns (telemarketing, direct mail, events etc) to modern inbound techniques (SEO, content, social media etc). In the past two years we have developed something which goes beyond a campaign, or individual marketing tactics - we've developed an entire system for sales and marketing that helps businesses grow.
When people are considering working with us, the main question is 'what results can I expect?'
In the marketing industry, false hopes are a problem - marketing agencies often over promise, which leads to customers becoming disappointed and even disillusioned with marketing as a whole.
At JDR, we try to paint a realistic picture and also to avoid making specific forecasts - but we can share examples of other clients' results. We do this through our marketing case studies, but in this article we can share the average results that our customers get - and even track these results over a three year period.
Our Marketing Services For IT, Telecoms & Technology companies
If you are want to get a marketing strategy that gives you a consistent flow of new enquiries, leads and new customers, then here is how JDR Group can help:

Our Six Step Marketing System
Over the past ten years, we have created a comprehensive 6-step sales and marketing system which we use and follow in our own business as well as with many small and medium sized businesses around the UK.

GET A CLEAR MARKETING STRATEGY
We can help you develop your messages, your USPs, your branding and develop a wider marketing strategy including your website, SEO, email marketing, lead generation and more.

GET AN EFFECTIVE SALES STRATEGY
We can help you improve your sales systems and processes to convert more leads and enquiries successfully.

WEBSITE DESIGN & DEVELOPMENT
To get the best results, you may need to develop, improve or even redesign your website – this is something we can do for you.

Content Creation
We write articles, guides, eBooks and blogs for a wide range of different businesses in a variety of different industries, as well as creating videos, and visual content (like infographics). We can create content for your business too – so you can have this content 100% 'done for you'.

CRM
It's vital not to let a single lead slip through the net, and also to track how every lead is dealt with – this requires a good CRM system and it to be used effectively by you and/or your salespeople. We advise business owners on cost-effective (often free) CRM systems, and set up and implement CRM for them as well as providing training so that you and your team actually use it effectively.

FOLLOWING UP LEADS
Not all leads will buy straight away, you'll need to follow up effectively and persistently in order to get the best possible results from any lead generation activity and marketing investment. We can help, with use of CRM system, but also email marketing, retargeting, and using automated follow up systems using marketing automation software.

MEASUREMENT & TRACKING
As a client of JDR, you'll know where every single lead, enquiry and sale has come from, so we know which marketing efforts are working and which ones are not. We set up systems to track inbound phone calls, emails, form submissions and online transactions/sales via your website, and then to track what happens to every new contact past the initial enquiry or purchase.