Is HubSpot Worth The Investment?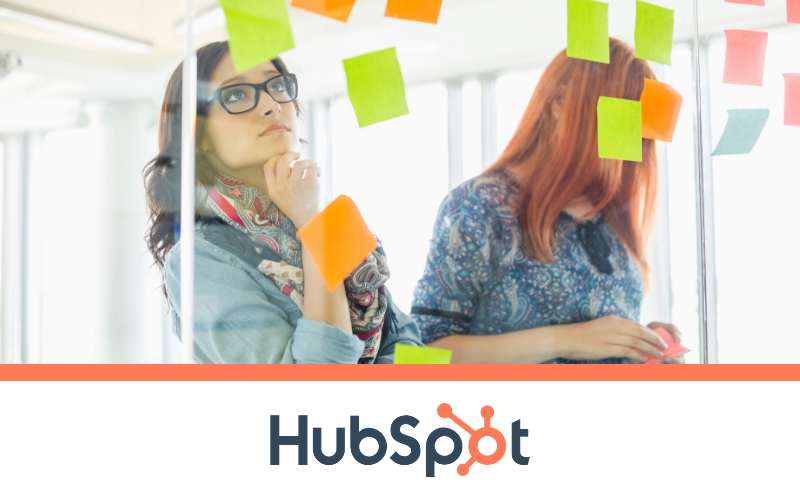 The world is flooded with new technology products and software to help with sales, marketing and customer service. But with so many different solutions out there, it can be hard to know which ones are worth the investment.
For those of you who are looking into new technology, you may have come across the inbound marketing giant HubSpot, which is used by 52,000 customers in over 100 countries. But is it worth the investment for your company?
First Of All, What Can HubSpot Offer Me?
HubSpot is unique because rather than being a one trick pony, it can provide a complete 'growth stack' with tools for sales, marketing and customer service – all in one place. For JDR, it has replaced around 10-15 other software programs we were using – which we now have all in one place with HubSpot.
The tools include:
An intuitive, easy to use CRM system
Marketing automation and email marketing
Sales reporting and sales productivity tools
Website analytics & reverse IP tracking
An advanced and easy to use website content management system
Blogging and social media marketing
Website optimisation tools – SEO and website conversion rate optimisation tools (like A/B testing, personalised content, etc)
Live chat
Google and Facebook Ads
Surveys and customer satisfaction feedback
Ticketing/customer support
Video hosting and video emails
Sales and customer service automation – automate sales and customer service follow up and admin activities
This means that the platform will give you the ability to create and monitor your content campaigns, which will bring visitors to your website. In addition, the CRM system will also help your business to keep track of every customer interaction, manage customer accounts and keep all contact details up to date.
Overall, you'll have a clearer overview of where your visitors are coming from, how to target them and convert them into customers.
Marketing Automation
Hubspot is more than just a simple CRM or CMS. It's a massive marketing automation tool that is essential for today's digital marketing world.
Hubspot gives you the tools to create inbound marketing campaigns - all from inside the platform. This includes content tracking and lead capture forms. So, every single aspect of a user's journey - from the second you capture their attention all the way through to becoming a loyal customer - can be automated and streamlined within HubSpot.
The Benefits Of HubSpot
With a variety of services and automation, HubSpot can be a one-stop sales, marketing and customer service solution for your business.
Depending on the package that you've selected, you'll be able to gain an overview of your entire campaign. This includes the ability to track visitors, clicks and conversions - so you can see exactly where your customers are coming from and what the weak areas in your campaigns are that you need to improve.
You'll also be able to action a lot of your marketing campaign right from inside the platform. This includes advanced email automation, setting reminders and being able to assign contacts or tasks to different members of staff. Combined with the ability to integrate your emails and store customer information, you'll also be able to benefit from having everything you need under one roof. This stops your team from having to switch between platforms to find what they need, increasing productivity.
How Much Does It Cost?
HubSpot's starting price is… free. The CRM system (as well as several additional tools) is available for free.
At the other end of the spectrum, the complete suite of sales, marketing and customer service product at their 'Enterprise' package starts at £3,453 per month.
In between, there is a great range of different options – most of our SME clients typically invest £200-1,500 per month for the programme.
So, Is It Worth The Cost?
In part, the answer to this depends on getting the right package and pricing for your business circumstances. Your current website activity, your business goals and your existing team will all affect which features you do and don't need and at what level.
As long as you get the right programme for your needs, HubSpot is definitely worth the money.
A must if you are running Inbound Marketing
HubSpot is focused on gaining customers through the methodology of educating people and being helpful - rather than sending spam emails, telemarketing or using a hard, traditional sales pitch.
So, if you are a company focused on outbound marketing, HubSpot is not the best choice.
Ultimately, marketing tools and platforms are useless without well-planned and targeted marketing campaigns driving them.
How To Choose The Right Programme?
Ultimately, it depends on your business and goals. There's no one-size-fits-all marketing solution, so HubSpot is only worth the investment if it's the right match for your business. JDR Group offer an initial marketing audit to review your current sales and marketing activities.
JDR Group are a Platinum HubSpot agency, and one of the leading HubSpot partners in the UK. By working with a certified HubSpot partner you can get the most from HubSpot, and get more traffic, more leads, and more sales for your business.
We can provide guidance on HubSpot, and we also advise on what strategies and tactics to use to get the most out of it. After all, any tool is only as good as the person using it – and we have an experienced team of marketers who have been using HubSpot for years.
You can request a free marketing audit here.