12 Online Marketing Software Programs You Can Replace With Hubspot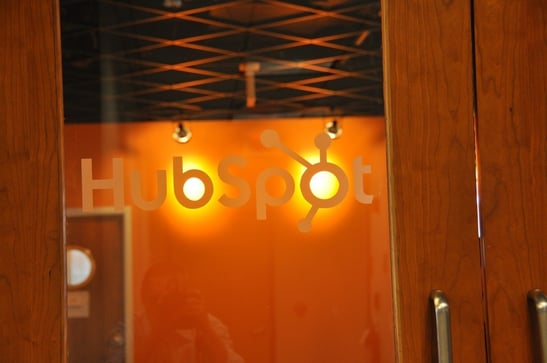 As marketers, there is an ever-growing list of tasks we are expected to keep up with - we're expected to write blog posts, keep our websites up to date, manage our SEO and PPC, send emails to prospects and to clients/customers, create videos for YouTube, stay on top of Facebook, Twitter, and LinkedIn (let alone Pinterest, Instagram, Vine and Snapchat!). Plus, we're asked to track it all and compile reports and KPIs for our directors.
In most businesses, the number of marketing software tools being used is growing – today there are an ever growing list of low cost software tools o help us with these tasks.
The problem with this is that the data ends up being in several separate programs that don't talk to each other – in other words, it is fractured. Not only is this inefficient, it also limits the results and the ability to report on those results.
Hubspot is a great solution to this, as the worlds only software designed around inbound marketing, it is an all-in-one marketing program that acts as a command and control centre for all of your online marketing.
So here are 12 online marketing software programs you can do without if you have Hubspot:
1) Lead Forensics
Lead Forensics tracks your website visitors, to tell you not just how many people are visiting your website, but WHO is visiting your website. By installing their JavaScript tracking code on your website, you'll be able to get a list of companies that have visited your website, including the exact time they visited, which pages they visited and how they got there in the first place.
Hubspot equivalent tool – Prospects: Hubspot have recently moved this feature into their free CRM rather than in the marketing team. Like Lead Forensics you are able to filter the visits so that you only look at visitors from the UK, or of a certain company size.
2) Hootsuite
Hootsuite allows you to manage several social media channels from one place – so that rather than logging in separately to Twitter, LinkedIn and Facebook to post you can do it all from one place. It also allows you to schedule posts for the future.
Hubspot equivalent tool – Social Inbox and Publishing: not only does Hubspot replicate Hootsuite's functionality, but because it is connected with the rest of the marketing you are able to track the data – you can see which leads and customers have come from which social media posts.
3) Tweet Deck
Tweet deck is a free tool that lets you monitor Twitter for certain hashtags, mentions or keywords – so you can look out for anyone mentioning your business, your competitors, or your products and services.
Hubspot equivalent tool – Monitoring: The advantage of using Hubspot for monitoring is being able to monitor the activity of leads, prospects or customers (or any other segmented list) from your CRM on Twitter.
4 & 5) Mailchimp & Constant Contact
Mailchimp is the primary email marketing service here in the UK – with a basic version that allows you to send bulk emails to subscribers and opt-in lists and then more advanced versions that allow for list segmentation and email automation.
Hubspot equivalent tool – Email, Lists and Workflows: Hubspot's Email tool allows you to create mobile responsive, personalised emails which you can custom design. The lists tool allows you to create either static or dynamic lists of prospects segmented in hundreds of different ways, and the workflows tool allows you to create automated sequences of emails and other marketing actions. With Hubspot, this is all connected to the CRM data, so the segmentation and data capture is all in one place – so you can send emails according to data from your CRM, and also when in your CRM, your salespeople can see which emails your prospects have been sent and which ones they have opened, and clicked on.
6 & 7) Unbounce & LeadPages
Unbounce and Leadpages are the two most popular standalone programs for designing high converting landing pages which are mobile responsive.
Hubspot equivalent tool – Landing Pages: Hubspot's landing page tool has some fantastic features including dynamic form fields, personalisation, A/B testing and is naturally linked to the workflows/automation and the CRM.
8) Google Analytics
I meet very few businesses that do not have Google Analytics (although I meet very few that actually use the data regularly to make positive marketing decisions).
Hubspot equivalent tool – Sources, Reports: Hubspot's analytics does not have the same level of detail of Google Analytics but provides basic information about how many people have arrived at your website, what pages they look at and what actions they take. The difference is that Hubspot's tracking is able to tell you WHO the visitor is, not just what they look at.
9) WordPress
Originally a blogging platform, WordPress has now become the worlds largest open source content management system for websites.
Hubspot equivalent tool – Website, Blog: Hub spots website CMS and blog are easy to use and like WordPress there is a library of predesigned templates and themes to choose from as well as the ability to custom design. Because the Hubspot analytics and CRM/contacts information is connected, Hubspot allows you to change your website content according to the visitor – so that you can personalise your content, or change the offers and calls to action you give them.
10 & 11) SEO Profiler & WebCEO
Some small businesses buy these programs to optimise their website pages better for the search engines and look to track rankings for their keywords.
Hubspot equivalent tool – Keywords, Website/Blog/Landing Pages: Hubspot's Keyword tool allows to research potential keywords according to popularity and competitiveness, and then see where your website ranks currently. These rankings are then tracked over time, and when editing your website pages, blog articles and landing pages you are able to get optimisation recommendations.
12) Salesforce (or other CRM)
There are hundreds of different CRM systems available for businesses, some of which are free, and some which cost tens or even hundreds of thousands of pounds a year. These CRM systems allow salespeople to manage their contacts – recording their communication, keeping up to date records of each prospect and recording their activity allowing sales managers to track performance and predict future sales.
Hubspot equivalent tool – Contacts, CRM: The Hubspot free CRM system, while not as powerful as Salesforce, is a breath of fresh air if you or your salespeople are sick of filling endless forms in on CRM systems and feel the admin is taking too much time. The Hubspot CRM is quick and easy to use and saves people time, as well as being automatically connected to the marketing analytics – so you can see which prospects have visited your website, what emails they have opened etc.
There are three major benefits of using an all-in-one tool like Hubspot:
1) It saves time – it is far quicker if you are able to manage everything from one place rather than constantly logging in and out of different programs, managing multiple passwords and different user interfaces.
2) Measure your marketing more effectively – Because the different elements (blog, social media, landing pages, CRM etc) are all in one place you are able to track your customers across their entire journey with you and your marketing, getting the full picture rather than having to stitch together data from lots of different sources. Hubspot's closed loop analytics also means you can see how your marketing activities are turning into REVENUE.
3) More intelligent marketing – Because the different elements are interlinked, you can personalise the experience your users have far better. Website pages, calls to action and emails can all automatically adjust to the users as HubSpot learns more about them.
JDR Group are a Platinum HubSpot agency, and one of the leading HubSpot partners in the UK. By working with a certified HubSpot partner you can get the most from HubSpot, and get more traffic, more leads, and more sales for your business.
To get a free demo of the Hubspot software, and for an insight into how we use it in our business, go to http://offers.jdrgroup.co.uk/hubspot-demo