Why Video Marketing Is Essential For Your 2017 Business Development Strategy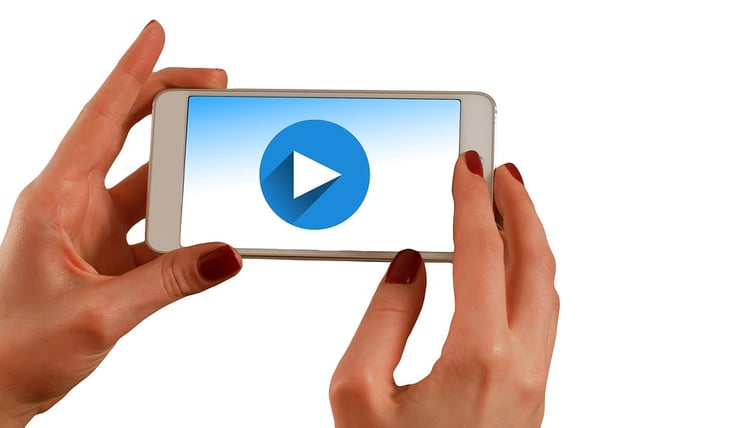 If you haven't yet experienced the power of video marketing as part of your business development strategy, then 2017 is the year to change that. Video marketing, through YouTube, Facebook and Twitter, has been growing from strength to strength over the past few years. Now, at the beginning of 2017, we are set to cross a threshold. This coming year, video content will no longer be a nice extra to offer your customers, but will need to hold a central place in your marketing strategy.
Video Visibility
They say that a picture speaks 1,000 words. If this is true, then a moving image speaks 10,000. Every day across the world, more than 1 billion registered YouTube users watch hundreds of millions of hours' worth of video content. Thousands of UK businesses already have YouTube channels, which give them the advantage of enhanced search engine visibility. As the third most visited website in the world, YouTube content frequently appears at the top of Google searches. Furthermore, since Google acquired YouTube, YouTube video content is prominent among the results shown on Google's video search tab.
Every business who is serious about improving their Google search rankings should therefore start investing in video marketing right away.
Cost-Effective Videos
Speaking of costs, the low expense of video marketing is another reason to get involved. The price of creating and promoting videos has bottomed out over the last couple of years. You can now use free or low-priced apps to create professional-looking videos within minutes, and often publish them directly to Facebook or YouTube.
Vlogging, the creation of a regular video diary, is a great way of varying your blog content and needs no more investment than a half decent web cam. Gone are the days where every video would involve hiring a film crew and spending hundreds of pounds before you even got it online.
In terms of ROI, video content is a fantastic investment, as the costs are now minimal and the returns can be extremely high.
Easy ways to kick start your video marketing strategy
If you're new to video marketing, using the following three tips will help you get 2017 off to a flying start:
1) Create A Video Strategy, Not A One-Off
Think beyond creating a single video and look at generating a scheduled series of content rich videos organised around a number of key themes. We don't recommend you restrict your video marketing solely to YouTube, but using a YouTube channel is a good start, as it allows you to group your videos into playlists and introduce your business with a trailer video - all for free.
2) Don't Blow Your Own Trumpet
Treat your video content in the same way as your blog posts and social media updates i.e. as a gift for your target market, and not a sales pitch. There's nothing wrong with referring to your own products and services in your videos, but do so in the context of broader topics of interest to your industry. Indirect marketing is always more successful than plugging your own business all the time. This reeks of cold-call sales and puts prospects off.
3) Include A Strong Call To Action
Directionless content achieves nothing. What is true for writing is even more so of video. People watch videos with specific problems in mind; whether they're looking for handy hints, customer reviews or to find new products. Provide them with this information, but have a clear idea of what you want from your viewers too. This may be to request a quote, or to sign up free newsletter. Include a clear call to action in every video, with URL links to your website or landing page. You should also encourage social media shares on all videos, so keep them optimised for the web and to a reasonable length.
Time For A Fresh Approach To Marketing?
With a New Year approaching, it is time to think anew about your marketing strategy. At JDR we have a strong team of marketing professionals with experience of many different channels, including video marketing. The key to success is to use the appropriate channels, in the appropriate way, to reach your target audience and bring in more leads.
For a refreshing approach to marketing, give us a call or send us an email through our online contact form.