How To Do Online Video Marketing - The Digital Prosperity Podcast – Season 2, Episode 5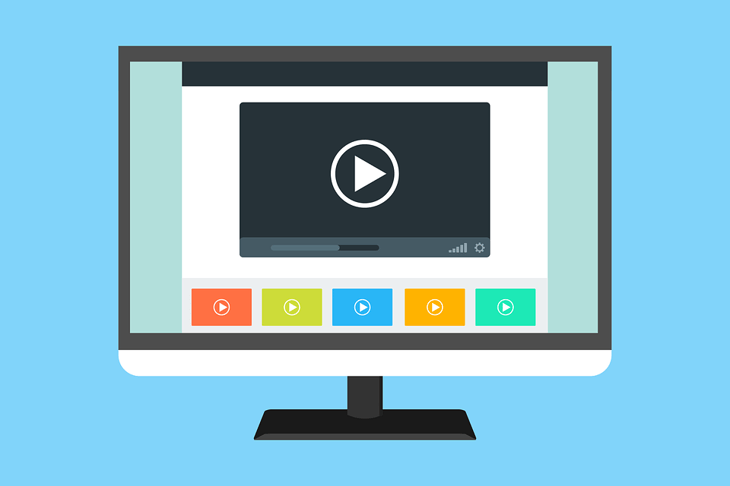 This week's show is about how to do online video marketing. Now, when I talk about how to do online video marketing, what I'm talking specifically about is using video to promote your business and to generate new leads and enquiries. So I'm not talking about using video in the sales process or how you can use it for customers or even how you can create products using video. I'm talking specifically about using it as a way of increasing awareness of your business and engagement of your business and as I said, generating leads and enquiries.
Why Consider Using Video At All?
So the first question is why you should be considering using video at all. Now, for me, the main reason comes down to engagement. Video content is far more engaging than just text content alone. For example, if you spend half an hour watching a TV programme, you will be far more engaged in that than if you spent that time reading a magazine article. On your website, people are able to gather far more about your business through a short video than they could just by reading the text alone. The other thing is that with the visual content, people can actually see you on screen or see your company on screen and that does so much to build trust because you showed them who you are and what you're able to do, rather than just telling them with words alone.
Is It A Challenge To Create Business Videos?
So actually creating videos is a bit of a challenge because a lot of people think that you need to have some kind of high production values when creating video for your company and it is a good idea, on occasion, to hire video production companies that will come up and do a photo-shoot in a business. However, there's a lot that you can actually record in-house. You will need some equipment. So one of the things that is an absolute essential for creating good video is a good microphone, because people will accept they're not the greatest quality in terms of visual content. But sound quality is really, really important. So it is worth getting a good microphone.
But other than that, you can create fantastic videos on just an everyday smartphone.
What Videos Can I Create?
You can create videos of yourself just talking, explaining something. Whiteboard videos are very popular. You can interview key members of your team and record that. You can interview customers and get video testimonials. You can do video tours of your business if you have a factory, or you could give virtual tour by video.
You can also – particularly if you do a lot of sales presentations or customer presentations, you can actually do screencasts where you record your screen and talk over a PowerPoint presentation or a web presentation, where the video is a recording of your screen. So these are several simple ideas that you can use to create very good quality videos that you can use to help promote a business.
Top Tips
There are some tips that I can give you. One is that when you're considering creating a video, you should always start with your audience, with who your customers are and what would be interesting or useful to them.
Don't just think 'what do I want to show people' and record that. I would always start by thinking about your audience first.
My second tip is to always include a call to action at the end of your video. I see some really good videos that have probably been watched by lots of people but have probably not generated much in the way of interest or anything further, beyond the video, because there's no call to action. You don't ask them to go and do something else at the end of the video or include a link that they can click on to go and take action, based on the content of your video.
Another tip is to make the introduction really good. The first five, ten seconds of your video are so, so important. A lot of times, people ask how long should the video be – a lot of people would say that one or two minutes is probably the maximum for a video on a website. However, people will sit and watch videos at 20, 30, 40 minutes, an hour if the video content is good.
So I would not worry so much about the length. The video should be as long as it needs to be. But people will make a very quick decision about whether they're going to stick around based on the introduction.
Promoting Your Videos
So how to promote your videos. Well, there are three main tools that I'm going to talk you through. They are YouTube, Facebook and also your own company website.
Promoting Your Videos With YouTube
So starting with YouTube, well, the goal of having a company YouTube channel will be to build subscribers, get engagement and to have a lot of people following your channel. That way, every time you upload a new video, the people that subscribe to your channel will be notified straight away so you will get some instant plays.
With YouTube, it's possible to optimise videos with keywords in the same way that you or an SEO company would optimise. So in other words, it's possible to create tags in your video that help your video to come up for people searching either in Google or in YouTube itself and YouTube is currently the world's second largest search engine. Google is the world's largest search engine but the second largest is not Bing or Yahoo or any of those other search engines. It's YouTube.
People do a lot of searches every day in YouTube and by optimising your videos well, you can get more people finding and discovering your video content.
Another important promotion tool with YouTube is that you can now pay for video advertising. Anytime you watch a video in YouTube and you see one of those ads playing beforehand and you can skip – click to skip, well those are the people that are running video advertising and it's very easy to do that from your Google AdWords account.
Another final thing with YouTube is that YouTube, by default, will show links to other videos at the end of your video once it has finished playing and it may run ads over the top of your video. So you want to go into your YouTube channel settings and make sure that you adjust the settings, so that competitors' ads don't show while your video is playing, so that your competitors are not shown at the end of your video.
Promoting Your Videos With Facebook
With Facebook you can, of course, share YouTube videos using your Facebook page or your Facebook accounts. However, video works best from Facebook when you actually share the original video file. Now if you ever flip through Facebook on your mobile phone, you will see that there are videos that start automatically playing without any sound as you scroll up for your news feed.
So that only happens when you post the original video files. That's a very, very engaging and powerful way to get people to watch, and one of the things you might want to consider using. This method is to create videos which work with or without the sound because some people will sit and watch them without actually clicking to hear the sound.
Using subtitles or overlaying text, so that the video message comes through even on silent, is a very good idea if you're going to be using video.
Now again, just like with YouTube, you can pay to boost and advertise your videos using Facebook. Facebook gives you some fantastic targeting, so you're able to reach a very, very specific audience. So Facebook is a really powerful channel for video advertising and video marketing.
Promoting Your Videos With Your Website
You can embed videos onto your website. You will already be getting lots of visitors to the website and good videos can help improve conversions. So if you have an offer or you're selling a product or you're trying to convince people about your company credibility or services, using a video can be a compelling way to convince people to take action. They can help to build credibility in the company. They can also be a really fantastic education tool if you're trying to educate and inform your customers and position yourself as an expert in your particular industry.
Now when embedding videos, you can use a number of different ways of doing that. YouTube is the most common. You can also use Vimeo, which has fewer ads and doesn't show related videos and you have a little bit more control using Vimeo.
Also there are paid video hosting services like Wistia and what Wistia does is it gives you analytics. So you can see how long people have been watching your video and what people will do after they've been watching the video. That can tie in with analytics programmes like HubSpot so that you're really able to see which people have seen which videos.
The reason that video is so important is that attention is a scarce resource. So if you're able to have a potential customer watch a few minutes of – even just a few seconds of one of your videos, that will have a major impact. As I said, that can have a much more significant impact than them reading a page of text on your website.
If you would like to find out how JDR Group use video, you can go to our website. We have several videos embedded on our site. Go to www.jdrgroup.co.uk. On our home page, we have a video, which explains a typical client journey with us. We also have several videos where I explain our services, what we do and how we do it. On our website, you will also find a link to our YouTube channel and you can subscribe there and get notified every time we upload a new video.
So once again, I'm Will Williamson. Thanks for listening. Any questions that you have on marketing, send them to podcast@jdrgroup.co.uk. You can also follow me on Twitter, @willatjdr and go to our website, www.jdrgroup.co.uk. I will see you again soon.