When Is The Best Time Of The Day / Week To Make A Social Media Post?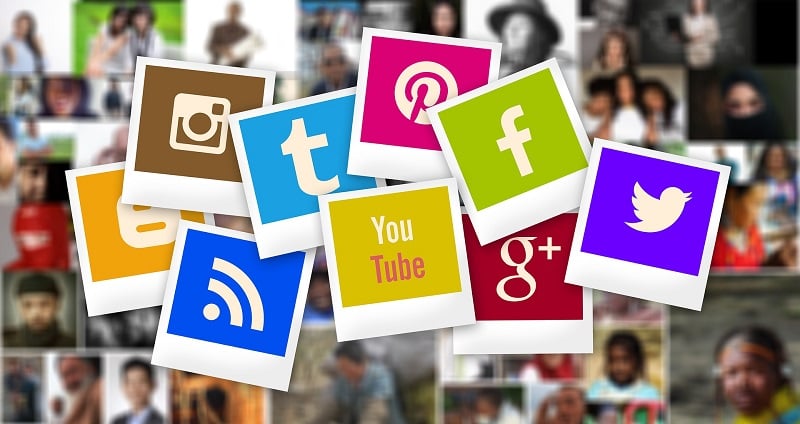 In a previous article we wrote about finding the Goldilocks zone for social media output: how many posts to send out each day or week on each of the main platforms. So long as you stick to this, does it matter what day of the week or time of day you publish your content? Yes it does. In this article, we briefly discuss the factors that affect content scheduling for social media marketing and make suggestions for Facebook, Twitter, and LinkedIn.

How To Schedule Social Media Content
Many businesses make the mistake of publishing their social media content in real-time. This could result in all your content going out at 6 PM on Friday – not necessarily a great time to catch your target audience.
Fortunately, you don't have to set rigid publishing alarms for your posts. All premium marketing automation platforms, including Hubspot, Infusionsoft, and MailChimp (yes, this is now a fully-fledged marketing platform, not just an email marketing solution), include a customisable post scheduling tool. HootSuite, which used to be the leading free social media scheduling platform, is no longer free. Paid plans start from £25 per month, with a 30-day free trial.
Using the right marketing software, you can schedule all your content at 6 PM on Friday (or whenever), and see it get published throughout the week at optimum times.

Consistent Engagement
Optimising the day and time you post social media content has two goals:
Maximise visibility and the number of shares
Maximise engagement with your content, e.g. lead generation, sales, new likes etc.
Above all, you want to aim for consistent levels of engagement. Achieving this leads to a reliable social media marketing strategy you can depend on to deliver predictable results with each post – bearing in mind that audience behaviour is variable. You can't guarantee the best time/day to publish content by looking at industry or platform averages alone. This might give you the best chance of high engagement but you will also face peak competition from businesses doing exactly the same as you.
We recommend an experimental approach to social media marketing, being guided by best practices and research but also prepared to test different approaches – and follow the path with the best results for your particular business. Also remember that the global engagement figures published by the social media platforms, on which we base the following averages, cover all social media content – not just B2B content in specific countries.

Facebook
With a global user base of over 2 billion registered accounts, Facebook is too big to be ignored by businesses serious about social media marketing. Engagement levels are generally higher during weekday mornings than at any other times, with a peak on Wednesday. Facebook also provides the opportunity to engage with business decision-makers in their own time, so some evening and weekend posts shouldn't be discounted.
Best days and times:
Tuesday: 2 PM to 3 PM
Wednesday: 9 AM to 4 PM
Thursday: 9 AM to 2 PM
Friday: 9 AM to 11 PM
Worst days and times:
Weekday evenings after 6 PM
Weekends, but especially Sundays

Twitter
Twitter posts are best scheduled at intervals throughout the day, rather than concentrated in one window. Nevertheless, some best practices apply:
Best days and times:
Monday: 8 AM to 11 AM
Tuesday: 9 AM to 8 PM
Wednesday: 8 AM to 3 PM
Thursday: 9 AM to 12 PM
Friday: 8 AM to 11 AM
Sunday: 9 AM to 11 AM
Worst days and times:
Saturday: 12 PM onwards
Weekday mornings before 7 AM
Weekend mornings before 9 AM

LinkedIn
Being an exclusively business social media platform, it follows that the best times to post on LinkedIn are weekdays during office hours, excluding lunch breaks. Engagement on Saturdays and Sundays is low to non-existent.
Best days and times:
Monday: 1 PM to 4 PM
Tuesday: 9 AM to 10 PM, 1 PM to 3 PM
Wednesday: 8 AM to 11 AM, 12 PM to 4 PM
Thursday: 8 AM to 11 AM, 1 PM to 3 PM
Friday: 8 AM to 12 PM
Worst days and times:
Weekends
Weekdays after 7 PM

Scheduling For Different Time Zones
In our discussion so far we've assumed you are a UK business targeting customers in the same time zone. If some or all of your content is intended for international markets, your publishing schedule must take your customer's time zone into account. Most scheduling platforms allow you to choose the time zone you need, but if you publish manually we recommend a free time zone checker such as timeanddate.com.
It is also worth adjusting your publishing schedule to accommodate different working patterns in target countries. For example, in Spain and Italy many businesses still observe a siesta in the mid-afternoon and finish work later in the evening, while in Norway standard office hours are 8 AM to 4 PM, rather than 9 AM to 5 PM.

Maximising Engagement With Social Media
At JDR we help businesses in all sectors boost their engagement with social media content, securing more leads, likes, and shares. To find out more, please call 01332 343281 and speak with one of our social media marketing specialists.
Image source: Pixabay