WordPress & HubSpot CMS Compared - Which Is The Better Platform For Your Website?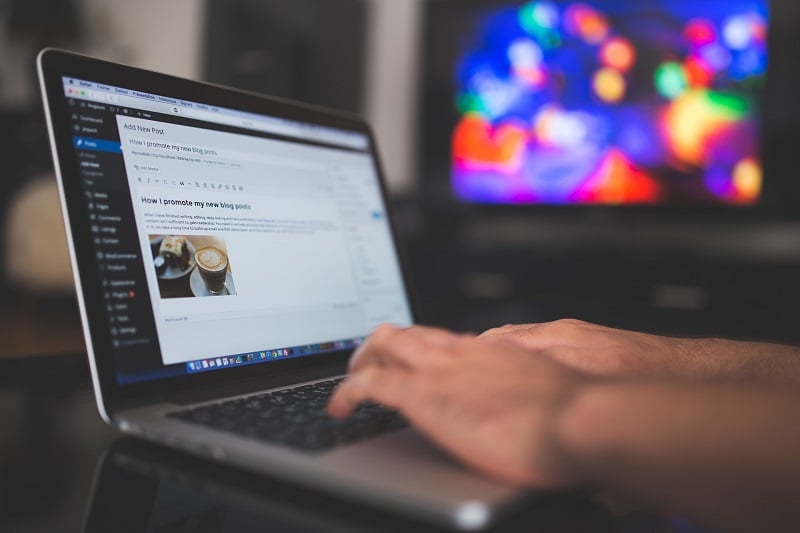 WordPress is the single most widely used CMS and web development platform on the Internet, responsible for over 75 million active websites worldwide – that's 42.5% of the total number of websites. You don't have to look far to discover the reasons for this success. WordPress is free to use, easy to learn, requires no coding knowledge, and is supported by a community of millions of keen developers. What's not to like? Well, nothing – but does that make WordPress the best platform for marketing and lead generation?

If you're considering building a new website or refreshing your old one, it's important to remember that WordPress isn't the only player on the stage. HubSpot, known primarily as a marketing automation platform, also comes with a powerful CMS that matches WordPress in most functions, while also being set up specifically for lead generation.
At JDR we have worked with WordPress for years and are HubSpot CMS web designers, so we know both platforms in depth. In this article we explain how they differ, to help you better decide which platform to use for your business website.
For further reading about this, learn about our HubSpot CMS Web Design services, read 'Why WordPress isn't the best CMS' and our own HubSpot CMS Case Study.
Cost
WordPress: Free to install, use, and update. However, many premium plug-ins and WordPress themes have associated costs, and most businesses with WordPress sites work with a developer to build and maintain the website. Fees for WordPress development vary widely. An important difference is you own your WordPress website, whereas HubSpot is a proprietary service available by subscription.
HubSpot: HubSpot CMS costs £245 per month, which may put it outside the budget of some businesses. For the money, however, HubSpot CMS comes loaded with bags of native features and an extremely easy-to-use interface (see below).

Content Creation & Blogging
WordPress: WordPress is one of the original blogging platforms, and this is still its primary strength. Creating and publishing written content is easy on WordPress, and the platform can schedule blog posts and publish social media content.
HubSpot: The HubSpot CMS blogging interface is simple to use, with the added bonus of being optimised for marketing. Tools that are absent from WordPress include a CTA creator, inbuilt search engine optimisation, responsive layouts, and analytics. These functions are all possible through WordPress, but require you to install separate third-party plug-ins.

Landing Pages
WordPress: WordPress distinguishes between pages and posts, but not between core webpages and landing pages. Users can create landing pages using a variety of themes and custom plug-ins, but some of these require individual subscriptions to unlock the full range of features.
HubSpot: HubSpot is fine-tuned to create professional landing pages, designed to attract and convert website visitors. HubSpot CMS comes with a huge catalogue of landing page templates, which can all be modified using an intuitive 'drag and drop' editor. The landing page tool kit comes with premade forms to capture prospect information, A/B testing, and inbuilt SEO tools.

Functionality
WordPress: One of the great strengths of WordPress is its dynamism. Although the core platform only has basic functions, these are augmented by tens of thousands of plug-ins created by independent developers. You can search the plug-in library and install plug-ins directly through the WordPress dashboard.
The marketplace is unregulated, however, with the inevitable result that some plug-ins are better than others. Some may slow down your website or be incompatible with other plug-ins by different developers. Others are only accessible for a fee, while some older plug-ins – although still installable – are no longer supported by their developers. When you upgrade to the latest version of WordPress, your plug-ins won't automatically retain compatibility with your site.
HubSpot: HubSpot has a much smaller developer community, but has plenty of inbuilt functionality that is missing from the free platform. These include contact forms, live chat interfaces, pop-up windows, analytics, downloadable content, dynamic CTAs (which change depending on who is viewing the page), and thousands of customisable themes. HubSpot doesn't currently support e-commerce or transactional websites though, so it is not suitable for that type of website.

SEO & Analytics
WordPress: SEO and analytics are dependent on external plug-ins, which vary in function, reliability, and quality. Google Analytics is supported by various reputable plug-ins, and HubSpot has a very good WordPress plug-in for SEO, but it's not straightforward to view all your WordPress data in one place.
HubSpot: HubSpot CMS comes with a strong arsenal of SEO tools, including link tracking, competitor analysis, keyword research, on-page SEO and Google Search Console compatibility. The HubSpot analytics tool allows users to view all essential data from a central dashboard.

Security
WordPress: WordPress is notorious for its lax cybersecurity. The core platform is safe enough, but the third party content provides plenty of loopholes for potential cyber-attack. Most of these vulnerabilities can be addressed by installing further plug-ins, but this risks perpetuating the problem and can make your website heavy and slow.
HubSpot: As a proprietary system, HubSpot provides much tighter control over cybersecurity. The platform comes with an inbuilt firewall, SSL protection, an intrusion detection system, and DDoS mitigation. The regular updates automatically upgrade HubSpot's security features, without having to install patches manually.

Updates, Maintenance, & Customer Support
WordPress: WordPress updates are released several times a year and are easy to install. Plug-in updates depend on the developer – and these can affect the compatibility of your plug-in with the rest of the site. The website could stop functioning, and you'll be left scratching your head for what went wrong. WordPress support is accessed through developer forums – which are normally helpful and responsive – or by working with a professional WordPress company.
HubSpot: HubSpot users benefit from regular, automatically installed updates, which keep the platform secure and up-to-date with the latest marketing technologies. Each update preserves the full features of your website. There is an official online knowledge base where users can find answers to common HubSpot queries, in addition to phone and email support for paying customers. If you use HubSpot CMS through an agency partner, you'll have access to an additional layer of expert support.

Making The Best Decision
WordPress and HubSpot are both excellent platforms, used successfully by millions of businesses. As we have seen, making the right decision for your business is a matter of budget, resources, and functionality. Of course, many businesses use both platforms successfully side-by-side, with a core WordPress website supported by HubSpot landing pages and dynamic content.
JDR Group are a Platinum HubSpot agency, and one of the leading HubSpot partners in the UK. By working with a certified HubSpot partner you can get the most from HubSpot, and get more traffic, more leads, and more sales for your business.
To discuss the optimum strategy for your business, get in touch today by phone on 01332 343281, or by email at info@jdrgroup.co.uk.
Image source: Pixabay