What Actually Is SEO & What Do SEO Companies Do?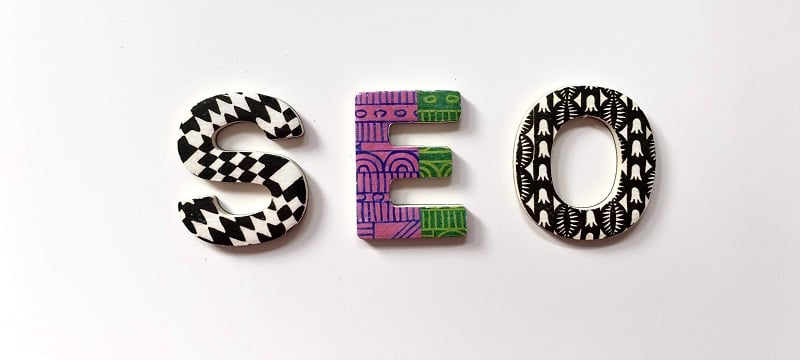 For many businesses, SEO is one of those vaguely magical activities that they know they should be doing, but aren't sure of the purpose, or what it is supposed to achieve. Fortunately, there isn't anything magical at all about the practice, and it certainly isn't vague. Search Engine Optimisation (SEO) is measurable, predictable and reliable – so much so that SEO companies can provide accurate forecasts on what you can achieve and the timescales for doing so.
In this article, we explain what SEO is, what it is designed to achieve, and what SEO companies do.

What Is SEO?
SEO encompasses any activity designed to improve a website's ranking on a search engine results page (SERP) for one or more search terms, or keywords. In practical terms, this means improving the visibility of your website on Google. To do this, you need to ensure that your content is both authoritative and relevant to the search term you are optimising, and that your website is structured in such a way that search engine bots/spiders find it easy to index. A bot or spider is a program created by the search engine that visits your website and 'crawls' it to determine how relevant it is for ranking purposes.
The activities that businesses use to optimise their website have changed over time, but there are three main types of SEO:
1) Off-page SEO: All activities designed to build links and attract inbound traffic to your website comes under the topic of off-page SEO. These include content marketing and blogging, social media marketing, social bookmarking, and submitting your content to directories and search engines. Backlinks are important because they are used by search engines to determine how authoritative your website is. An authoritative website with plenty of links will rank higher than a website with fewer links.
2) On-page SEO: Activities that take place to optimise the visible content on your website, including content creation, keyword research, landing pages etc.
3) Technical SEO: A subset of on-page SEO, technical SEO deals with the source code of your webpages as opposed to the visible content. Activities include fixing broken links, optimising web images, ensuring the HTML is clean and easy to read by search engines, making the page navigation coherent, and updating your page metadata with relevant information.

Is Your Website Optimised?
If you're struggling to be found on the top page of Google for important search terms, and your website traffic is sluggish, then the chances are your website is not SEO friendly. The best way to assess where you stand is to undertake an SEO audit. This will identify issues that may affect your rankings, and the actions needed to remedy them. We offer a free inbound marketing audit at JDR, so please get in touch to find out more.

What Does An SEO Company Do?
An SEO company is any business that provides SEO as a service on behalf of its customers. Some companies still focus solely on SEO, but nowadays it is more usual for SEO to be offered as a service alongside other inbound marketing strategies.
SEO companies themselves are a mixed bunch, ranging from huge national and international agencies to one person bedroom businesses, and everything in between. SEO companies vary enormously in terms of skills, capacity, professional reputation, and cost, so it's worth doing some research before signing up to a contract.
The SEO company's job is to improve the volume and the quality of your website traffic and to deliver measurable results. If the company offers services as well as SEO, they may also assist with lead generation – i.e. converting website traffic to enquiries – email marketing and sales strategy.

What Are The Benefits Of Using An SEO company?
SEO involves a range of technical disciplines that require training to learn and an investment in time and money to deploy. Therefore, while it is possible to do SEO for your own website, many businesses find it better value for money to work with an agency. So, what are the benefits of working with an SEO company?
1) Reap the full benefits of SEO:
Rank highly on Google for core keywords, attract more traffic, leads, and conversions. Improve your user experience and attract a better long-term ROI than PPC advertising.
2) Get the results you want:
SEO has the potential to deliver lots of high-quality traffic to your website, but it is also easy to get wrong. Simply stuffing your content full of keywords is more likely to get you penalised by Google then rewarded. Other so-called black hat techniques, such as keyword cloaking and private link networks, are also best avoided. Using a professional SEO agency gives you the benefit of experience and will prevent you from inadvertently making costly mistakes
3) Improve your website:
Undertaking SEO leads to an overall improvement in the quality of your site. After working with an agency, you'll see your website navigation streamlined and improved, your website populated with new and better content, and broken links and duplicate content removed. This improves your website experience both for search engine spiders and your prospective customers.
4) Saves time and money:
Outsourcing SEO to a specialist agency saves you the expense of having to employ several experts in-house and frees your team to concentrate on their main roles. At the same time, the agency will have the resources to concentrate all their efforts on delivering results for you, and won't be restricted in what they can achieve by a lack of experience and manpower.

Getting The Best Value From Search Engine Optimisation
SEO is a core inbound marketing activity and is the surest way of securing long-term growth for your business. At JDR, we use various SEO techniques as part of an inbound marketing strategy tailored to the needs of your business. SEO works best when used alongside other tactics, including content marketing, social media engagement and paid advertising. These can amplify the results that you get from SEO when used on its own. To find out more about how we can help, please call 01332 343281 today.
Image source: Unsplash