7 Questions To Ask Your SEO Company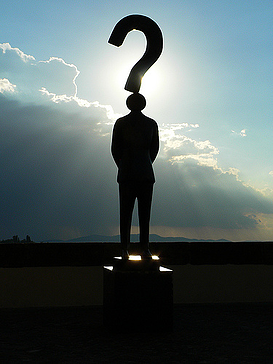 Last year I posted an article on the JDR Websites site called '7 questions to ask when choosing an SEO company'. Since then the SEO landscape has changed significantly.
Firstly, if you're reading this you probably already employ an SEO agency – these days most ambitious and growing businesses do.
But how do you know if they are doing a good job?
And how do you know if you're working with the right company?
At JDR, we work with hundreds of small and medium sized businesses on their SEO campaigns. Most of our new SEO clients are people who have worked with other SEO companies and either not got the results they wanted, or not got the service they were promised.
So over the past few years we have heard literally hundreds of stories of business owners and marketers who have felt let down and disappointed by their SEO company.

So if you have just started working with an SEO and unsure if you have made the best choice, or if you are several months in and trying to review your progress then here are 7 questions you can ask to check if they are on the right track for your business:
1) How are you using analytics to improve performance?
What to look for: A good SEO company will use analytics to identify new keyword opportunities, and to see which keywords and landing page lead to 'bounces' (people who leave the website after looking at one page only). Ask if they have goal conversions set up, and how they are using them. If you are running Adwords/PPC, have they turned 'auto tagging' on so that analytics can separate the organic and paid search traffic?
2) How are you 'future-proofing' my website?
What to look for: It is possible to push too hard to get rankings in the short term – so hard that you risk your rankings in the long term. Dubious and/or low quality link-building tactics can get results in the short term but when discovered (and eventually they will be) can lead to penalties. Some of these penalties can be so severe that your site may never recover fully, so it is imperative that your SEO company are creating a natural link profile, sourcing good quality links and are not taking any risks with your site.
3) How have you adapted since the Panda and Penguin updates?
What to look for: Google makes regular update to its search 'algorithm' but the Panda and Penguin updates had a huge effect on the SEO industry. Panda affected article marketing and links from content 'farms', sites with user generated content and sites using 'Adsense' ads too aggressively. Penguin penalised 'over-optimisation', paid links and any links perceived as 'spam'. A good SEO agency will not have had to make drastic changes as they will not have been using any risky link strategies. However they will need to have a deep understanding of these updates and adapted their approach accordingly. If you've experienced a dip in rankings, they should be analysing your link profile, using the Google disavow tool to remove poor quality links and analysing your anchor text.
4) What's your local SEO strategy?
What to look for: Local search is becoming more and more important as Google want to find ways of serving local results to their users. So ask your SEO company if they know the factors which affect Google Places (the map results) rankings? Have they spoken to you about Google Reviews? Are they aware of the 'Venice' update from 2012, and if so how have they adapted to it?
5) What happens once we've achieved rankings for the keywords you are targeting?
What to look for: SEO goes beyond rankings alone – it has to create leads, customers and profit. So how are they monitoring conversions with you? Do they have additional keywords they want to target or do they want to work on conversions? If your SEO agency just wants to show you that you're on page one and thinks that is 'job done', then you are missing out.
6) What's your social strategy?
What to look for: Social signals are already playing a part in SEO and everything seems to indicate that this will grow and grow. If your SEO company are not either doing this for you or encouraging you to do it (for example at JDR we hold marketing workshops to provide free social media training for our SEO clients) then you could see a future Google update which hits your rankings very suddenly.
7) What's your content strategy?
What to look for: Ultimately, the way to rank for any keyword is to have the best content about that subject. 5 years ago, even a very basic website could be pushed to the top of Google with on-page optimisation and link building. As Google gets more and more sophisticated, your website content becomes more and more important. Ideally, you should be regularly publishing new content and reviewing your existing content – and your SEO agency should be leading this.
If you are frustrated with the progress of your SEO campaign and want to get some expert advice, then you can request a free SEO Analysis Report. Let us know your website address, and one of our team will produce a full analysis for you at no cost. This will allow you to assess how well your existing SEO agency is doing and get a 'second opinion' on the work they are doing.
Sometimes we can see that actually you are on the right track and you just need to allow more time – but often we are able to spot bad practice or poorly managed campaigns and save you a lot of time, money and stress by spotting it early.
You can also get a good idea of how long it will take for you to catch and overtake competitors that are ahead of you, and we'll even give you feedback on your website and social presence too.
It may just be something that is interesting for you and gives you more confidence in the path you are on, but also it could be that you end up turbo-charging your online marketing and finding a new partner that understands your business and understands how to help you generate more business.
So go to https://offers.jdrgroup.co.uk/free-inbound-marketing-audit for your free report - many of our clients have doubled or even tripled their business since working with us, and you can do the same with the right online marketing partner.
Article by Will Williamson
Related posts:
8 Reasons SEO Campaigns Fail (and how not to be a bad SEO client)
SEO Copywriting Services- why outsource your website content?
SEO Lessons From The Premier League
5 Google Places Ranking Factors To Improve Your Local Business Marketing
photo credit:
Marco Bellucci
via
photopin
cc