8 Questions To Ask Your Web Design Company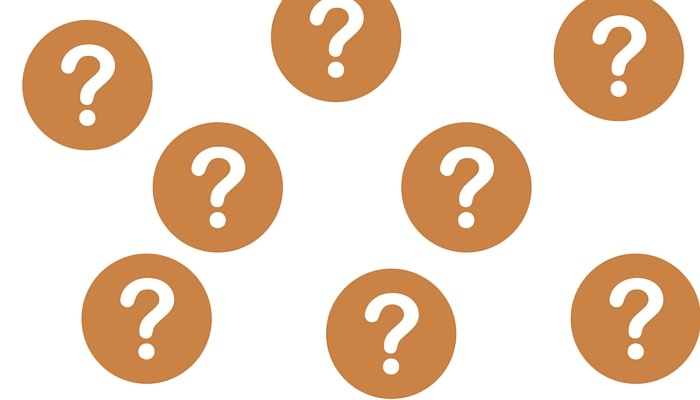 When it comes time to make a decision about which company to choose to build your website, it's not a decision to be taken lightly. Getting to know your web design agency is as important as getting to know those who you employ. After all, the company that you choose will be creating your online company profile for the whole world to see. In an industry riddled with jargon and phrases that are often confusing to customers, taking an interview-style approach to choosing a web design company seems the best way of going about it. Here we offer some guideline questions that should be asked when deciding which company to choose as your design partner.
1) What services do you offer?
Find out if the company simply offers design, or if they also do the site's hosting, offer web development and e-commerce solutions, copywriting, blogging and digital marketing (social media and SEO). Are these included in the price or are there additional costs involved. It is best to ask these questions rather than to assume they deliver these services well.
2) Are your websites custom designs or templates?
Many design agencies offer both options, and depending on your business's needs, either one could be applicable. If your company is looking to build a strong brand, then unique design and functionality are favourable over the customisation of a template.
3) How would you drive traffic to the site?
Does the designer have a knowledge of SEO and mobile accessibility? Do they incorporate SEO friendly features into the site?
4) What on-going support do you provide?
Once the site goes live your design agency should be on-hand to offer support should any issues appear. Find out how your agency's pricing structure works when it comes to making changes to content and updating browser compatibility. Additionally, ask if the service provider offers maintenance services and on what terms: as needed, on-going, or a retainer arrangement.
5) How will you optimise conversions on the website?
Find out what conversion strategies your web design company is going to be using and test their effectiveness against your audience. Tailoring your website with conversion prompts and CTAs that are best suited to your audience is essential. Depending on your needs, Call to Action buttons (CTA's) may be more appropriate than form fields.
6) What training will I get?
It is important that your web design agency provides you and your team with the relevant software training. Training provided by web design agencies should aid you in better understanding how to use your new website, as well as guide you through the design and implementation process. On-going training should be part of the total package.
7) How much input will I have in the website's design?
It is important that your design agency has a good understanding of the feel of your business, the tone and style you would like your website to portray, and the aesthetics of the site itself. How amenable are the designers to input from you and your team? Discuss the strategic elements and components of the site, such as its purpose and target audience.
8) What if I don't like the initial design?
It is important that you have the option to make changes available to you. Having an unlimited change option or a certain number of revisions is essential. Make sure this is built into the agreed price from the start. Some companies offer multiple sign-off proposals when it comes to making changes regarding text, font, colour, etc. and it is important to understand this process before the designer begins work.
The best way to go about choosing a web design agency is to ask them questions that are pertinent to your business and its operations. The company you choose should be able to provide you with a design that works with your business and is easily integrated into you processes and workflows. Finding a company that provides on-going training and after-sales support are necessary features for maintaining a healthy, long-term relationship. Ensure that the agency understands your company's needs and unique business goals, and can provide you with the necessary support to put your best foot forward digitally.