SEO Lessons From The Premier League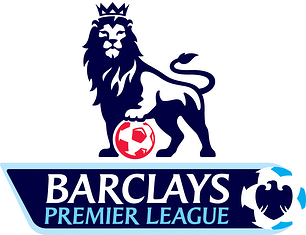 The English premier league is a fiercely contested competition and in many ways it is a lot like another fiercely contested competition that I know.... The 'Google' League. So what can the Premier League tell us about SEO and online marketing?
Lesson One – The rewards are huge
How high up a team finishes in the English Premier League determines how much money that team receives at the end of the season through sponsorship, gate receipts, prize money and TV. This reward has a significant impact on their annual profits and ultimately how successful they can be as a football club and as a business.
Similarly, how high up you are in Google for certain keywords and phrases effects how much money you can make as a company. The higher you are, the more people searching for your products and services will find your site and buy from you, and the more money you make.

Lesson Two - Invest in your team - and reap the rewards
To be able to mix it with the elite of the premier league and battle it out at the top, teams need to get the best players. The teams that do well are the ones that invest financially to give themselves as good an opportunity as possible.
Likewise in marketing, there are no shortcuts - if your company wants to mix it with the top companies within your industry, then you need to invest in high quality online marketing, and a website that converts.
Lesson Three – You need to put the ball in the back of the net
You can have a stadium full of fans, a great defence and goalkeeper, a midfield that wins the ball back and creative players that lay on chance after chance… but none of that counts unless someone converts those opportunities.
Likewise, SEO, social media and PPC can provide thousands of website visitors each month, but your website needs to convert visitors into enquiries and/or sales. In other words, it needs to be more like Van Persie than Torres… (sorry Chelsea fans!)
Lesson Four – Pick a great manager, and don't be a 'trigger happy' chairman
Southampton recently sacked a manager that was on a good run of form, had won successive promotions and had steered them to a position of premier league safety. Time and again we here of managers being sacked while making progress, or before they have had a chance to impose their ideas on a team.
I have worked on numerous SEO campaigns and again there are comparisons to be made - when it comes to marketing it pays to allow your marketing strategy to take effect.
Once you understand the benefits of being found on page one of Google, understand that it takes time, effort and patience. Convincing Google that you are the best website takes considerable effort.
You often need to allow the marketing tactics that you use to take effect, a lot like the games in the premier league, some days your results will be great and your position in the league will reflect that.
Sometimes the efforts of the other teams (your competitors) may result in you dropping position, but if you persist and are prepared to try different tactics or strategies you will see the benefits long term.
And if you are up against 'giants' of your industry, you could look at your company as a 'West Bromwich Albion' or an 'Everton' and overtake some of the bigger companies.

Article by Daniel Baker