Would You Board The Titanic If You Knew It Was Going To Sink?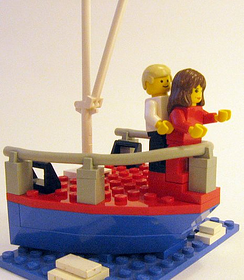 Would you board the Titanic if you knew it was going to sink?
The answer is obviously a resounding NO. So why do intelligent business people with successful businesses continue to work with cheap SEO companies who don't know what they are doing? This is a sure fire way to sink your business!
SEO is a professional service and your SEO agency should be well versed in their profession. One of the things I see all the time is companies throwing away good money after bad when it comes to promoting their businesses online.
The problem is you don't really know how to compare SEO professionals because you don't exactly understand the subject, right?
But you know a good dentist without knowing anything much about dentistry don't you? You know a good accountant, solicitor, architect and I could go on… Yet you do not have a thorough knowledge of any of these subjects either?
If you are like me, in choosing any of these professionals you do your research first. You look at their credentials, their accreditations and examples of their work and you make an informed decision.
SEO is no different, however the mistake I see every day is business people not thinking about all of these things and only looking at the price tag! It is crazy.
Good SEO is one of the best ways you can propel your business above your competitors and create a consistent and sustainable flow of leads into your business.
In the UK alone, according to figures published by internetworldstats.com in July 2012, there were 52,731,209 internet users. That is 83.6% of the population. These figures are growing year on year - your customers are online and they are actively looking for what you do. If you want to be in business in the next five years and beyond, I suggest you pay very close attention to what you are doing online and who you are doing it with.
SEO should be measured by return on investment - NOT the initial price tag. In other words don't choose an SEO company because they are 'cheap'. In this industry you get what you pay for.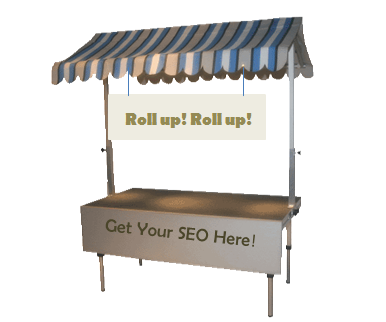 If you are happy to work with someone who is trying to do things on the cheap and not being transparent about the work they are doing for you, you run the risk of black hat SEO techniques being used on your website for quick wins. This strategy is a sure fire way to get on the bad side of the search engines and potentially run the risk of losing all credibility with Google. This could ultimately result in your website being removed completely from its database.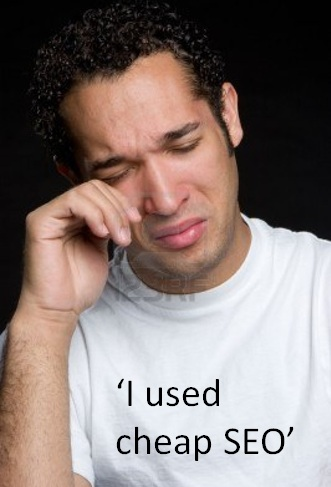 If on the other hand, you are looking for enquiries, sales and increased profit as a result of your relationship with an SEO company, you should look carefully at what you will be getting for your money and be prepared to invest a little more for the right knowledge, time and experience.
If you do not do your research you are buying a ticket to board a sinking ship! I have seen it time and time again. SEO being done in half measures, companies cutting corners to try keep the costs down, bad keyword research, bad on-page optimisation, link spamming and much more. I still see so called 'SEO professionals' use old techniques which stopped working in Google 4 years ago! In 2012 alone there were 37 Google algorithm updates. (And those are just the ones they wanted us to know about).
There are too many people trying to offer SEO services that are not paying attention to these updates and adapting their methods to take them into account.
Believe me it is far more expensive to try and recover from that than if you had just done it right in the first place! SEO is a long term strategy; Google will not fall in love with your website overnight. It takes time to build up that credibility, but once established it is very difficult to break. Furthermore if anybody tells you they can guarantee you first place organic listings (oh yes, there are still people out there using this technique) end the conversation there!
To help ensure you work with the right people, we have an article on our website called '7 things you should ask before choosing an SEO company' to help you before you start – or if you are already working with an SEO company go to '7 questions to ask your SEO company'.
Smart people make smart choices. Like I said, you would not board a ship knowing it was going to sink, no matter how cheap the ticket is!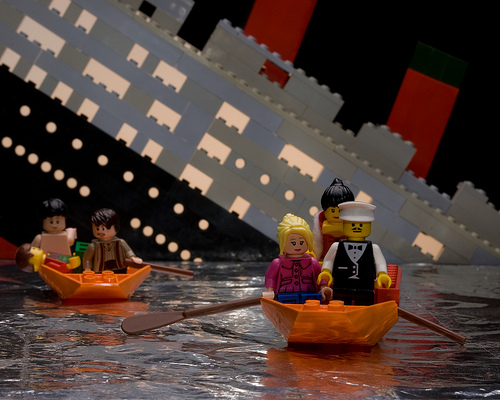 Article by Leanne Mordue
photo credit:
knolleary
via
photopin
cc
photo credit:
Eric Constantineau - www.ericconstantineau.com
via
photopin
cc