Why You Don't Have To Be Worried About SEO Costs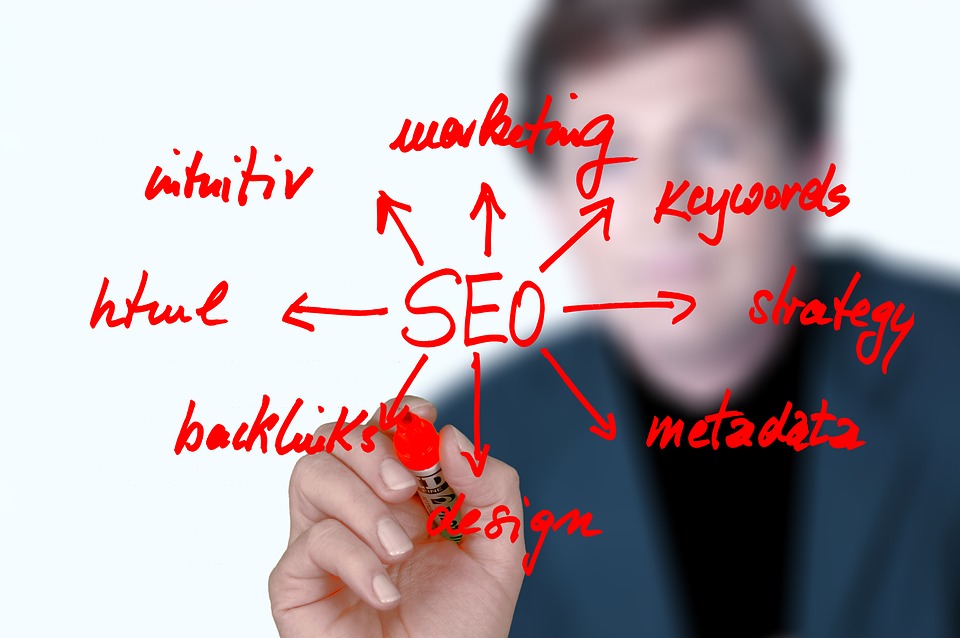 A lot of businesses seem to approach SEO with the implicit assumption that it's not going to work. We believe this is why cost is frequently the first question that comes up when discussing SEO, rather than its effectiveness or ROI.

There are a lot of things in business that cost time or resources, and SEO is no exception. SEO doesn't necessarily have to be costly, but it can be time-consuming – which is why many businesses consider using an agency, rather than doing it in-house.
One thing is certain: If SEO is carried out correctly, it is extremely effective at driving traffic to your website, and offers the best long-term value of any digital marketing tactic.
The first thing we would like you to take away from this article is that you don't have to be worried about the cost of SEO. It is a scalable strategy, with tangible results that can be achieved within almost any budget. You don't have to spend a fortune. Furthermore, many of the SEO tactics we use today are proven techniques that reliably deliver a positive ROI, meaning you always get back more from SEO than you put in.
Here, we briefly explain the main SEO tactics we use at JDR, as well as some techniques you can use independently.

Easy SEO – What You Can Do Yourself
Basic keyword research: there are plenty of complex tools you can use to drill down on the best keywords for your business. However, you can begin your keyword research with a simple brainstorm of terms that your prospects are likely to use when searching for your services. Supplement this with a free keyword research tool, such as the one you can find in Google AdWords, and you've got a winning formula for basic keyword research. Verify your results by searching for these keywords yourself and see what comes up.
Optimise your web page titles: Go through the titles of your webpages and make sure these match up with the keywords you've identified as important. The titles in this context are the HTML <title> tags you can access through an HTML editor, or through your CMS if you use a platform like WordPress.
Review your web content: Go through your web content and revise/change it so that it accurately reflects your chosen keywords. Content must be original to Score highly on Google. Remove anything that is duplicated between pages of your site, and cut out material you've copied and pasted from another website. This could result in your website being penalised by Google.
We recommend seeking professional advice about keyword research before making wide-ranging changes to your website code or written content.

Professional SEO Tactics
There are three types of tactic used by SEO professionals: technical SEO, on-page SEO and off-page SEO.
1) On-Page SEO: Content Optimisation
On page SEO optimises your front end web content and page layout to make its context and relevance clear to search engines. Techniques include:
Ensuring your content is well written, relevant and optimised for the right keywords.
Optimising your page metadata and page titles.
Optimising your web images and videos to ensure a fast loading speed on all devices.
Including the right H1 and H2 headings.
Ensuring internal and external links work and are consistent.
Making your website layout responsive, or mobile-friendly.
2) Off-Page SEO: Link Building
Off-page SEO seeks to increase website traffic by building links with other websites and users. Popular tactics include:
Allowing comments on your blog and responding to feedback.
Sharing and commenting on other people's content.
Exchanging links with relevant businesses/people/organisations. These may be included as hyperlinks within a blog post.
Creating content for your followers to share on social media. Blogs, podcasts, videos, and infographics are all good examples of shareable content.
Connect with influencers in your industry.
Contribute a guest article to a reputable blog, forum or online magazine.
Reach out to your target audience on social media.
Take advantage of social bookmarking sites with a high Page Rank, such as Reddit and StumbleUpon.
Submit your blogs and articles to reputable, high Page Rank submission sites. Be careful to avoid link farms and dubious directories.
Contribute to question and answer sites.
3) Technical SEO: Indexing & Crawling
Technical SEO involves making your back-end website easier for search engine bots to crawl and index. In practice, there is some overlap with on-page SEO, but technical SEO deals solely with behind-the-scenes factors, and not with the visible content of your website. Tactics include:
Optimising your website page navigation
Optimising images and videos
Using an SSL certificate
Creating an XML site map and submitting it to Google
Taking action to speed up your website, e.g. by using browser caching and compression
Resolve technical and coding errors on your website
Avoid duplicate content by using seo7 Questions To Ask Your SEO CompanyURLs
Identify and resolve broken links

How An Agency Can Save You Time & Money
While it is possible to do all your SEO in-house, it can be stressful to do so, and it will eat up resources. Working with an agency gives you access to a huge reservoir of expertise that may be prohibitive to directly employ.
The precise amount you spend varies according to your goals and the size of your business, and also to what needs doing. Some agencies specialise in some SEO techniques rather than others, and they all vary in experience and technical ability.
SEO contracts can cost from as little as £50 to as much as £6000 or more per month, so there is normally a package to suit every budget.
Entrusting your SEO to a marketing partner like JDR, as part of a balanced and diverse marketing strategy, will save you time and money – and increase your ROI from marketing. To find out more, please give us a call today.
Image source: Pixabay