4 Important Things To Know About Technical SEO For Websites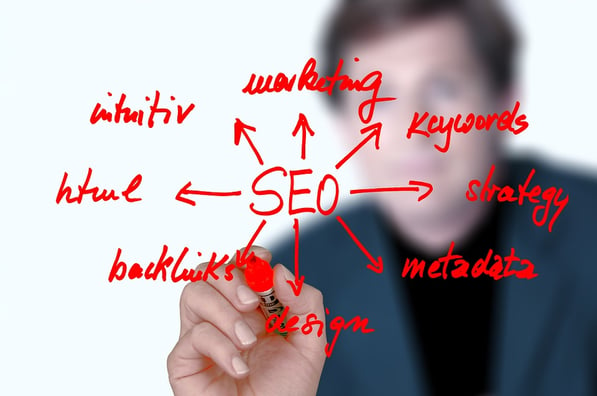 Organic search results from Google are a powerful way to reach your potential customers. It is estimated that the top five results from a Google SERP (Search Engine Results Page) drive more than 50% of the organic traffic that websites receive. If you are going to use Google to reach your customer base, you need to use SEO (Search Engine Optimisation) to your benefit.
A common misconception is that on page SEO means keyword stuffing on your website, or trying to game the Google search bots with Meta descriptions. While these two techniques were extremely prevalent a few years ago, the technical side of SEO has come a long way since then. Google is using advanced algorithms for their ranking system now, and that means that you have to step up your SEO game if you are going to generate organic leads from the Google SERP.
1) Plan Ahead
If you design or upgrade your website without a solid understanding of how Google works today, it is likely that you will blow your SEO strategy. Today SEO is about user interaction with your website, and the kind of content that you offer. Overlooking the things that will show Google what you want them to see can mean a costly new site, because SEO is bigger than some wording changes.
Most programmers won't be experts in SEO, so when you approach a design team with your web needs, you need to have a good idea of what on page, and technical SEO features have to be included. The most important things are ease of use, and the availability of useful content. Simple site plans are best because you want your users (and the Google bots) to be able to navigate with ease.
2) Keep It Shallow
A shallow website design refers to the number of clicks that a user will have to make between the SERP and the content they want to view. This aspect of a website has become an important consideration for Google rankings, so when you design your website, make sure that it isn't any deeper than it needs to be. Cross-linking is a good way to minimise the depth of your website, so that most of the content you offer can be accessed with one click from a landing page.
Google uses "bots" to crawl around your website as a part of the ranking process, so simple navigation is important. You want to make sure that your site works quickly, and that you don't have URL's that compete with one another. Many web developers will overlook these issues, and they will affect your SEO performance.
3) Know Your Market
Keywords and Meta descriptions aren't the only thing that Google looks for anymore, but they are still very important. Doing extensive keyword research before you design your website is imperative, so that you can write Meta descriptions that show Google your area of relevance. Internal linking with keywords is also a great way to show the Google bots that your site has great content.
For some businesses the most relevant keywords will be very common, and thus hard to use for SEO. This is important to identify early in the design process, so that you can find alternatives which will let you compete on the SERP for organic interest. The addition of header tags to content like blogs is a good way to give the Google bots more information, and image names and alt tags can do the same thing. Bold text can also give the bots a little extra help, but be careful that it doesn't affect the readability of the content. With the direction that Google is going, great content for human users comes first.
4) A Lot More Than Keywords
Today content and user experience are the most important things you can include in your SEO strategy. Google wants to feature websites that offer great content quickly. Clearly you want to start with good keywords and Meta descriptions, but these act as a base for Google to showcase the content you offer. Every business will need to design their web presence for different marketing goals. While some may need to make sales online, other companies only need to create a brand identity that delivers interesting content to potential customers.
The last thing you want to do is ignore the necessity of an online presence. Designing a website that is devoid of content, or offers a flat experience, is a sure way to waste your money. Working with a marketing and web design agency like JDR will make sure that your online budget is well spent, and that your web developers include the SEO features that get results on a Google SERP. Poor planning or shoddy execution is just a waste of resources, so make sure to think through your web development goals before you start spending money. Give us a call today and start getting the visibility you deserve from your web presence.