Five Questions You Must Ask Marketing Automation Companies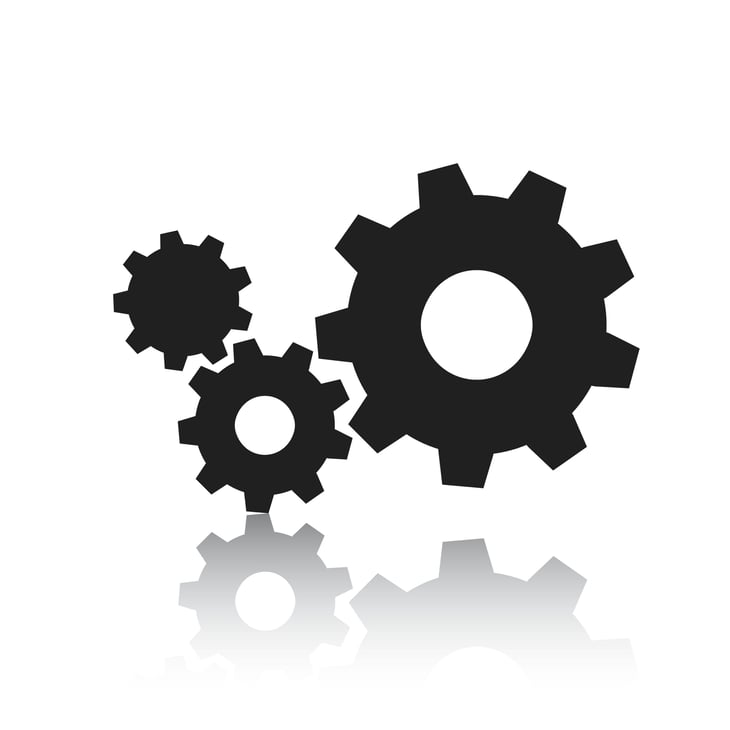 There are quite literally hundreds of marketing automation tools available to B2B businesses these days, and there are more than a few potential partner companies willing to help you make the most of them. Each platform and each company have different skills and qualities to offer you, so before you make an investment, take some time to thoroughly research the service before you sign up.
We find it helps to write a list of questions to ask a marketing automation company in a face-to-face environment. Having a chat with a real human being face-to-face is far more revealing than speaking to an adviser on the phone or by email; as by doing so you can see how you will relate to the people helping you with your marketing.
The following are five questions we recommend you ask a marketing automation company before deciding to work with them:
1) What Marketing Automation tools do you endorse?
Every marketing automation company will have their own favourite tools, and will have official partnerships with some of them. We like to be completely transparent with our position on this matter. JDR is an official HubSpot partner, meaning that when you link up with us we will use the HubSpot platform to carry out your marketing automation strategy. There are plenty of good reasons for this:
Having worked with all the major marketing automation platforms, in our experience, HubSpot is the most versatile and practical of the premium apps available on the market. It also has the advantage of being extremely intuitive and easy to pick up, meaning you won't need extensive training to get value out of HubSpot. The toolkit offered by HubSpot is second to none; and includes CRM, landing pages, email marketing, SEO, Social Media, analytics and blogging tools.
2) Will the platform integrate with my CRM and current apps?
In our case, we can give a definite 'yes' to this question. HubSpot is an extremely flexible marketing automation platform and integrates seamlessly with all the major apps you may use, such as the Microsoft Office Suite, Mailchimp and Salesforce. If you use any bespoke apps, such as a custom-designed CRM, then our software team can work with you during the onboarding process so that all your applications work together in harmony.
3) How much will this cost me?
Going directly to the website of one of the automation platforms will usually tell you how much it is going to cost you as a stand-alone product. There is normally a setup fee and then a monthly subscription. How much you pay will depend on the functionality you need, the number of users you require and the size of your contact database. Again, to use HubSpot as an example, you can take a look at their current prices here.
There are usually some additional fees to pay when working with a partner, so you should look at this in terms of the services and value the company offers. You will usually be able to achieve a lot more with the system with the help of a partner than you would do on your own. At JDR, for instance, we offer the expertise of a complete marketing team of more than 30 highly trained professionals, at a fraction of the cost of employing these people directly.
When enquiring about costs, try to get a direct figure and ensure that there are no hidden fees or small print costs. A partnership with a marketing automation company is a relationship of trust, so the business should always be transparent about what they charge and what you will receive for your fee.
4) What support do you offer?
The most important advantage of working with a marketing automation company is the full support they offer in getting maximum benefit from your chosen application. A typical company will work with you through the setup process and then use the application on your behalf to get you the results you need. The amount of involvement you have with the process is usually optional, but a good partner will work with you in the closest possible way to ensure the content they create is directly personalised to the needs of your business.
5) How do you evaluate success?
Most platforms have a bewildering number of analytics and reporting functions, making it confusing for the uninitiated. It is therefore important to establish what criteria are being used to establish whether a marketing automation strategy is successful or not. For instance, is success for an email campaign being measured by the number of social media shares, on open or click through rate, or in gross income from the campaign? Is a lead generation campaign being measured in terms of the number of new leads or the total value of leads over time?
For our customers, we feel that return on investment (ROI) is the most important figure to take into account. In other words, for every pound you spend with us, how many do you get back? To help us secure the best results for you and adjust your strategy over time, we take full advantage of all the reporting features offered by HubSpot. These give us unparalleled insight into the requirements and purchase behaviours of your customers.
Do you need a helping hand?
JDR Group are a certified HubSpot partner, and one of the leading HubSpot agencies in the UK. If you are interested in marketing automation and would like to find out more, our advisers are more than happy to help you. For a free, no obligation chat with one of our team, please give us a call on 01332 343 281, or send us an email to info@jdrgroup.co.uk.