Happy B2B Marketing – 7 Benefits Of Marketing Automation You Must Know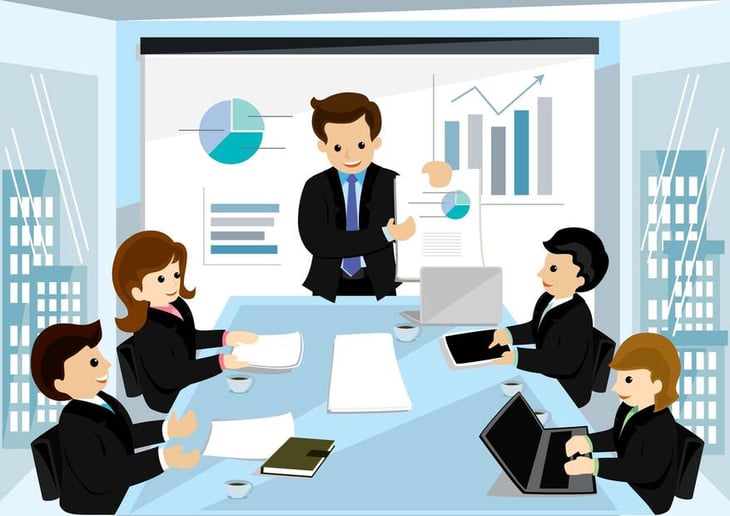 Where it comes to increasing customer engagement and making the lives of marketers much easier, many B2B directors are singing the praises of marketing automation. As beneficial as these systems are, however, many businesses are still on the fence about them.

The reality is that marketing software has continued to evolve over the past few years. This has revealed even more benefits of marketing automation. If you are undecided about how marketing automation can benefit your business, read on for the exciting possibilities:
1) See More, Measure More
Your marketing campaigns may be working, but do you know how well? That's just what automated marketing can tell you. Marketing automation systems come complete with reporting features that can provide you with unprecedented insight and visibility about what is and isn't working, right down to a single social media or blog post. Virtually any tactic you may be using now can be tracked by a marketing automation system, giving you instant knowledge about your strongest assets.
2) Easier Access To Multiple Tools
If you have ever had to try and deal with marketing results from analytics, email, monitoring and other tools, then you understand how time-consuming it can be. Although all of these tools may be incredibly useful, the time it takes to access all that information results in much time being wasted. Not only that, but in being forced to access these separate platforms, you never really get a clear, 360-degree view of your prospective leads.
One significant benefit of marketing automation is that it offers one-stop convenience. No longer do you need to juggle results from several platforms; with automation, multiple tools can be accessed with a single platform. The system gathers data from each tool and displays it, providing a complete prospect picture. This allows you to more effectively target your campaigns.
3) Automated Lead Nurturing
Automated marketing systems are ideal for nurturing leads, allowing you to automate and target your email campaigns to the individual user. Prospects who are likely to respond most favourably to your communications are incredibly easy to see, with an automated system that displays their level of engagement at every stage.
4) All The Time You Need
Marketing involves completing a series of time-consuming and repetitive tasks, which may have often left you wondering whether there are enough hours in the day to complete all that needs to be done. Indeed, time is a luxury when you're developing your business.
Time savings are a major benefit of implementing a marketing automation system. The system acts as an additional team member, taking care of those tasks that steal the most time away from you in a day. All that free time you reclaim can be put toward new strategies and ideas.
5) Benefits Your Entire Organisation
Many are of the opinion that automated marketing systems only benefit the marketing team. It is true that they allow your team to achieve a higher level of efficiency than they would without automation. However, the benefits also transfer to your organisation as a whole, allowing you to work in more beneficial ways.
From initial click to qualification, an automated system can shed light on a prospect's every interaction with your company. This benefits your sales team, giving them the insights they need to close the sale. As well, leads can be analysed to see which need more nurturing, and which are ready for your sales pitch.
6) Lets You See What's Working
Every aspect of your campaigns can be measured and the results aggregated and displayed by an automated marketing system. No longer do you have to guess about which CTA, web page or blog post is working to generate leads; the system allows you to track which of your campaigns are generating the most buzz with users so that you can tweak other areas for the best response.
7) Automation Continues To Work After The Sale
As you know, customer retention is all about what happens after the sale. Marketing automation comes to the rescue here as well. With this tool, you can see a customer's purchase history, making it easy to know which products they'll best respond to. It's this kind of targeted marketing that will make them a long-term, repeat customer.
Supercharge Your Marketing
There are so many ways to give your marketing a boost with automation. But what if we told you that you could get even more information in the next few seconds? Our free marketing automation eBook is jam-packed with even more tips to save you time and money. Created by our team here at JDR, the eBook is offered to you as a free resource; simply click here to download your copy.