Marketing Automation Tools Comparison – 4 Of The Best Platforms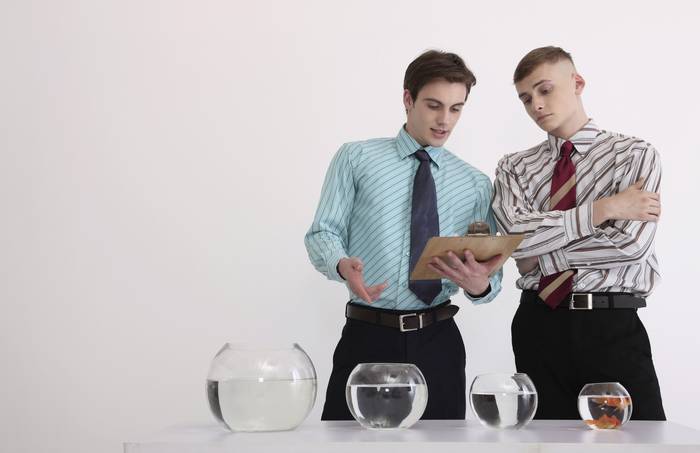 There are now dozens of different marketing automation tools available on the market. They range widely in terms of price and functionality. Some are also better than others at what they do. With so much choice, the right match to suit your budget and requirements is definitely out there. However, when making an investment, the sheer number of options is frequently confusing and can lead to a poor decision.
The purpose of this article is to outline the core features, advantages and disadvantages of four well-rounded marketing automation platforms, to help you make a choice. Some of these tools are market leading applications, and others have been developed by smaller providers.
1) HubSpot

HubSpot is one of the pioneers of marketing automation and is arguably the developer most responsible for making inbound marketing the strategy of choice for the majority of B2B businesses.
Outbound And Inbound Marketing Methodologies
Outbound marketing includes activities such as cold calling, unsolicited emails, TV and Internet adverts, postal direct mail and trade shows. Inbound marketing, on the other hand, generates leads by encouraging new prospects to come to you. It is a new marketing philosophy for the digital age. Methods include search engine optimisation (SEO), blogging, social media marketing, email marketing and customer profiling.
Whether your business already uses inbound marketing methods, or is looking to transition towards this approach, HubSpot offers the full package of services to make a success of marketing automation and get you found by your customers.
Features
Handles prospect lists of 100 to 10,000+ contacts, depending on the package you choose.
Blogging
Landing page creation
Email marketing
Social media marketing
Advanced reporting functions
CRM integration
A/B testing
Customisable campaign management
Smart content
Advantages
HubSpot is a full spectrum marketing automation platform: it does everything you could possibly require from an app. Most HubSpot customers are small and medium-sized businesses, and it is this client base for whom HubSpot was designed. A Basic, Pro and Enterprise monthly package is available to suit different budgets. The Basic plan starts at £140 per month, rising to £1,680 per month for Enterprise customers.
Disadvantages
On top of the monthly fee, HubSpot comes with a one-off onboarding charge, which ranges from £420-£3,500. This makes it more expensive than some marketing automation tools and puts it outside the budget of some small companies, although it is by no means the priciest platform. The rich features of HubSpot, while a definite plus point, also mean the platform has a comparatively steep learning curve before users can take full advantage of all its functions.
2) Pardot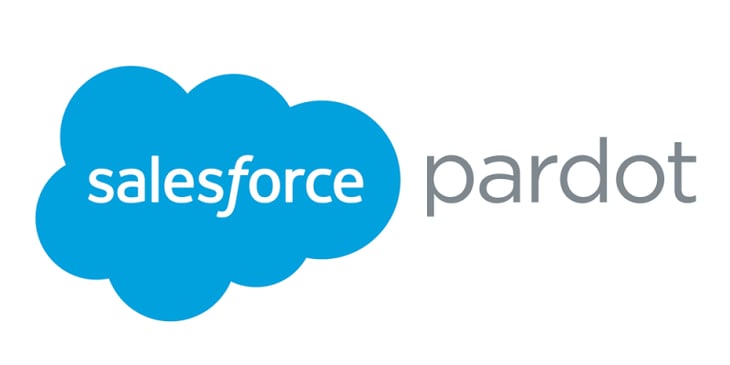 Pardot is the marketing automation platform developed by the makers of Salesforce. As such, it is the natural first choice for many existing salesforce users. Pardot is a powerful application with a comprehensive toolkit aimed at rapidly expanding businesses.
Features
Email marketing
Lead scoring
Sales funnel
Market segmenting
Advanced reporting and analytics
Advantages
If your business is used to high-volume marketing or sales campaigns, Pardot may be the platform for you. It is a no-nonsense automation platform geared towards growth. Like HubSpot, it is available in three packages, the cheapest of which is around £700 per month. For this money you get to target a database of up to 10,000 contacts. The features of the application are all set up to guide leads through the sales funnel from prospects to customer in the shortest possible time.
Disadvantages
Users of Salesforce will definitely be familiar with Pardot. It is less about blogging and SEO and more about outbound emails, progressive content campaigns and closing deals. If you are playing a numbers game and are looking to expand quickly then this is great, but it is not as well suited to businesses who want to nurture a small prospect list, or organically grow a new supporter base. Its high monthly costs also put Pardot in the upper price range of marketing automation platforms, making it unsuitable for some budgets.
3) Marketo
Marketo is an intuitive and easy-to-use marketing automation platform that is designed to build revenue and increase tangible results from marketing campaigns.
Features
Email marketing
Lead nurturing
Consumer market research (better suited to B2C customers)
Specialist mobile marketing
Internal marketing
Advantages
Marketo is a fast, results focused application for mobile businesses. If your decision-makers access content primarily through mobile devices, as a growing number will do, then Marketo offers a smooth and efficient UI for both users and customers. If your plan is to market new products and services to existing customers, Marketo has several useful tools for creating successful internal marketing campaigns.
Disadvantages
Marketo are cagey about their pricing and do not give quotes without direct contact. There is also no free trial offer, which is unusual for a leading application. Furthermore, a B2B business may find Marketo's consumer focus to be more suited to a B2C approach. Indeed, this is the platform of choice for many ecommerce businesses that sell to individuals.
4) Thrivehive

Thrivehive positions itself at the lower price end of the market. Its global customer base are sole traders, trades people, micro-businesses and companies who want to try marketing automation without making a large capital commitment.
Features
Intuitive UI
Great customer support
SEO toolkit
Email marketing
Basic analytics
Advantages
The biggest advantage of Thrivehive is the low price, which compensates for the application not coming with a free trial. Its basic, web-based package costs only £25 per month. All the important features a small business might need are there, including email marketing and analytics. Three further service options increase the available functions. The top package will cost around £550 per month.
Disadvantages
Like many good quality budget or free applications, the scope of functions offered by Thrivehive is impressive. However, some of the features come across as clunky to use; with limited flexibility and frustrating glitches. Furthermore, performance does not increase noticeably at the higher packages, leading us to question whether or not Thrivehive offers value for money compared with its premium competitors.
Making The Right Choice For Your Business
As certified HubSpot partners, we feel that HubSpot offers the best all-round package in terms of value for money, range of features and results potential. Most HubSpot users see a return on their investment within 7 to 12 months of implementation.
JDR Group are a Platinum HubSpot agency, and one of the leading HubSpot partners in the UK. By working with a certified HubSpot partner you can get the most from HubSpot, and get more traffic, more leads, and more sales for your business.
However, adopting a marketing automation platform is an investment decision that shouldn't be rushed into. You need to carefully weigh up your available options and purchase the best tool that your budget allows. If you are new to marketing automation, there is a danger of going for a cheaper option as a trial, only to be disappointed when the results are less than expected. Rather than looking for the cheapest package, businesses should pay attention to the potential returns on their investment offered by marketing automation. In this respect, HubSpot outperforms most of its competitors.
If you would like to know more about marketing automation and discuss the comparative merits of the leading systems, please get in touch with one of our marketing specialists today.