Can Recruitment Agencies Benefit From HubSpot?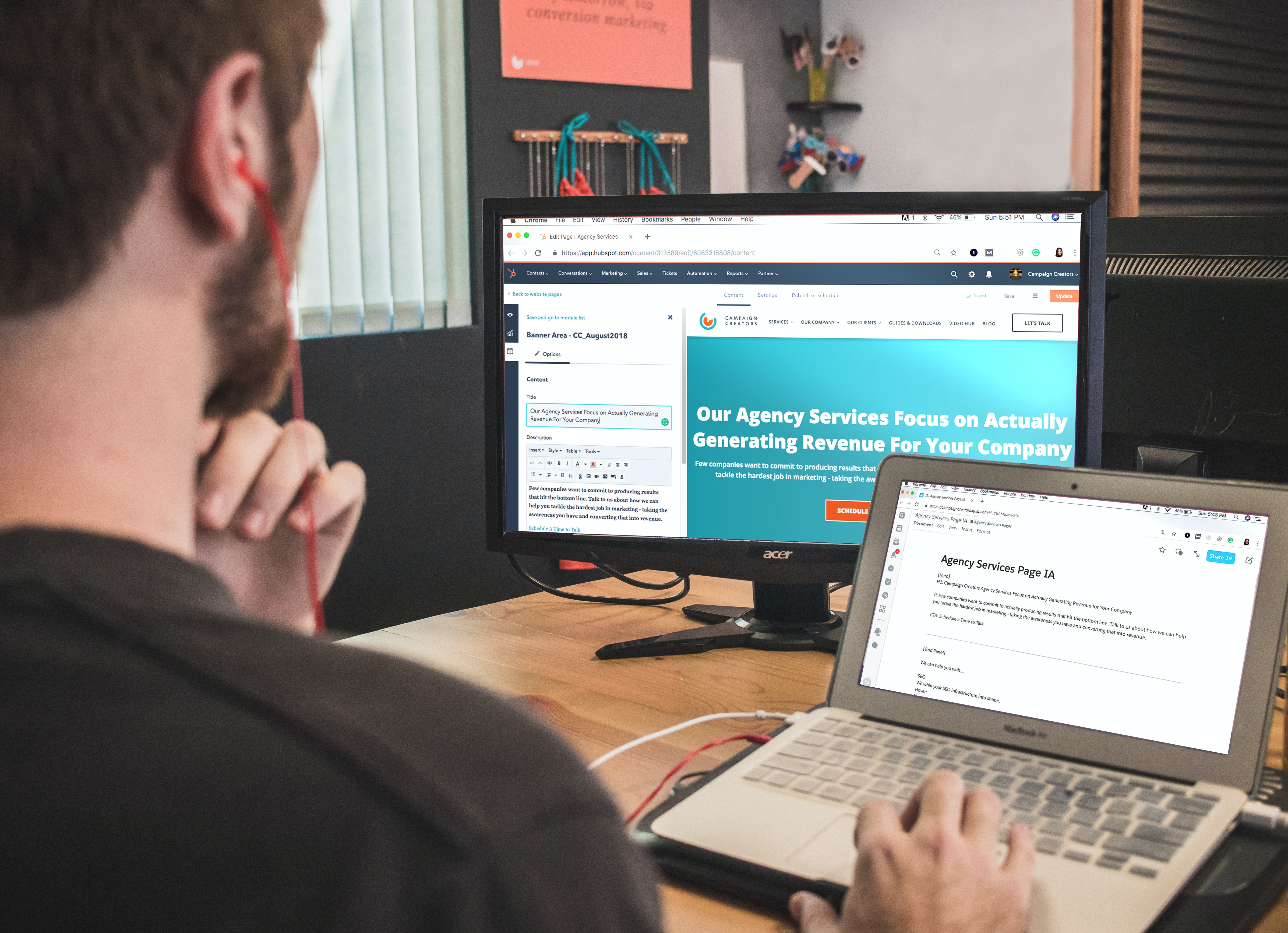 Recruitment is an extremely sales-focused sector, so having the right digital marketing and sales tools in place can make the difference between clinching the most lucrative job placements and being overlooked in favour of another agency. With the UK economy thriving and a record number of businesses looking to fill temporary and permanent job placements, there's no better time for recruitment businesses to implement HubSpot – the world's leading marketing automation platform.
In this article, we'll show the benefits of HubSpot for recruiters, and how the platform sits with other recruitment-specific CRM and ATS systems you're already using.
What does HubSpot do?
HubSpot is an all-in-one CRM, sales, marketing, content management, and customer service platform, with a wide range of tools and resources to help users consolidate, organise, and grow their business.
Advantages of HubSpot for recruiters
For recruitment businesses, there are several benefits of using HubSpot.
1) Extensive third-party integrations: HubSpot integrates seamlessly with hundreds of software platforms and browser-based apps including, for recruiters, Bullhorn, JobAdder, Zoho Recruit, Jobvite, GoHire, and Ceipal ATS, as well as Salesforce, NetSuite, MS Dynamics, Gmail/ G Suite, MS Office etc.
2) HubSpot CRM is available for free: Unlike many 'free' versions of platforms that are so basic as to be unusable, HubSpot Free CRM is a genuinely functional and usable piece of software. Its basic features include contact management, business insights, contact activity tracking, third-party integrations, task and workflow management – and the software is available for long-term use without any pressure to upgrade to the premium package.
3) All the marketing and sales tools you need in one place: HubSpot users can utilise the platform to build website landing pages and blogs, create custom contact forms and CTAs (calls to action), and develop online content. The premium package comes with a world-leading marketing suite through which you can manage your entire talent acquisition and sales strategies, from social media to paid adverts. Features include customisable sales pipelines for both customer and candidate management, advanced analytics, email scheduling tools, lead scoring, quote management, and marketing automation.
4) Discrete content management tools for candidates and clients: Recruitment agencies have two types of customer – candidates and clients – and many generic CRMs fail to make this distinction effectively. With HubSpot, you can customise your contact forms to ask your website visitors if they are enquiring as a candidate or client, feeding each record into separate content workflows.
The platform syncs with your website to auto import new records into your CRM as clients if they have a business address (or email etc) or candidates if they have a personal address. This auto segmentation can be used to send candidates and clients personalised and relevant marketing emails, and this just scratches the surface of the level of personalisation available through HubSpot. For example, your contact forms can also be used to pre-screen candidates for specific purposes by means of tick boxes or questions – allowing you to quickly score candidates by suitability and allowing you to prioritise following up the most relevant candidates for individual roles.
5) Personalised calendar management: Recruitment consultants are never short of meetings to attend, online or in person, with prospective clients and candidates, applicants, current customers, and so on. HubSpot's useful calendar tool lets you schedule all types of meeting in advance, from interviews to sales meetings and onboarding sessions, syncing with MS Outlook or your preferred email client and auto-updating the relevant CRM records in real time.
Next steps
HubSpot is a great choice for recruitment businesses and, at JDR, we have worked with a number of recruitment agencies to help them develop their market and grow their sales base online. To find out more about HubSpot and how it supports and complements your existing software systems, please give us a call today.
Image Source: Unsplash