What Can You Automate? 43 Ideas For Sales & Marketing Automation Workflows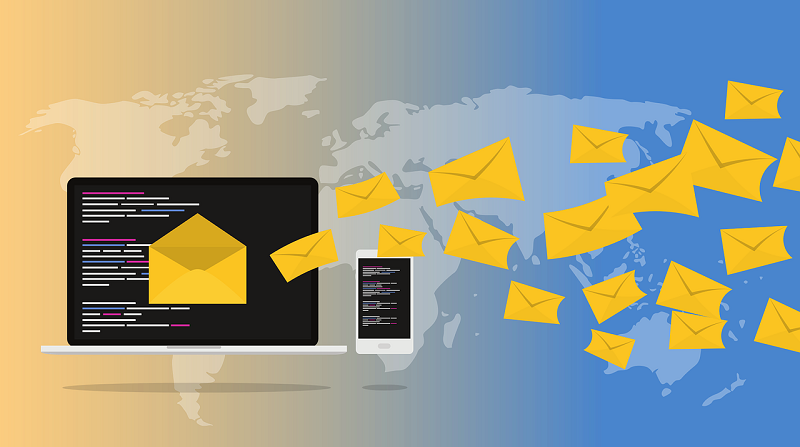 Marketing automation software can automate important sales and marketing tasks, saving countless hours, reducing errors and improving efficiency. But how can you use this software in practice? Here are 43 ideas for sales and marketing automation workflows:
Lead Generation
Instant acknowledgement of enquiries: Usually when a prospect fills an enquiry form on your website, they just wait to hear back. Why not instantly respond by email to let them know the enquiry has been received, and that someone will get back to them?
Automate live chat: The main problem with live chat for small businesses is having someone available to respond in real time. This can be automated with chat bots, which allow you to plan sequences of questions and messages for your live chat, meaning your live chat can be available 24/7.
Automatically deliver brochures, videos or other resources on request: When people request. e-books, product catalogues or brochures, white papers or videos from your website, you can set up automated emails to send the requested information automatically.
Blog subscribers: When people sign up or subscribe to your mailing list or blog, send a welcome email telling new subscribers what to expect and providing useful resources, such as links to online materials or further resources.
Deliver an email course: Sometimes, providing information in one chunk can be hard to take in – email courses allow you to deliver useful information in an easier-to-digest way. You can advertise the free email course on your website, and have it delivered in an automated sequence of emails when people sign up.
Further education/lead nurturing for contacts who show interest: If someone joins your mailing list, or signs up for a brochure, webinar or free guide/ebook, then they are interested but may not yet be ready to purchase or make a more direct enquiry. These prospects need more information to educate them about your products/services and how you can help them, and this is where an automate sequences of emails designed to further educate and answer questions on a particular topic can be very effective at turning this initial interest into a sale.
Re-engagement for non-responding contacts: You can set up systems for contacts who have not been opening or responding to your emails – maybe an 'are you still interested' email, or an alert for a salesperson to call the prospect or review them manually.
Automatically populate known data: Improve your database by automatically adding phone numbers, email addresses, postcodes etc from LinkedIn – and save your sales team valuable admin time entering these details manually.
Categorise leads: Define leads as qualified or not based on pre-established criteria, to report on and to assess the effectiveness of your lead generation strategy in attracting the right people. You can set up automated alerts to let you or your salespeople know when contacts within your database become qualified and ready for a salesperson to contact them.
Auto enrol contacts as blog subscribers: Gain wider publicity for your blog articles among prospects.
Nurturing Existing Leads
Identify 'hot' leads in your database who are showing interest: Marketing automation software platforms have 'lead scoring', a system that assigns points to contacts in your database based on how good a fit they are for you/if they are in your target market, and the level of interest/engagement they show on your website based on pages viewed, number of website visits, responses to emails, etc. it is possible to set thresholds, and alert you or your salespeople when any contact reaches a certain threshold, letting you focus on the sales leads which are most likely to respond.
Set notifications for page visits: Set up email alerts to go to you or your salespeople when prospects visit key pages of your website, for example pricing, case studies or a key product page.
Re-engage inactive leads: Automatically identify contacts which have not opened an email or revisited your website for a while. Reach out to these prospects automatically through a custom email sequence.
Auto-enrol contacts in certain categories of blog article: Rather than subscribing people to receive all of your articles by email, you could set up leads to only receive articles on certain subjects, for example new case studies, company news, or articles on a particular subject or product.
Auto-assign leads to salespeople based on given criteria: You can automatically assign/distribute website leads to your salespeople based on set criteria (for example location or industry) or on a round-robin basis.
Identify influential prospects: identify leads in your database with high numbers of social media followers as potential influencers and set up alerts for your marketing team to reach out to them or set up an automated email to reach out directly to the prospect.
Follow up events and webinars: Send automatic follow up emails to people who have attended webinars or live events.
Send SMS/text messages: Send SMS/text messages instead of or as well as email follow ups.
Closing Live Sales Opportunities
Automated sales follow ups: Automate your follow up emails when prospects are moved to different stages of your sales process in your CRM system.
Alerts for sales opportunities which require follow up: Set up internal alerts for sales managers about opportunities or deals which haven't progressed in a certain period – for example if a prospect gets to the 'quote sent' stage and there is no activity or update for, say, two weeks.
Request appointments/meetings: Encourage leads to set up phone calls or face to face meetings with your sales team by sending an automated email which could include a calendar link allowing the prospect to book the meeting online.
Follow up quotes: Automated email sequences to follow up quotes sent at set intervals.
Reinvigorate stale opportunities Follow up sequences for deals that stall or when prospects 'go dark'.
Encourage customers to take up abandoned baskets: Ecommerce websites can automate sequences for customers who abandon their shopping cart without completing a sale.
Workflows For Existing Customers
Say thank you! Send an automated thanks email as soon as a customer makes a purchase. Sweeten the message with an exclusive discount code or voucher.
Send review requests: Review requests sent automatically at a timed interval after the successful completion of a sale or project.
Customer surveys & NPS feedback: send NPS feedback request forms and surveys to customers at timed points following an interaction with your business – a completed sale, a successfully handled customer enquiry or completion of a project.
Welcome programme to boost retention: Help new customers find their feet with a multi-part email tutorial or welcome programme.
Automate cross selling: Email sequences to prompt cross selling based on prior purchases. If customer X buys Y, then send emails about Z etc.
Upselling workflows: Encourage customers to upgrade or add additional products and services. If customers buy equipment from you, you can send automated emails encouraging them to take out a service/maintenance plan with you, for example.
Identify and respond to high-spending customers: Set rules for customers that purchase regularly or spend certain amounts. These could be internal alerts or emails – for example high spenders could be sent an automated email asking them to set up a trade account for further discounts.
Renewal reminders: Establish purchase reminders for customers who buy cyclical or subscription products – at intervals of 3, 6 or 12 months as appropriate. These reminders could go directly to the customer or they could go internally to a salesperson or manager.
Workflows to re-engage lapsed customers: Send an email 6 months after a customer has left, asking them to come back.
Send usage reports: Tailor service usage reports (e.g. for software companies you can track how many different features your customers are using) triggered at time intervals or when a customer exceeds a determined threshold.
Reminders for regular tasks: e.g. annual wiring test reminders, calibration reminders, service reminders etc.
Automated alerts and follow ups based on tickets: Using a ticketing system is a great way to log and track customer queries – it is possible to send automated alerts internally and to the customer based on these tickets – when they are set up, when they are completed/dealt with, or if they have been inactive for a period of time.
Request referrals: Generate leads by automating your referral request emails.
Automated invoices: Send automated invoices on job/project completion, with a sequence of payment reminders to encourage prompt payment.
Easy credit control: Set email triggers to remind late paying customers to settle accounts.
Reach out to unhappy customers: Set up workflows triggered by a low NPS score or survey feedback to alert a senior person to review the customer's account.
Provide loyalty incentives to happy customers: Send free gifts or promotions to make high NPS scoring customers even happier!
Build your case study portfolio: Set product usage or positive feedback criteria to trigger emails asking for case studies or testimonials.
These and many other tasks can successfully be automated by using the right marketing automation platform. To find out more about the benefits of marketing automation, have a chat with one of our advisers today by calling 01332 343281.
Image source: Pixabay