6 Marketing Tips To Help Get The Most From Trade Shows, Exhibitions & Events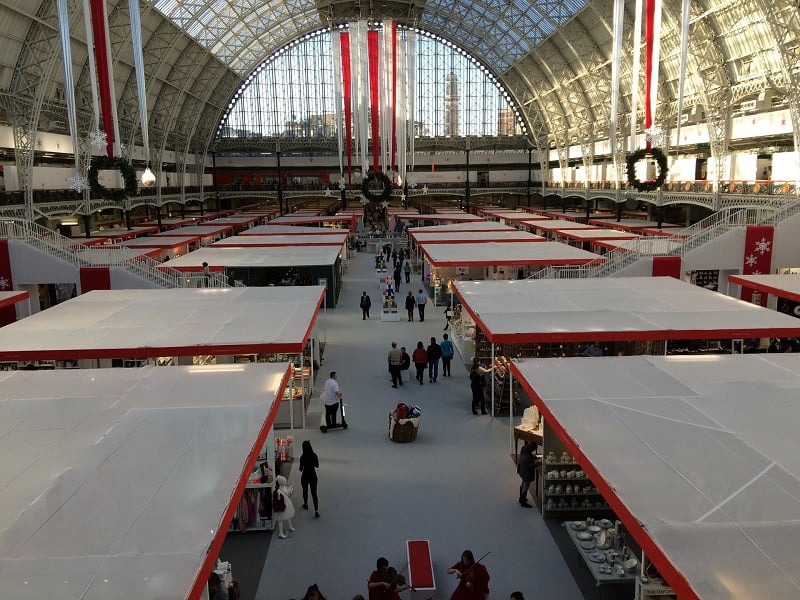 Trade shows, exhibitions and events are classic 'outbound' marketing tactics that can be extremely successful if they are the right events and they are carried out effectively. Many business owners simply send their salespeople with some brochures and business cards to man a stand, but when you are investing thousands of pounds for an event, it's vital to maximise the opportunity. Here are six ways you can ensure your next event has maximum marketing impact:

1) Promote The Event In Advance
Use all your online platforms to promote the fact that you'll be at the event. Start with a good blog post about the event, explaining what's great about it and what you'll be doing there (be sure to include your stand number so people know how to find you at the event). Then follow up with social media updates (perhaps with pictures of you setting up your exhibition stand). Be sure to share social media posts issued by the event itself, adding comments to the posts so your company is associated with the buzz surrounding the event. Use any relevant event hashtags. These can often be found on the event website or social media profiles, but if not just look and see what other attendees are using in their event posts.

2) Run A Pre-Event Email Campaign
Let your customers and prospects know you'll be at the event by email, and especially focus on prospects you know are going or who want to go. This could be a sequence of emails counting down to the event (just don't over saturate your email contacts or your communications could lose impact - two to three event reminders is sufficient). Keep reinforcing the key information you want your prospects to retain – event date and location, your stand number and what you'll be doing, e.g. project launch, demonstration, seminar etc.

3) Add Leads Directly To Your CRM
At the event itself you'll be busy, so it's tempting to just write people's contact numbers down or collect business cards and worry about it later. This is inefficient and misses potential marketing opportunities. Business cards and scraps of paper are easy to lose and it is also common to mismatch names and phone numbers. HubSpot has a free business card scanner in their mobile app, so if you are using their CRM system you can use this to add leads directly to your database.
If you have brochures, free guides or whitepapers on your website you could also collect contact details by asking stand visitors to sign up on the day using an iPad to receive one or more of these resources. The prospects can then be entered into an automated follow-up email sequence.

4) Broadcast Live From The Event On Social Media
Use the event as an opportunity to stream live video, take photos and share real-time updates on social media. Twitter is a great platform for short, snappy updates throughout the day, and Facebook Live is a very good live video streaming service. If you're live-streaming a demonstration or conference speech, advertise this in advance on social media to build up an audience.
Trade shows aren't just about you, so share interesting material from other exhibitors – especially if they are customers, prospects or suppliers of yours! Prospects will appreciate the broad interest you take in the event itself. Again, use event hashtags whenever you can.

5) Follow Up Leads Promptly
To take advantage of trade show leads you need to strike while the iron is still hot. A common mistake businesses make is to not follow up leads for days or weeks after the event has finished, by which time momentum is lost. Have a follow up email system in place for all leads you get at the event, before the event starts. You can send your first automated email as soon as people sign up, or before they've even got home. Follow this up with a chain of personalised communications.

6) Share Thoughts & Insights After The Event
Put pen to paper with a follow-up blog article sharing your thoughts, learnings and insights from the event. This is best published one to three weeks after the event finishes, and can be posted on your blog, emailed to prospects gathered at the event, and shared on social media. Remember to thank everyone who visited your exhibition, and the event organisers themselves. If you're already planning on taking part again next year, take this opportunity to prompt people in advance.

Getting The Best ROI From Events
Trade shows are expensive, time-consuming, hard work and exhilarating. You can come home with an impressive ROI or lose a lot of money – depending on how you take advantage of the marketing opportunities offered by the event. Integrating your trade show strategy with inbound marketing helps maximise the lead generation opportunities and keeps the momentum going for you to reach out to new customers.
Image source: Pixabay