7 Ideas For A Great Website Homepage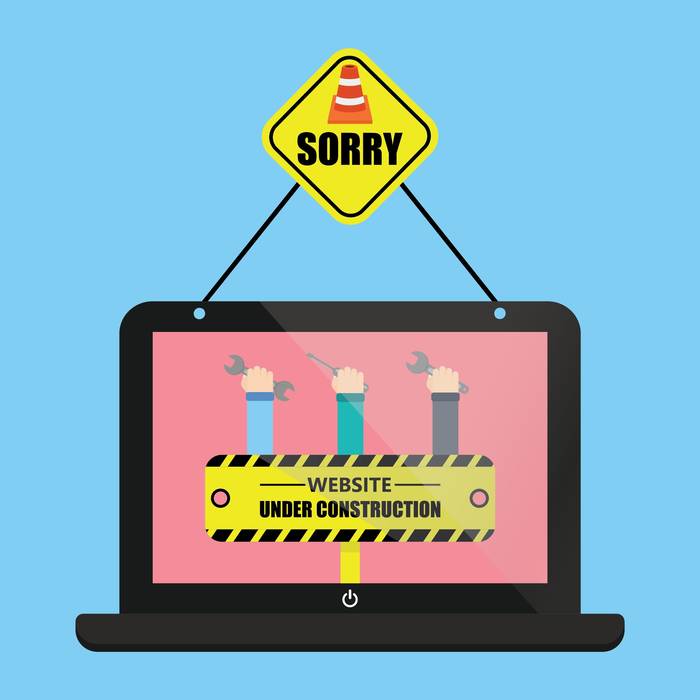 Your website homepage is frequently the first point of contact a potential lead will have with your business. They may be searching for what you offer on Google, or they may be seeking more information after hearing your name or seeing an advert.
Your homepage gives you the chance to make a good first impression on prospects, and you only get one chance to do so. It is, therefore, helpful to look at your homepage as the equivalent of a CV for job seekers. You should use it to advertise your services and demonstrate your competence in a clear and concise way.
These are the seven elements we feel are most important when building a new website or refreshing your homepage:
1) Clear, Concise, Written Content
The best means of providing information to your website visitors is the written word. Any homepage design should include sufficient space for written content.
How Much Should You Include?
A website visitor won't want to read an essay on your homepage. You can use your blog to go into details. However, your content does need to be detailed enough to cover all your relevant products and services, and direct interested visitors to other parts of your site. Visitors normally scan web pages for pertinent information, so structure your content in short paragraphs so prospects can quickly pick out what they need.
Also, from an SEO perspective, a page should have at least 300 words of content for Google to give it a good authority rating in the search positions.
What Should You Include?
Firstly, there should be an overview of your services. Give a summary of your offering but don't go into too many details. Each service should have its own web page that is linked to and from your homepage. If you have dozens of different services, only talk about the top level services on your homepage. For instance, if you are an advertising agency, include a section on your homepage about digital advertising, but don't go into an in-depth discussion on Google AdWords, LinkedIn adverts, remarketing etc.
It's Not You, It's Me.
Remember that a visitor is far less interested in you and more in what you can do for them. Save your biography and company profile for the 'About' page. In your homepage content you should focus on your value proposition; i.e. how you specifically solve a business's problems and help them make more money.
You can give your content some weight by including two or three customer testimonials on your homepage. These should be small and unobtrusive, but should relate directly to your value proposition and encourage visitors to get in touch. If you play your cards right with your homepage content, your visitor will be thirsty for more information. Make it easy for them to find out more by including highlights from your most recent blog posts. These will normally feature an image from the blog post, their title, an excerpt and a click through link.
2) Calls To Action (CTA)
Your homepage should include at least one call to action although the most successful homepages usually have more. In fact, the whole purpose of your homepage should be to generate leads. Therefore, include written CTAs in your content, as well as image-based CTAs elsewhere on the page.
3) Prominent Contact Information
CTAs are great, so long as the visitor is given the means to get in touch. There is nothing more frustrating than having to dig through a website for ages to find the contact details you need. Your homepage isn't the place to list all the phone numbers for your different departments. You can do this on your 'Contact' page. What you should have on the homepage is a simple and highly visible contact form that visitors can use to sign up to your newsletter or send queries.
You can also list a general enquiries phone number on the masthead of your page. Details like business address and general enquiries email address can be provided at the bottom of the page. Make sure you give a clear link to your contact page for visitors who want to get in touch with a specific person or department.
Social Media: You should also include link buttons to all your main social media accounts. If you use lots of social media platforms, restrict your home page links to the most important ones. This is usually Facebook, LinkedIn and Twitter, as well as YouTube if you use video marketing.
4) A Signup Incentive
Nothing encourages visitors to sign up to your marketing program more effectively than a free gift. A popular way of encouraging signups is to offer some kind of incentive on your homepage. This can be a time-based special offer, or maybe an eBook that can be downloaded when they sign up.
5) An Intuitive UI
To make a good first impression on your visitors, it is crucial that your homepage offers a positive user experience. So your designer should create your homepage with a user interface (UI) that is intuitive, uncluttered and easy to use. There are four elements to this:
Responsive Layout: Your homepage should be coded in such a way that it responds to the visitor's viewing device. This means it will look differently on a desktop PC then it would do on an iPhone. The idea is to make the website user-friendly and easy to navigate on any screen size.
Easy Navigation: Your navigation bar should be organised so that a first-time visitor can find the information they need within seconds of arriving on your homepage. All your top level services should be included in your main navigation, with a drop-down menu linking to all your subpages. Make sure your most important services are linked to first. It isn't necessary to link to all your landing pages from your homepage, as you might have hundreds of these. Just concentrate on your core web pages.
Colour Scheme: Use complementary colours that are easy on the eye. Don't crowd your homepage with adverts, clashing colours or flashing images. With your written content, bear in mind that some text/background combinations are easier to read than others. For body text, choose grey or black text on a white or off-white background. Some combinations, such as white text on a black background, are notoriously difficult to read and should be avoided on the homepage.
Images: Include high quality, original images that are optimised for the web. There is nothing more unattractive on a homepage than a super-heavy image that fails to load or that slows down the whole website. Keep your image files as small as possible so that they display well on all devices.
6) Promotional Video
Some visitors may not have time to read through your homepage content, but they may like to watch a video. It is worth investing in a short (less than 60 seconds) introductory video that explains your business and the services you offer. You don't have to host this video on your website itself, if you have a YouTube channel, you can create a home page link that gives visitors access to all your marketing videos.
7) Accreditations, Partnerships And Awards
If you are a member of a professional organisation or have important industry accreditations, feel free to include a discreet visual link on your homepage. You can also include award images, so long as they are recent (within five years) and are relevant to your current services.
Keep It Fresh
Just like a CV, it is important to keep your homepage up-to-date and relevant. It is beneficial to review your content and consider a refresh of your homepage every couple of years. To chat about your options, please get in touch with one of our team and we can talk about how to optimise your homepage from a marketing perspective.