9 Vital Elements Every Homepage Should Have To Ensure They Generate AND Keep Customers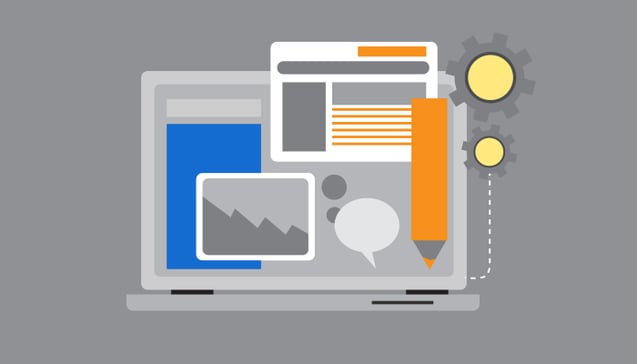 We have all been there, about to walk into a job interview to hopefully show the interviewer that we are right for the role.
We get fresh haircuts and wear our smartest attire. To cut a long story short, what we aim to do is make the best initial impression conceivable.
With this being said, try to image your website in the same way. Each time a fresh person discovers your website homepage, your company goes through a "job interview" of sorts. Prospects are reviewing what they see in detail, concluding an opinion of you, and deciding if you're worth getting to know further, and ultimately undertake business with.
Is your homepage going to get the job?
In this article, we'll share 9 vital elements every homepage should have to get the job.
What precisely do you need to incorporate on your homepage? This can differ from industry to industry, but there are a number of must-have parts that every website homepage needs to have in order to be a success and an asset to your business.
1) A Clear Value Proposition
This first point seems obvious, but surprisingly many businesses get it wrong. It's simple, inform your visitors exactly what you do with a clear, easy-to-find value proposition on the homepage above the fold.
If prospects don't instantly have an understanding of what your company does, who your company serves and how it does it best, then they will quickly leave to find your competitors website. Set the tone early with a brief and to the point value proposition.
2) Clear and simple navigation
Navigation menus on your website should be easy to understand and use for a first-time visitor. The aim is to have someone navigate your website with ease and enjoy the experience of viewing all your website has to offer.
It should also echo your customer's characteristics by getting the pages they visit most often to pole position in the navigation. For example, if your product page has the most traffic and low bounce rate, make it easily accessible through your navigation.
3) Social Media links
Social media is now a major marketing tool. That's clear. You want people to follow and engage with your business using social media.
So it's obvious to say that placing social media icons on your homepage is key to making a strong first impression. On your homepage place social media buttons in your header to show the buttons above the fold, plus add the social media icons to your footer. This is an expected place by many people to find social media links.
Growing your social following, helps expand the number of people potentially viewing your content and they are going to see your business as a market leader.
4) Video
Having a quick introductory video on your homepage that shows what your business does, shows your office, and/or introduces your team is one of the easiest and most efficient ways of engaging a prospect.
Attempt to keep your videos short, (less than 3 minutes) so that you do not drop your visitor's focus. The best videos briefly show the business and service and aren't as long and detailed as Lawrence of Arabia!
5) Contact Info
How many times have you been on a website and struggled to find a simple phone number?
Don't do this to you customers.
Your hard earned new visitors should be able to contact your company very, very easily from your homepage. Normally found in the header and footer of your homepage, your contact details should include a mailing address, email address, and phone number. This will allow your prospects and potential sales prospects to reach you easily.
Having this information readily available makes it clear that this is the homepage of a legitimate business and offers comfort by letting people know they can reach someone if they need to.
6) Client Testimonials
Studies show that 79% of customers value online reviews and testimonials as personal endorsements from their friends or peers. If your business has positive reviews on Google, TripAdvisor or other review programs, then make sure that you display these on your homepage so your customers can see them. After all you worked hard to earn these, don't lock them away.
Testimonials build confidence and instils belief in your business therefore more people choosing you.
7) Images
Using real photos of your team and office on your homepage shows a realistic picture of what people can look forward to when working with you, while high-quality images show professionalism and attention to detail, real images mean more to people. Ensure that your images are high resolution, poor quality images are a sure fire way to increase bounce rate on your website.
8) Awards, Certifications, or Associations
If you recently won any awards, I'm sure you have added them to your building reception to greet customers. Well do the same with your homepage, add your awards and accreditations to the website.
Industry recognition builds credibility, shows quality of your work, and reinforces that your company is an expert in your market.
9) Clear Call-to-Actions
When potential customers and current customers arrive on your homepage, or any page for that matter, a clear next action should be obvious to them. This is achieved using 'calls to action' on your website. This rewards people with fresh quality content and offers in return for a small amount of information. This will give your sales team valuable fresh leads that are warm to your business. What can be better than that for a sales executive? Find out more information about call to actions with this great article - Four Tips for Developing Effective Call to Action Buttons.
By following the 9 areas mentioned above, you can be sure that your website's homepage will be a valuable asset to your company.