How LinkedIn Can Help You Reach Your Target Audience & Bring In Your Ideal Customers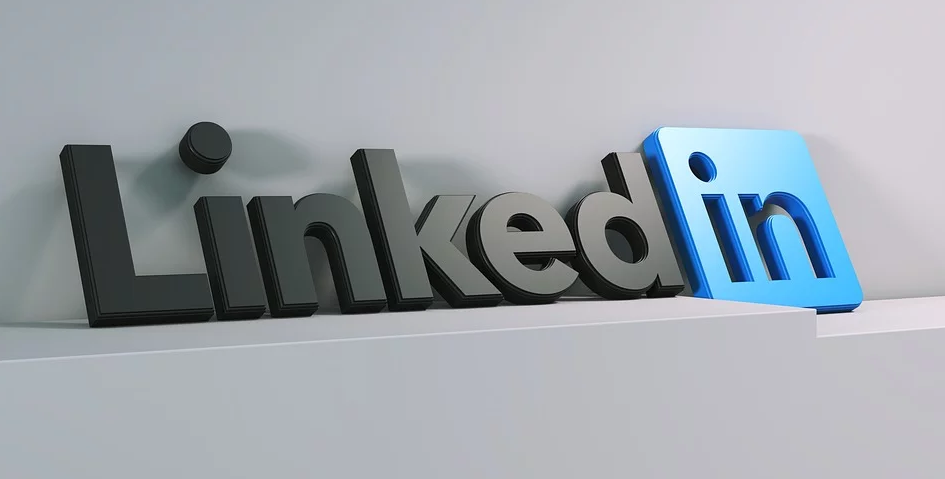 LinkedIn is a fantastic, business-focused social network, and all companies – of any size and in any sector – should be taking it seriously. Unlike the other big social media platforms, LinkedIn was set up purely for business networking. LinkedIn users are therefore more receptive to marketing messages and the potential for connecting with new suppliers. There is also less generic, or non-business related content to contend with. It is, therefore, an excellent place to reach out to your target customers and start bringing in leads. Here's how you can get your brand out there on LinkedIn and start building a really strong online presence.

1) Set Up & Personalise Your Company Page
We have written a full article elsewhere on this blog about how to set up a LinkedIn profile and company page, so we won't repeat ourselves here. It is worth repeating, however, the importance of personalisation and brand identity when optimising your LinkedIn page for lead generation. Make sure you tailor your page with banner images, an up-to-date company biography, core messages and branding, so that it's visually clear what your company does.

2) Use Direct Sponsored Content
LinkedIn offers a range of paid advertising features, one of the most interesting being Direct Sponsored Content. Direct Sponsored Content allows you to run different versions of the same advert for multiple buyer personas. This is extremely useful for businesses that target different types of customer, and also allows you to compare the performance of your content with different target groups.
LinkedIn's targeting tools allow you to create precise audiences for your content. Drill down your target audience in terms of:
Location
Company (search by name, industry and company size)
Job title (search by exact title, function or seniority)
Skills (the experience that LinkedIn users advertise on their profiles)
You can find out more about JDR's LinkedIn advertising services here.

3) Optimise Your LinkedIn Page & Profile For Organic Lead Generation
Organic lead generation – i.e. encouraging leads to come to you – is ultimately more cost-effective than paid advertising. To do this, you have to create a strong brand presence that sets you apart from other, similar competitors. 2019 has been a good year for LinkedIn, with members sharing and engaging with almost twice the amount of content they were this time last year. This points to a committed user base with an active desire to engage in branded marketing material. Seize the opportunity.
Optimise your LinkedIn company page to make it easy to read, and ensure all your core services, products, and USPs are listed.
Share your blog posts, infographics, and videos with your LinkedIn followers, encouraging users to move outside the platform to visit your website.
Include relevant internal company links in all your LinkedIn content – this has been shown to improve engagement by up to 45%.
Use #hashtags and @mentions to engage with trends and initiate conversations with specific users.
Ensure your whole team have up-to-date LinkedIn profiles that link to your business and encourage them to share your content with their network.

4) Use LinkedIn To Make Inbound Sales
It's not wise to mention the 'S-word' on social media, and LinkedIn is no exception. People that try to use the platform as an outbound sales tool quickly alienate their followers. However, this doesn't mean that LinkedIn isn't a really good tool for inbound sales.
Use LinkedIn to research target businesses and search for warm prospects. LinkedIn company pages include lots of valuable information, and are a good way of identifying decision-makers within your target companies. By connecting with these individuals, you may get an idea of the difficulties they face in their role, and how your products and services could help. People use LinkedIn to do business, so take every opportunity to connect with relevant contacts. Once your base of connections grows, you will find links with other valuable prospects that may prove fruitful for inbound sales.

5) Use LinkedIn To Support Your Digital Marketing Strategy
LinkedIn is one of the best places on the Internet to share B2B marketing material. With 673+ million registered users and thousands of groups and forums representing every sector in the global economy, LinkedIn provides a unique opportunity for you to establish yourself as a leading authority in your niche. Create unique content for your LinkedIn users, share company material, contribute to debates, join groups and set up your own. Engage in whatever way you can.

Get Networking
To make LinkedIn start working for you, it helps to have an experienced partner by your side to help optimise your profile and capitalise on the leads it brings. At JDR, we recognise the value of social media marketing and use a variety of platforms and strategies to deliver positive results for our customers including LinkedIn advertising. To find out how best to use LinkedIn within a structured marketing strategy, give us a call on 01332 343281.
Image source: Pixabay