5 Tips To Making Social Media Marketing Easy!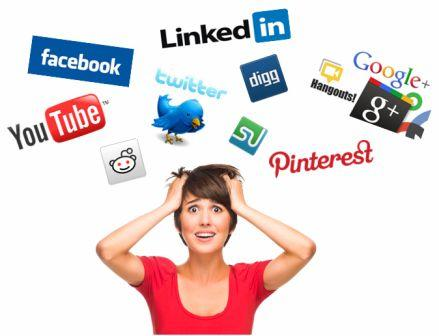 The truth is that social media marketing can often feel overwhelming for business owners. Things change all the time, especially on social media platforms such as Facebook, who make so many updates it's a challenge for even expert social media marketers such as myself to keep up! With this in mind It's no wonder that so many business owners can sometimes feel that no matter what they do, and how good a strategy they put in place they just can't keep on top of things. Many find themselves overwhelmed and can even give up on social media marketing all together because they feel they just can't find the time for it!
In this article I provide you with 5 tips to help you keep on top of your social media marketing, so that it doesn't feel like such a chore!
1. Use A Content Scheduler
You need something in place that will show you and your team what you are doing each week or each month, so that everyone is on the same page and feels organised. You need to pick a scheduler that will suit your needs best. (There are several great schedulers available, such as HubSpot and Hootsuite to learn more about HubSpot click here - http://blog.jdrgroup.co.uk/digital-prosperity-blog/topic/hubspot). Then decide what you are going to be posting, which of your social media platforms you will be posting it on, and when! You also need to determine who is going to be responsible for producing the content for your social media accounts and scheduling it. Will it be you? or a member of your team? Once you have decided upon this, set aside time each week to ensure the content is entered onto the scheduler. When the content has been scheduled make sure everyone within the team is aware of it, so they know what content is going to be going out.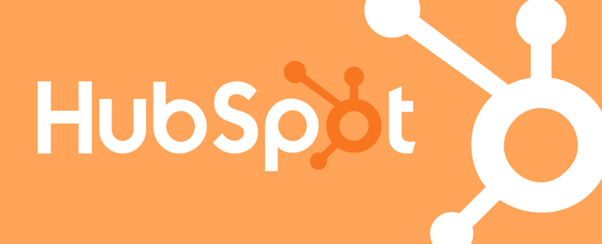 2. Simplify Things
If your social media marketing is overwhelming you this is a HUGE sign that something is going wrong, and you need to change the way you are working! If your blog posts are becoming hard work this may mean that maybe you are writing too much content within one blog post. To help simplify things maybe you could split this content into two blog posts. Blog posts do not need to be long in order to be engaging! Just look at Twitter, it's one of the most popular social media sites available yet it only allows you to use 140 characters per post. A shining example that more often than not it is quality not quantity that counts when it comes to social media content. Believe it or not, you can get a lot across in just a few characters!
When it comes to saving time on content creation and making things easier for yourself and your team, repurposing content is a great time saving option, as is content curation. So remember when it comes to social media posts and blog posts you don't need to use a huge amount of words, and spend hours and hours on each post. Simplify things and produce content in a way that makes your life easier, whilst still attracting the attention of your followers/potential followers. Learn more about how to get the best from your Social Media Marketing Plan - 3 Goals You Should Include In Your Social Media Marketing Plan For 2016.
3. Know Your Stats
When it comes to social media marketing you really need to know your stats! One of the most important factors to understand is your engagement rates! Which of your social media posts are your followers actually interacting with? Which posts are getting views, clicks, comments or likes? Which of your videos get watched the most? This will help you to understand what's working well for you and what isn't working quite as well for you! Once you are aware of this information you can do more of what works for your businesses social media accounts and less of what doesn't!
Don't bother putting yourself under pressure to constantly find new methods each week. If you have a social media marketing strategy in place that works and you can see you are getting decent engagement rates, go with it! If it isn't broken don't try fix it! Obviously you will still need to review things on a regular basis to ensure your engagement rates remain good, but this can be reviewed on a monthly basis rather than putting pressure on yourself week by week.
When it comes to reviewing your stats concentrate on reviewing the traffic sources that really matter! Another key thing you should understand is where your websites traffic is coming from. For example, when it comes to sending traffic to your website, does your Facebook Page perform better than your Twitter account? So many of the business owners that I have spoken to, when asked the question 'which of your social media platforms provides you with the most website traffic?', have had no idea of the answer. In fact some of them had little or no understanding of where their traffic was coming from. Because of this they had no idea which of their social media channels were working best for them. It's important to know which of your social media channels perform best as far as leads and engagement rates are concerned, so that you can make sure you are nurturing the channels that work best for you.
HubSpot has one of the best reporting systems I have ever used for social media - JDR Group are a certified HubSpot Partner so you can click her to find out more about our HubSpot Agency services.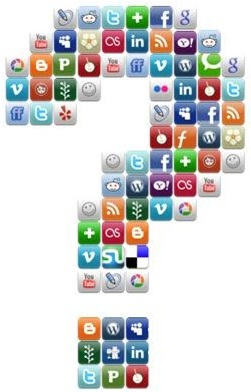 For more information on Social Media in business, Listen to the JDR Podcast:
4. Look For Advocates Within Your Business
Look for advocates within your business. If you have several people in your team that love Facebook or Twitter or perhaps enjoy editing images, or blogging etc… Take advantage of this and get these people involved in helping you, by nurturing your businesses social media. They don't have to be in the marketing department, if they have a passion for a certain social media platform it really doesn't matter which department they are from, their input and knowledge could still be of value to your social media marketing. These advocates could provide you with valuable suggestions and new ideas. When you are putting a social media strategy together these are the people within your team that it would be useful to include, their help and opinions could be invaluable to you.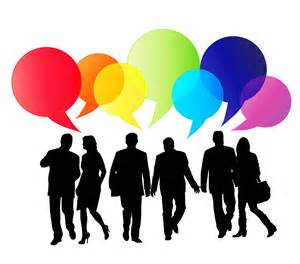 5. Focus
Rather than trying to focus on lots of strategies at one time, try refining your focus for one month at a time. So pick one social media platform to focus on for that month, then sit down put your strategy together and think about how you can improve that particular social media platform. (Obviously still nurture your other platforms and continue to post on them.) The following month switch to another social media account and put your main focus into that and do the same thing.
Make sure that you are producing content that works for that particular social media platform and work out what is working and what isn't, for example a strategy that works on Facebook might not do so well on Twitter. The reason I recommend you give this method a try is that, I find, if you are diluting your efforts across all of your social media sites, you will struggle to find the time to sit and review things and plan what you want to do for each of your social media networks.
If you spend time putting focus on a particular site at a time, you are able to execute an excellent social media strategy for each of your social media networks, one at a time (whilst still nurturing the others). Many of my clients spend time doing this for up to 6 months and it really does help them to gain a deeper understanding of each of their social media platforms.
I hope you find these social media marketing tips useful and that you are able to implement them into your businesses' social media marketing strategy. Please feel free to ask any questions, or share your thoughts regarding this article by commenting below. If you do decide to implement the tips I have outlined above, I would love to know how you get on!