A Guide To Social Media For Business To Business Marketing in 2016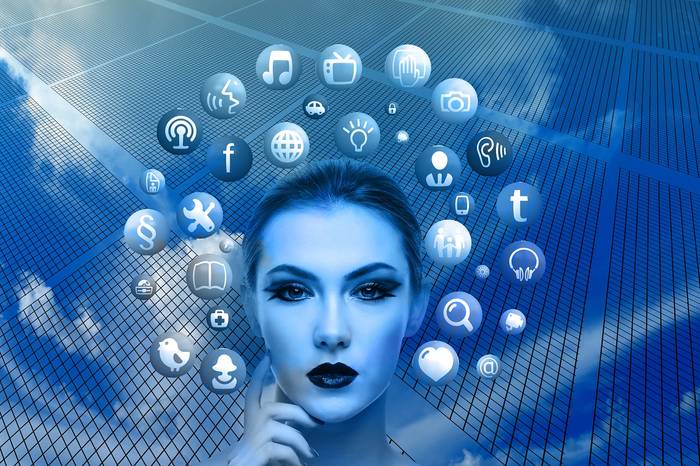 2016 has seen some important changes in the way that B2B companies approach social media marketing. Social media has been used as an effective marketing tool for B2C companies for many years - especially among e-commerce businesses – but until recently it was hard to put a finger on distinct B2B methods that yielded results with a more professional audience.
As we approach the final third of a hectic and eventful year in the world of marketing; and look forward to helping businesses capitalise on the run up to Christmas, it is time for a brief overview of what the current trends are for B2B social media marketing.
What Works On Social Media?
Social media marketing falls under the broad category of Content Marketing. Success depends on sharing content with a (hopefully) receptive audience, getting them to share it in turn with their network, and encouraging a good click through rate to your website – and in some cases generating direct leads through company social media pages. Social media marketing also ties in with SEO, as Facebook, Twitter and LinkedIn content is now indexed by Google, but this is not its primary purpose.
For content to be successful on social media it should be:
1) Easy to share

2) Relevant to your target audience

3) Clearly linked to your business
For the last few years, therefore, social media marketing content has all been about blogging. For a B2C business, there are clear reasons for this. A blog is a perfect way to share a product review or a new launch, or to generate buzz around a brand. B2B businesses have largely followed their lead.
Recently, social media content has supplemented its dependence on blogs with a proliferation of videos and 'memes' – essentially images or photos with a superimposed slogan. User-generated content is also popular. Again, this tends to favour B2C companies, as it encourages customers to share their own pictures posing with cars, branded T-shirts and so on.
Types Of Content
Maybe because of the increased number of businesses using Twitter and Facebook, as well as a resurgence of LinkedIn popularity, 2016 has seen a specifically B2B focused content strategy arising on social media. While B2B companies should still be using blogs and videos and promoting these on social media, you should also take advantage of marketing the following kinds of content:
Ebooks
EBooks have become hugely popular among B2B businesses in 2016, and it is easy to see why. They offer targeted, issue-specific content that users can download and read at their leisure, rather than having to spend ages scrolling through a blog. They offer more content and cover topics in far greater depth than articles, while still being short enough to read or scan in one sitting.
A lot of businesses now use eBooks as incentives on their website to encourage visitors to sign up for their mailing list. Many of our customers have been using this strategy with great success over the past year. You can use your social media accounts on Facebook, Twitter and LinkedIn to widely advertise your eBook, raising awareness of your new content and generating increased traffic to your website. EBooks are easy to publish but still carry a lot of the gravitas of traditional printed books, so they go a long way to boosting your social authority and expertise within your industry.
Infographics
Infographics are a simple and easy way of explaining products and services through a combination of words and visual imagery. While your social media followers may not always have time to read a blog or eBook, they can digest a snappy infographic in less than a minute. This easy-access content is brilliant for encouraging social media shares.
Case Studies
Case studies are good options for social media marketing as they are usually quite short and offer the lure of a reciprocal promotion. If you work with a customer to produce a case study, and then share it through social media, it is likely that the customer will also promote the content to their network as it reflects well on their business. Case studies may be seen as a bit dry by B2C social media marketing standards, but for B2B businesses they are an extremely valuable way of building brand reputation and encouraging sales leads through social media.
Social Media Platforms
There has been a proliferation of new social media channels that marketers are busy getting involved with. Snapchat, Instagram and Pinterest, among others, are all now being used successfully to reach new audiences. However, while there are some B2B applications for these new platforms, this mostly applies to B2C businesses.
For B2B social media marketing, efforts have become increasingly consolidated on the big three platforms: Facebook, Twitter and LinkedIn.
LinkedIn, in particular has seen something of a rebirth in 2015/16. It has gone from being a great idea that never really lived out its promise in the real world, to being the supercharged, high-value, business networking community we always knew it had the potential to be. The renewal of LinkedIn has directly fuelled the increased popularity of the new forms of content we mentioned above. It is the absolute cornerstone of any B2B marketing strategy that all businesses should be taking seriously.
Social media marketing is changing fast as a field. We expect to see further developments in the remainder of 2016 and moving on to next year. For sound advice about how to make the most of the social media platforms for your marketing, give one of our specialists a call for a no obligation discussion today.