7 Mistakes To Avoid When Launching A New B2B Website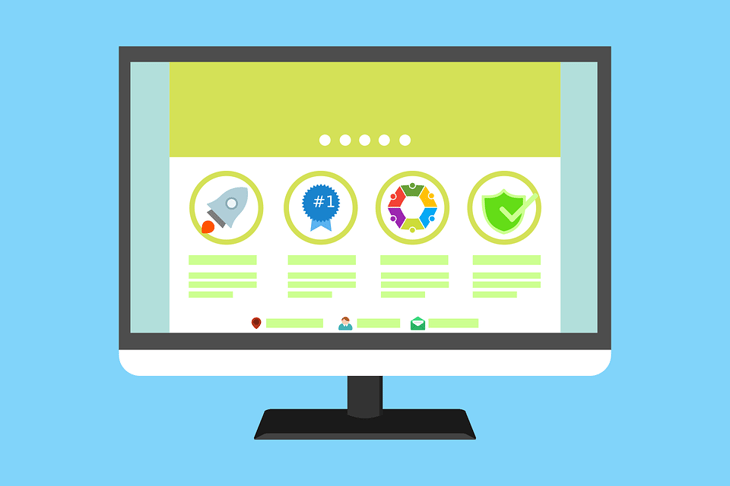 Websites, like anything, get outdated. Due to this, it is a good idea to refresh them and have a complete redesign every few years. This ensures your potential clients aren't going to get bored of seeing the same sort of things over and over again. A lot of businesses don't do anything until their competitors do.
This is the wrong way to go about things. It is far better to be proactive than reactive. If you're being proactive and thinking of launching a new website you don't want it to impact your business in a negative way. However, if you don't double check the details before launching a new website, it could cost you dearly! It could result in lost rankings, frustrated customers and loss of sales, directly affecting your bottom line! Is this what you want? Continue reading to discover the 7 mistakes you must avoid when launching a new website...
1) Not Testing Your Website Forms
Not testing the contact forms on a new website is a mistake many business owners have made. It is essential that before the new website launches or as soon as it goes live that you check every single contact form on your website. You need to make sure the form submissions are coming through to the email address that they should be. You also need to make sure there are no issues when submitting the forms on the front end of the website. If you don't test your forms before launching your website and they are broken then you could potentially lose out on enquiries and customers! Forms are simple enough to test from the front end and you don't need a web developer to be able to do it. Just simply fill each form out as a test and make sure you get the submissions. If there are any issues with the forms you will need to speak with your website company or developer to fix the issues for you.
2) Not Copying Over Your Old Meta Data
Building rankings in Google as you will probably know is by no means a simple task. It takes a lot of time and effort and needs to be done right. If you have already achieved some good organic Google rankings for your website that are driving valuable traffic to your website do you really want to put these in jeopardy? The answer should be a resounding NO. To ensure your rankings are affected as little as possible you need to copy over all of your existing meta data from your old website before launching your new one. This includes: title tags, meta descriptions, H1 tags and alt text. The more you can copy over the better. However, even though this is copied over to the new website, you may lose some rankings for a short period of time due to Google indexing a large amount of changes. These should come back though if everything has been done correctly.
3) Forgetting About Redirects
When launching a new website there are many business owners that completely ignore redirects and don't even know what they are! A 301 redirect basically redirects you from one URL to another. Before launching a new website you must map out all your old website URLs and match them to your new ones for redirecting. You can then pass the information to your website hosts to implement. This should all be arranged before the website goes live. The implications of not implementing these redirects could mean your potential customers are going to old broken links that don't go anywhere, resulting in a potential loss of business. As well as this, redirects pass on any links you have already built up as part of SEO, without them your current organic rankings would, most likely, see a significant drop. Again, this could result in lost traffic, less enquiries and ultimately less profit.
4) Not Checking Links
This is another huge mistake people make before a new website goes live. You need to do a thorough check on all your website pages and click on any internal and external links that are in place. Make sure they actually go to the right pages and that that they are not broken. Broken links will impact your on site optimisation as well as your end user experience. The goal of launching a new website is to improve your user experience not frustrate your website visitors. If you do find any broken links during your checks then make sure they are removed or changed so they go to the correct place.
5) Not Resizing Images
Have you ever experienced a really slow website? How long do you stay on it for? Probably 2 or 3 seconds, max! Is this the kind of experience you want your potential customers to have? Well, if you don't resize your website images your site speed could be greatly affected. I would recommend that any image uploaded to your new website is less than 100kb so that the affect this has on your website speed is reduced. If there are images on your site that are over this size, especially any that are considerably over, make sure they are resized by your website company before the new website is launched. It is also worth asking them what other measures they have taken to ensure the website loads quickly. You can always keep an eye on your website load speed after it has launched by checking it in Google's free tool - https://developers.google.com/speed/pagespeed/insights/
6) Not Checking The Website On Different Devices
If you are having a new website built in this day and age then it should be mobile responsive. If it isn't then it needs to be. However, you still need to double check every page across a range of devices, including iPhones, androids, tablets, PC's and Macs. If you don't then there could be some display issues on a certain device that you aren't aware of. For example, an image on a certain page may not respond on a mobile, causing the page to stretch. This could cause visitors on these devices to potentially become frustrated and leave your website early. If there are any issues you find then a website developer will need to fix these.
7) Not Checking The Website On Different Browsers
Again, this is very similar to the above point. Not checking your new website in different browsers could prove to be disastrous. All the internet browsers display things differently so one page in Firefox may look slightly different to the same page in Google Chrome. This should not happen and if it does then there are issues with the website coding somewhere that will need to be resolved before the website goes live. Always check your website in the main internet browsers, including Internet Explorer, Mozilla Firefox, Google Chrome and Safari.
Conclusion
If you take all of the above into account and use some common sense then the launch of your new B2B website should go smoothly and you should avoid making these mistakes. If you have any queries about website design or how your website is working for you then call one of our experts today on 01332 343281 and we'll be more than happy to help.