Avoid Website Failure By Testing These 5 Key Elements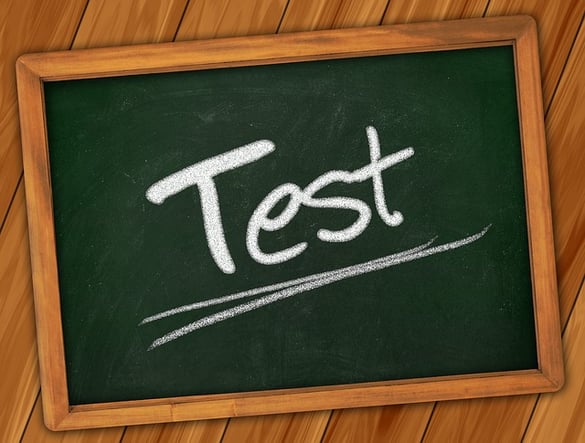 No matter the size of your company or the services you provide my guess is you are in business to make a profit. The way to increasing profit is to increase your turnover and decrees your expenses! Easier said than done you might say? Well let's have a look at how you would go about increasing your revenue. 1. Get your current customers to spend more with you and 2. Attract new spending customers to your business.
In this article we will explore the latter a bit more detail…
One clear fact which stands out, no matter what market you are in is that buyers have changed their methods of purchasing. 94% of B2B buyers are doing their own research online, before making purchasing decisions. A key to increasing revenue in a small to medium sized business is your website and overall online presence. This is where prospects gain their first impression of your company. The internet permits small & medium sized companies to compete with much larger rivals — and win!
A well-designed and up to date website can do the following:
Develop customer experience and retention
Boost customer procurement
Create a platform to launch new products cheaply
Increase staff
Gain new sales leads
Measure the value of certain marketing efforts
A survey revealed that email, social media and a company website were the top marketing tools used by small marketing departments to generate leads. In most cases, social media and email are used to generate leads to the company website. Once there, it should then be the job of the website to get the lead then to make a decision on what to do next. Fill out a form, pick up the phone or make a purchase. The trouble is most websites do not do this. It is fair to say that the majority of websites we come across have not been built with the purpose of conversion in mind. So as a result many companies are still disappointed by the number of leads their websites are generating.
Let's have a look at some key website factors:
Design Options
A clean, sharp site that is easy to navigate is going to move more leads into buyers. A modern website needs to focus on simple and quick information.
JDR have written lots more articles on website design. To find out more CLICK HERE.
Make It Mobile
This point is one that raised and raised again. But it keeps getting mentioned because many businesses still don't have a mobile friendly website. It's estimated 57% of users are now "multi-screening" or accessing sites on both their desktop and mobile devices today. A website that is not mobile optimised is not user friendly and your visitors will be immediately put off when trying to access your website from their mobile devices.
Trust Generates Leads
A website can nurture relationships with prospects, but only if the prospect senses the site is secure and the information on the website is reliable. Use absorbing language to tell customers exactly what the company offers and how it does this better than the competition in the market. Let them know the benefits to them. The chances are a first time visitor has come to your site for information on how to resolve a challenge that may be facing. So tell them how you resolve that challenge. The fact that you may have been around since 1923 may be interesting but it will not be the answer that they are potentially looking for. Make sure you are using language on your website that resonates with your buyer persona so that they feel an instant connection to your company when browsing your site. Reviews are another big trust factor when it comes to buyers doing research. If you have business reviews or testimonials these should be clearly displayed on your site where possible.
Lead Acquisition
Once a new lead has arrived on your website, how can you capture their information? Does your website have forms, chat dialogue tools and click-to-call functionality with tracking? Are these tools set up to be useful in capturing leads?
Forms should not be confusing or overly cluttered, this will easily put off prospects. It's important with forms on a website to take care with design. Make sure that the forms look nice and welcoming to attract more prospects to the form. Don't forget to ask the right questions to help qualify leads for your sales team to convert.
CTA's That Encourage Action
Your website needs to work for you, it can't be something that you just have for the sake of it. So how do you get your website to work for you? Simple, encourage prospects to take action. The website should contain clear and persistent calls-to-action that guide users to an offer or form to gain something in return. Design alternate versions of the calls to action so you can have the ability to split test them to find out which one converts more. Install tracking code to measure the engagement with calls-to-action in order to measure their usefulness.
This is when the small business website will begin to do its best work — just remember to keep giving your website its appraisal. It's important to keep testing and updating to keep the website working for you and generating leads.