5 Questions To Ask Before Choosing A Google Ads Management Company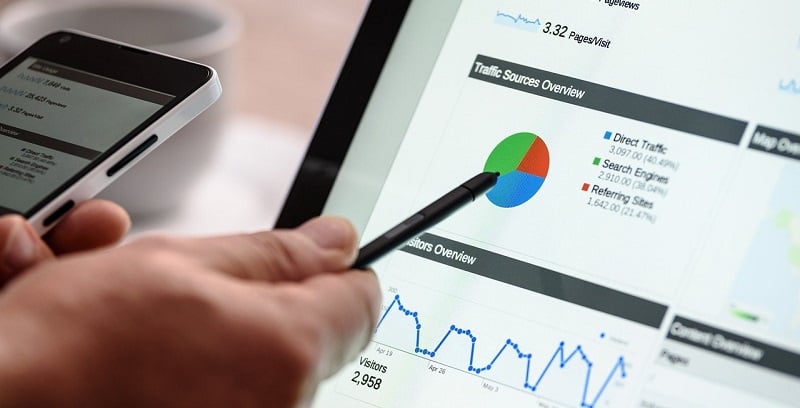 Google Ads (or Google AdWords, as it was previously known) is the famous search engine company's pay-per-click (PPC) advertising platform. It is a highly effective marketing tool, but it's crucial to understand how to use it. Many companies outsource their Google Ads campaigns to specialist agencies. So, why might you want to do this and how can you select a capable management company?

The Benefits Of Using Google Ads
You can use Google Ads to create targeted adverts which will show up within the 'paid ad' section of Google's search engine results pages (SERPs) when people search for relevant terms. You can also use your Google Ads account to launch advertising campaigns on Google Display Network websites, such as YouTube and Gmail.
Using Google Ads can help you to:
Stay ahead of your competitors
What's more, you can stipulate how much you want to spend on a daily basis, so you can keep your costs under control. You'll only pay when people click on your advert, or when it has been shown a set number of times.

Managing Your Google Ads Campaigns
To get the best results from Google Ads, you'll need a thorough understanding of the platform and be able to spend time working on your campaigns. It's vital, for example, to:
Choose the correct campaign type (search ads, campaign ads, or video ads)
Adjust your targeting settings so that your ads are delivered to the appropriate demographics
Craft your ad copy so your adverts will be relevant to the people who see them
Ensure that you're using keywords, negative keywords, and ad headings appropriately
Understand how to bid on keywords and phrases properly
You'll also need to monitor your campaigns and tweak them when necessary to improve your results.

How To Choose A Google Ads Management Company
If you don't have the expertise or time to run your Google Ads account yourself, you should consider hiring an agency. However, ask any company that you're thinking about using the following questions before committing to anything:
1) Are They Google Partners?
When an agency is a Google Partner, it means that they have Google certification. This shows that they have the expertise to operate AdWords accounts effectively, with a track record of delivering results.
2) Do They Have Dedicated Google Ads Account Managers?
If so, you'll always know who to contact about your campaigns. You can be confident that these managers are Google Ads specialists and aren't dabbling in other things.
3) Have They Worked With Companies In Your Industry Before?
Having direct knowledge of your sector will mean that your agency's staff are likely to know what does and doesn't work for companies like yours. They'll also understand your industry's terminology and the customers who seek your services.
4) Will You Be Involved In The Process?
While you may not want to do all the work yourself, you should still be involved in making decisions. Your agency should empower you to engage with your campaign in a way that suits your work schedule and preferences, and also provide you with regular campaign updates.
5) Do They Have Any Case Studies That You Can See?
Seeing what an agency has achieved for other businesses could help you to decide whether they're the right Google Ads management company for you.

What Next?
As Google Partners, JDR has a wealth of Google Ads experience. Contact one of our friendly advisers to find out more.
Image source: Pixabay