Google AdWords Management- The Value Of Hiring A Google AdWords Expert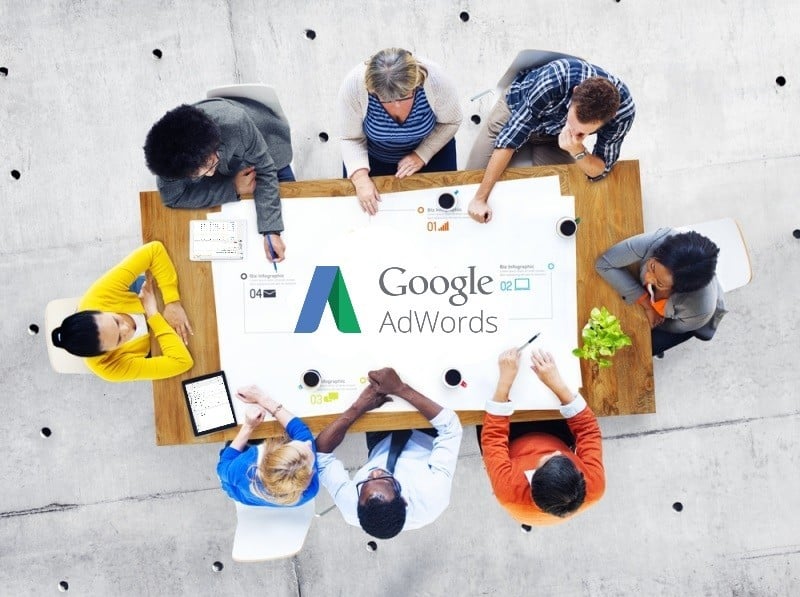 Ask yourself the following question: "How much do I really know about PPC advertising?" Chances are, as a director of a B2B company, you know a fair bit – but you're not an expert. That's ok, because there are people out there who are Google Adwords experts – and hiring them could have a huge impact on your business. Investing in an expert now could save you time, allowing you to focus on other areas of your business, money (in the long term) and the hassle of managing your PPC advertising. Doesn't that sound good? Here's why hiring a Google Adwords expert could be a smart move for your business.
Great Ad Copy Boosts Conversion
Never underestimate the importance of good ad copy. Actually, great ad copy is what converts, and Google Adwords management experts are skilled at creating great copy. They perform research, study your competitors and create ads based on tried-and-tested methods. Put simply, they know what works. Get the copy of your ad right and you'll elevate your click-through rate, boosting conversions. Bad copy means low conversions and even worse, wasted money on advertising campaigns.
Keyword Research can be Challenging
PPC experts spend lots of time on keyword research – using the wrong keywords could lead to poor returns for your campaign. Sure, you could use free keyword tools or even paid tools, but these are often expensive and your company won't benefit from the industry knowledge and experience of a PPC expert.
Terminology Trips You Up
Ok, so you think you're pretty PPC savvy? I mean, you know what PPC stands for, after all. But how about the rest of the terminology? Do you know what CPA means? How about the difference between hits, views and impressions? If you're managing your own campaigns, you need to be familiar with, and understand, all these terms. If you're not, it's time to call in the experts.
Creating Great Landing Pages is the Key to Success
Your campaign simply isn't going to convert if your landing page isn't up to scratch, so ask yourself, do you know what a great landing page should look like? You're going to spend more money on conversions if your landing page isn't spot on. A PPC expert understands landing page design and how to improve conversions using A/B testing to compare different pages. This can make a huge difference to your conversion rate.
Knowledge is Power
Hiring a PPC expert means your company benefits from their knowledge and experience. Often they will have worked with other clients in your industry (even your competitors) and they can use this knowledge to help you. Hiring a PPC expert who has worked with your competitors in the past is a really smart move. Learn how to choose the right expert for you - How To Choose The Right PPC Advertising Agency - 4 Questions To Ask
Time is Money
One thing you wish you had more of? Time. Running a business can mean facing a pretty hectic schedule, day-in, day-out – do you have time to give your PPC account the attention it needs? PPC experts spend their time keeping up-to-date with the latest trends, attending trade shows, researching and comparing notes with peers and friends. Chances are, you won't have time to do all these things! Don't make the mistake of assuming that PPC is less complex than SEO. Remember it costs you money every time you use it and you normally won't see a return straight away. So anything you can do to improve your returns is a good move – hiring an expert makes your PPC adverts work harder, making them better value for money.
Monitoring for Click Fraud can be Complex
If you don't know much about pay-per-click advertising, how do you expect to monitor for click fraud? Expect that click fraud is always going to happen – even bots trying to spider your site can be an issue. Monitoring your log files and stats for any suspicious looking activity is crucial – if click fraud is spotted this can be reported to the search engine and a refund requested. Of course, search engines do their bets to block click fraud and they do carry out audits throughout the year, but this could mean relying on them to spot it and waiting months for a refund. Unless you're an especially technical or analytical person, this is something best left to the experts.
As you can see, a Google Adwords Expert can be an incredibly valuable asset to your business, and their experience and knowledge can boost the success of your campaigns, increasing conversions. Don't leave your PPC advertising to chance – or spend all your time trying to manage it yourself – hire an expert.
JDR have been managing Google AdWords campaigns for over 7 years and are certified Google Partners. To find out more about our Google AdWords Management services, go here: https://www.jdrgroup.co.uk/ppc-management-agency