Get The Lowdown On SharpSpring's New Sales Features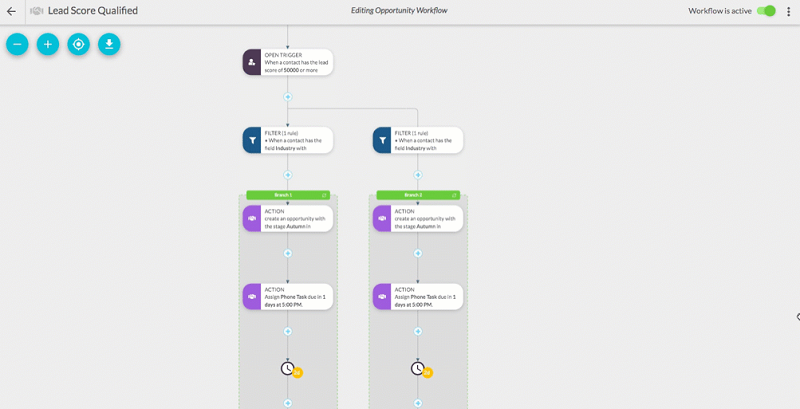 In the last few months, SharpSpring, the popular marketing automation platform, has launched two new features: SharpSpring Sales Optimiser and SharpSpring Meetings. So, what exactly are they and how can they benefit sales teams seeking to improve their processes and results? Let's examine each one more closely.

SharpSpring Sales Optimiser
Launched in July 2019, Sales Optimiser is a suite of tools which can help businesses automate more of their sales generation processes. By using these tools, companies will be able to apply the lead-generating and nurturing tactics employed by marketing experts within their sales department, in order to improve the efficiency of their operations and boost conversion rates.
Sales Optimiser's main features include a visual workflow builder, which allows you to lay out the steps that you want your staff to take each time they deal with a lead, so that everyone follows the same process. It also lets you delegate tasks to your team members and automate a range of actions.
You can stipulate that specific messages are used at particular stages of the sales process, in order to maximise the effectiveness of your communications. Follow-up contact processes can be streamlined, so that you're engaging with potential customers at the right time and in the right way, whilst minimising the chances of human error.
Lead managers will be able to discover which leads have been engaging with your company's communications with ease, and you can also run reports that will show how your sales team have dealt with the tasks assigned to them.

SharpSpring Meetings
SharpSpring Meetings is a powerful calendar tool which ultimately enables prospects to book meetings with you or members of your sales team themselves. You can stipulate your availability on a particular day and then divide that time into 'meetings', however you like. You can then include links to these meetings on website pages or within emails, allowing prospects to pick the slots they want.
You can use the feature for appointments with individuals or with teams, and you can integrate Zoom with it in order to transform your meetings into video conferences. Administrators can also access information about a sales teams' meetings in order to see individual team members' availability and the percentage of booking page views that have generated completed booking forms.

What Alternatives Are On The Market?
While both of these features certainly enhance SharpSpring's offering, it's worth shopping around to see what other marketing automation platforms have to offer too. HubSpot, for example, also enables you to automate a wide range of sales tasks, manage your sales pipeline, and allow prospects to book meetings with you, and it has many other features that you could benefit from as well.
If you aren't sure which platform to select or how to make the most of the features they offer, however, talk to a member of our team. We can help you use sales, marketing and CRM automation platforms as part of a wider inbound marketing strategy, so you can expand your business in a cost-effective way.
Image source: Sharpspring