JDR Are Now A Certified SharpSpring Platinum Agency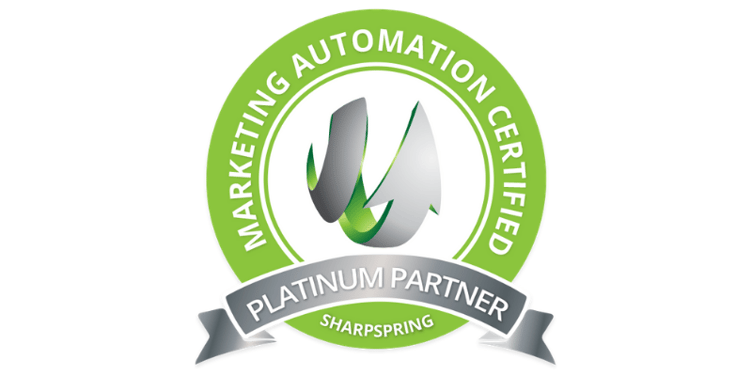 We are happy to announce that we are now a Platinum SharpSpring partner, which means we are accredited by SharpSpring to work with their powerful marketing and sales platform on behalf of customers.

Why Does This Matter?
Working with a SharpSpring certified agency is like having a team of SharpSpring experts employed by your company. We can leverage all the features on your behalf, and have proven expertise in doing so. We can also provide customer service, implementation support and training.
Marketing automation platforms are complete marketing systems with a lot of hidden features. It can take a while to master a platform like SharpSpring and it's easy to miss out on some of its more subtle functions.
This is why we always recommend working with an agency when using marketing automation software, unless you've already got a big marketing team and the resources and skills to spare. We can hit the ground running and start making the software work for you without a lengthy acclimatisation period.

Why SharpSpring?
Over the years we've worked with several extremely strong marketing automation software platforms. These include HubSpot, Infusionsoft, Marketo and ClickDimensions. All have a lot to recommend them, but some are better geared to larger businesses, rather than smaller businesses and start-ups.
We are therefore always looking out for new platforms that work well for small businesses in the UK, and SharpSpring fits the bill perfectly. We started working with SharpSpring in 2016 and have helped a number of clients achieve great results using the platform.
SharpSpring has many benefits:
Low cost – SharpSpring's costs are typically much lower than that of comparable platforms like HubSpot, Marketo or Pardot and comes with a full suite of advanced features.
Scalability – There are no limits on users and no sharp cost increases for growing a large contact database.
Flexibility – SharpSpring contracts are on a month-to-month basis, with no long-term commitment.
Extensive third-party integration, including Google AdWords, Gmail, Salesforce, and many others.


The Right Application For Your Business
SharpSpring has a fantastic range of automation features and an intuitive user interface. We can show you how it works and help you implement and get the most out of the technology, so please get in touch to discuss your options by calling 01332 343281.
Image source: Sharpspring