5 Ways To Adapt Your Website For Google Rankings Since Penguin & Panda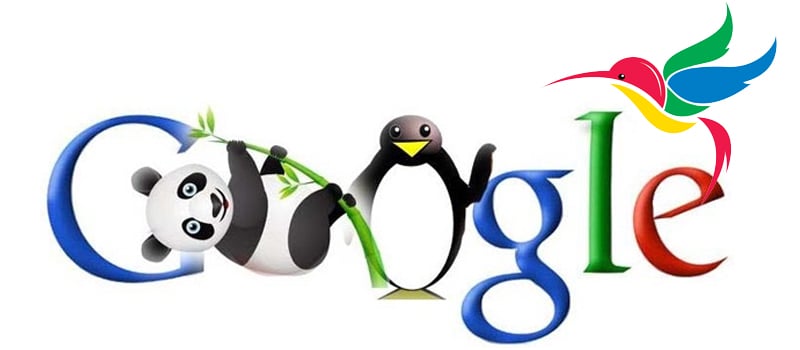 Has your website been hit with a Google penalty after the recent algorithm updates? Many business owners who have invested in SEO have lost thousands of customers due to being penalised by Google. As Google evolves and their algorithm changes, the way we do SEO has to change and you have to adapt your website accordingly in order to sustain your rankings and traffic. In this article I will give a brief explanation of what each of the main updates focus on and target. I will then go on to talk about actions you can take to adapt your website for Google rankings and to ensure you have a website that Google likes and won't penalise in the future.

The Main Algorithm Updates
The Panda Update
This Google algorithm update was first released in February 2011. It targeted sites that had little and low quality content on them to lower their rankings and boost the higher quality sites in the SERPS. The Panda update has meant that all Webmaster's who intend to rank well need to focus on producing quality content throughout the site that is useful and informative to users. Panda has updated numerous times since it was first released to further improve the relevancy to Google's search results.
The Penguin Update
This update to the Google algorithm was first announced on April 24, 2012. The update typically targeted websites that clearly violated Google's Webmaster Guidelines by using black-hat SEO tactics. The sites that were hit bad, generally had a lot of low quality links pointing to them from blog networks, spam comments, bought links and more. Websites that go against this Google update by building low quality links will surely get hit and penalised by Google – resulting in a loss of rankings, traffic, business and eventually money.
The Hummingbird Update
Hummingbird is the latest search algorithm update to be implemented by Google. They released it in August 2013 and updated it towards the end of September the same year in order to celebrate their 15th birthday. The update focuses on being more interactive. It will take a search query using long-tailed keywords and try to figure out the context of the question being asked. It will then attempt to deliver the most relevant and direct answer to that question.
Actions to Take to Adapt your Website
So now you know what the main Google algorithm updates are about and the type of websites they target, you can take a number of actions to help adapt your website.
1) Have Excellent Content
The first action you should take to ensure your website is Google friendly and adapted for Google rankings is to make sure you have quality and valuable content on your website. The more content you have on a page, the better it is going to be, as long as the quality of the content isn't sacrificed. After the Panda update we know that Google loves sites that have a lot of content on them that is informative and useful to users. You can improve the content on your site by ensuring all your pages are specific to what the user is looking for. The more relevant the information is on the page, the more useful it is going to be for them and the more Google is going to like your website.
2) Make Sure Your Site is Regularly Updated
Another really important step you should take to ensure your website is adapted to the Google updates is to make sure you have a fresh stream of content being added regularly. Google loves this and ranks sites higher if they are updated regularly with fresh, unique and relevant content. One of the best ways to do this is to have an integrated on-site blog and post weekly articles, or to have a news page that you keep updated with news. Find out more about updating your website here - https://www.jdrgroup.co.uk/blog/bid/352686/how-often-should-you-update-your-website
3) Great on-site optimisation
Great on-site optimisation has always been important but is now even more crucial since the 3 big algorithm updates. You need to ensure your title tag contains your main keyword but isn't over stuffed. Secondly, your meta description should read well, contain keywords if possible, have a good call to action and make the searcher want to click through to your website. Other crucial on-site optimisation factors that you need to be aware of are image alt tags, H1 and other heading tags, good internal linking structure, a site map, privacy policy and more. If you don't get your on-site SEO right from the beginning then your website will never rank as well as it could. Here are some mistakes to avoid when optimising your website - https://www.jdrgroup.co.uk/blog/bid/359736/6-seo-mistakes-to-avoid-when-optimising-your-website
4) A Good Social Media Presence
Google is starting to consider a websites authority in Social Media more than ever. The more social signals a website has pointing to it, the more authority and trust Google gives it. Make sure you keep your website adapted by having a Facebook, Twitter, Google + and YouTube for your business and having them linked from your website. You also need to make it easy for people to share your content and like you on Facebook, +1 you on Google + or follow you on Twitter and YouTube. View some great Social Media tips here - https://www.jdrgroup.co.uk/blog/bid/323964/6-social-media-marketing-lessons-from-big-brands
5) Natural back link profile
Since the Penguin update, having a natural backlink profile is even more important than ever. You have to be extremely careful about the types of links you build. Buying hundreds of low quality links or adding posts to blog networks etc. just doesn't work anymore. The best links you can possibly get are those that are natural, i.e. people sharing your content and pointing back to your site. The more relevant to your niche these websites are or the more authority they have with Google and the more powerful the links will become.
In conclusion, it is extremely important that you take all of these action steps into consideration to make sure that your website is adapted for Panda, Penguin and Hummingbird, as well as future algorithm updates that are sure to come.