What To Blog About: 11 Blog Post Ideas For Small Businesses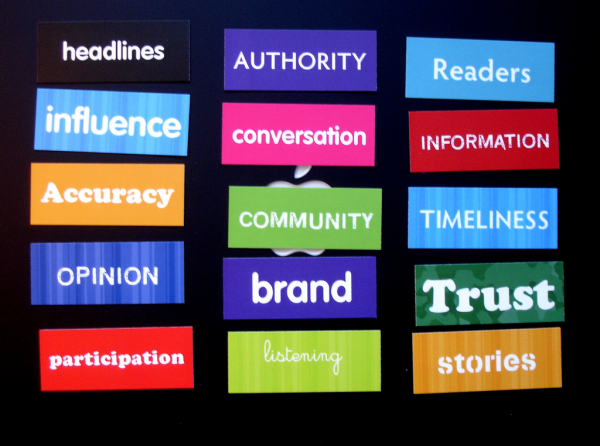 Blogging is a major marketing tool for small businesses, but in the UK it is a seriously underused strategy (see our article Benefits of Bogging – 7 Reasons For Business Owners To Blog). One of the main reasons businesses are afraid of blogging is due to the uncertainty of not knowing what to blog about.
So in this article, I'll give you 11 blog post ideas to get started!
It's worth adding that you should also have your target markets in mind when blogging. You need to be thinking will each article interest our target markets?
So what is it that I can actually be blogging about for my business?
1) Industry News
Whichever sector your business is in there will always be announcements about the latest big developments. What is coming around the corner? How will this affect your customers? People within your industry will also want to share their opinions on the possible impact of key industry events. You should want your business to be at the forefront of this latest news. This will show your potential customers that you are proactive as a business and always looking towards future advancements and how you could utilise them.
2) Special Offers
Special Offers are part of your sales and marketing strategies to attract new customers to buy from your business. You want to continually promote your products and services. You should take an active approach towards launching special offers and then encouraging them through blog announcements. Within your blogs you can also encourage prospects to register further. This can be done through your Call To Action at the bottom of the article and direct links throughout your article to a landing page. The landing page itself will encourage prospects to further register for your offer. You want to maximise the enquiries you receive from your special offers.
3) Buyers Guides
When trying to establish the varying budgets for the products or services you are looking for, potential customers are searching for additional guidance to understand what options are available to them. You can explain the considerations they should make to determine their budget. What questions should they be asking?
You can also have blog articles which are Guides to Choosing the right (a particular product name) for you – for example '6 Questions to ask before buying X'.
Not only this, you can also advise prospects at different stages of the buying process. They may be at the start of the buying process performing their additional research. They may be at the stage where they know what type of product they are looking for. However they need to determine which particular companies offer these products they want to purchase.
4) New Products or Services and Additional Benefits
As soon as you have any new products or services or when you update them to offer additional benefits for customers, let your target customers know. Potential customers are always interested in how product and services will benefit them. Additional benefits will encourage customers to further purchase from your business. This is because it includes additional methods to help increase your business success in terms of enquiries and sales.
5) Frequently Asked Questions (FAQ's) and Should Ask Questions (SAQ's)
With the products and services you sell, there will be regular questions that many prospects have before making their buying decision. These questions are known as FAQ's. You will be able to establish which questions many prospects are unsure of by analysing the enquiries you receive. You should ask your sales team, customer service team or other customer facing departments for the most popular questions.
It is not only Frequently Asked Questions that you should respond to through your blog. There are also Should Ask Questions which many prospects are afraid to ask, or don't know to ask, but they should ask.
If you put your business at the forefront by providing prospects with these answers, this will encourage them to purchase from your business as you are clearly displaying your expertise to your potential customers.
6) Troubleshooting
When potential customers are experiencing problems with particular products and services, explain what they should do and also how your business could help them. You want to reassure your customers that there are solutions to their problems. If you can provide them with a solution they are likely to enquire into your business further. You may also want to explain how people should approach choosing a particular product or service.
Another engaging blog post subject is to explain either the advantages or disadvantages of your products and services. Explain how they can benefit people and their businesses.
7) 'How To' Blogs
'How To' blogs such as 'How to get the most out of your SEO campaign' provide prospects with instructions on successful methods and approaches relating to a range of products or services. This approach is a step by step guide to educate the reader on how they can achieve their goals. These blog posts also include a range of strategies to increase business success.
Additionally you can share your blog article links on social media profiles with a brief comment. This means that you are expanding the awareness of your blog articles. This will encourage more people to view your blog articles and increases the likelihood of gaining enquiries for your business.
8) Events your Business has hosted or attended
If your business has been involved in or attended any significant industry events, you should blog about them. You need to let potential customers know what you are doing. You want to engage their interest. You could for example have organised a workshop, attended an exhibition or raised money for a charitable event. You shouldn't miss these off your blog.
9) Company News
You should be talking about your company-specific news. What interesting things are happening within your company that you should be informing prospects about? Have you recently received any further accreditations? Have you just completed a significant project? Is your business moving to another location? And more.
10) Case Studies: How Have You been Helping Customers?
You should blog about key projects you have completed. This will showcase your capabilities. If they have seen the products or services you sell within a realistic setting, they are more likely to buy from you. It gives them a deeper insight into your business's capabilities.
You should include what your customers individual design requirements are, the product or service solution your business provided for them. Not only this, you should also ensure you explain how this has benefitted your customer.
11) Reviews and Comparisons
Particularly for business's selling online, ecommerce businesses and product based businesses you should blog about reviews and comparisons. These comparisons may include 2 or more products. These are significant ways of explaining your businesses expertise. You are explaining the strengths of both products so that your competitors can gain a deeper understanding. It also gives you a realistic outlook on what that business is about and how they support their customers throughout the buying process.
Some other points to consider:
Make sure you are choosing a range of subjects for your blog articles that will keep your prospects and customers interested.
Use the Google Keyword Planner to choose keywords to include in your blog articles
It is not only about the blog articles themselves, you need to think how you can promote them. You should share them through your social media profiles. You should include them in your email campaigns and newsletters where relevant.

If you feel like you are running out of subjects to blog about, you can always search on: Top Industry Blogs and Forums, Twitter, Google Trends, your Competitors Websites.
photo credit:
Mexicanwave
via
photopin
cc