Google AdWords Invoices & Payments – What You Need To Know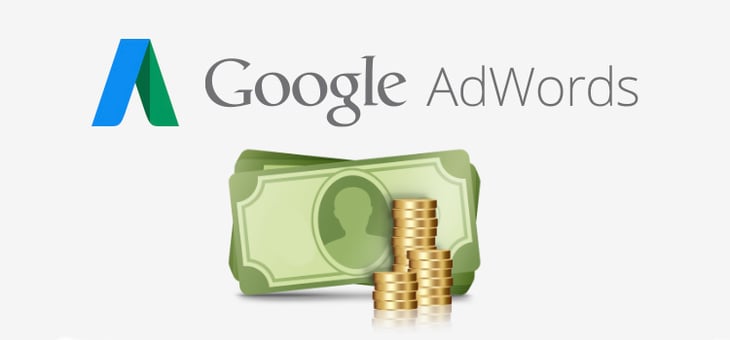 Here at JDR, we often get asked by clients if they're able to download invoices from Google AdWords and if so how they can do this. We also get asked how Google take the payments for Google AdWords from their business. In this article, we will be discussing how you can download Google AdWords invoices and we will also be explaining how Google take your payments.
Let's get started with how you can download an invoice from Google AdWords…
How to Download Your Google AdWords Invoice
Downloading an invoice from Google AdWords is very simple. Google allows you to download any monthly invoice you want from your Google AdWords account. If you're currently still in the month you want an invoice for, you do need to wait until the month is over. Google can then generate the invoice for you for that month.
To download an invoice you first need to click the small cog icon on the top right of your Google AdWords dashboard. This will bring up a small list of more options where you need to click 'Billing'.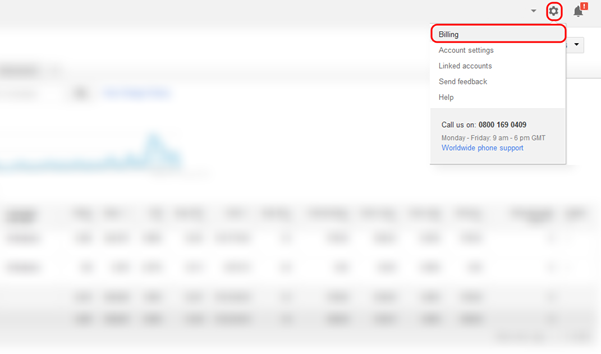 Clicking on the billing option will bring up all of your billing information. Here is where you can also update your billing information when required.
Under this you will see each month broken down into payments. This will show you what you've spent on AdWords and what payments have been made:
To download an invoice you simply click 'EU VAT Invoice (1)' under the month's invoice you want to download. This will then open a small dropdown option with a blue number code, this is your invoice number. If you click on the invoice number it will prompt you to save the invoice. This will save the invoice as a PDF document to your computer.
Extra Tip – There are options on the page to change the date range and to also change between 'Detailed' and 'Summary' information.
Once you've done the above you've successfully downloaded an invoice from Google AdWords! It is really that easy.
Next let's look into how Google Take your payments…
How Google Take Your Payments
Now you know how to download an invoice from Google AdWords, let's look into how Google take your payments for Google AdWords. Google have two payment methods: Manual payments (Prepay) and Automatic payments (Postpay).
Manual payments (Prepay) – With this payment method you are able to pay when you want for future costs. This means you can make payment before any ads are live and running. Then once your ads start running and you get clicks you will accumulate costs. The credit will then be taken from your pre-payment and once your payment has been all used up your ads will stop running.
Automatic payments (Postpay) – With this payment method you're automatically charged after your ads run. You will either be charged 30 days after your last payment charge or when you hit a pre-set (threshold) amount. Google also allows you to make payments whenever you want so you can control your costs better.
Please Note – If it's a brand new Google AdWords account then manual payments will not be available. This is due to a new Google AdWords update.
When Will Google Take Automatic Payments?
With the Automatic Payment method, Google will either take payment 30 days after your last automatic payment or when you hit the threshold amount. The threshold amount is initially set to a certain amount (often a small figure), then once time goes by the threshold amount will increase. The threshold amount does vary between accounts. Normally it's the case that the threshold will be £50 to start with, and then it will get increased to £200 over time.
If you have any questions about Google AdWords or about the above, please feel free to get in touch with us and speak to one of our experts.