How To Grow Your Business Through Video Sales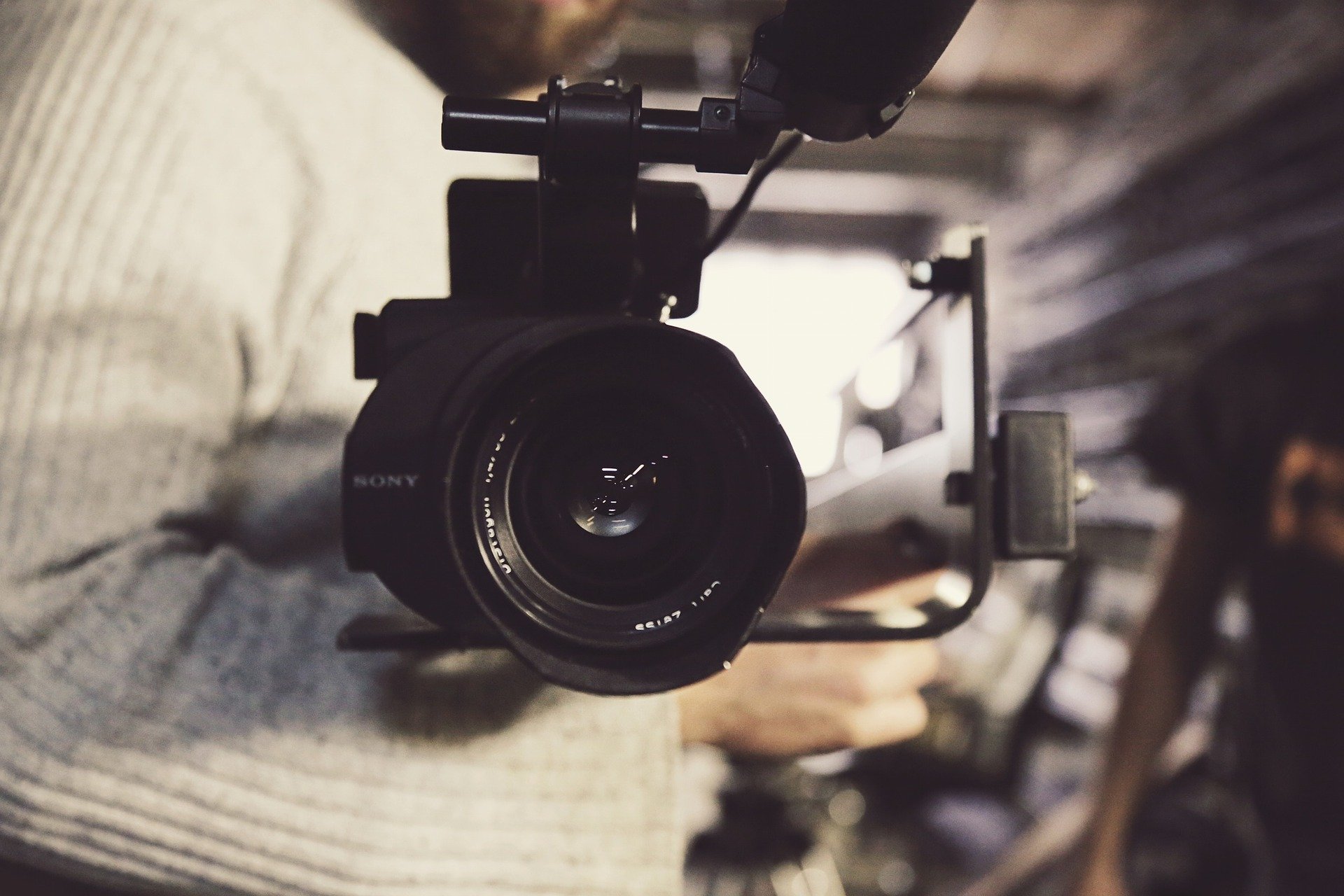 Using video in your sales process gives a human face to your business and helps you gain more customers. Working remotely, video selling helps replicate the value of face-to-face meetings, and, during traditional field sales, video supports your sales team with a variety of informative and engaging materials.
Why use video content in your sales and marketing?
From prospecting for customers to issuing proposals, video selling platforms – such as our favourite, Vidyard – let you record and send videos at low cost, and add a personal touch to all stages of the sales cycle. In fact, 90% of respondents to a recent Forbes survey said that video content had helped them make a purchase decision, while 64% claimed that watching a marketing video made them more likely to buy.
Even without these encouraging stats, video content can enhance your sales strategy in the following ways:
Provides a convenient form of content that works well with all devices and screen sizes, from small smart phones to huge desktop monitors. It's often easier to watch a video on a mobile device than to read a website.

Provides information to prospects who don't have time or inclination to read an article – or simply where a video is a more appropriate means of conveying information. Think product assembly instructions, for instance.

Video content gives you the opportunity to introduce the men and women in your company who deliver the service for your customers, giving your business a human face and helping build trust and credibility. (The same applies to real-world customers in video testimonials/feedback.)

Videos encourage emotional engagement with your content, so the presence of video clips on a landing page will help cement a memorable impression of your brand, even if the main information is delivered in written form.
Why we love Vidyard
Isn't video content expensive and time-consuming to produce? Actually, no. Vidyard leads a field of new cloud-based video sales platforms that make it cheap and convenient to produce a wide range of customisable videos, from short testimonials to full webinars. Here are some of the main reasons why we love the platform:
It's so easy to create videos of any length using Vidyard. All you need is the inbuilt WebCam in a smart phone or tablet, and you can even create recorded video casts of videoconferencing meetings and training sessions.

Host all your videos through Vidyard in a portal branded to look like part of your website. From here you can access your videos on any device, embed URLs on your website, publish them on social media, or send customers links by email.

Customise each video with a personalised call to action and embedded links.

Easily clip, edit, and customise your videos on the go without having to invest in specialist video editing software

Track the success of your videos in real-time with a great set of analytics tools. See how many people access each video, where they are located, how many times a link is clicked, how much of each video is watched and which parts are most popular, and how many times each video is shared on social media.
Next steps
At JDR, we are passionate about helping customers make sales in the cheapest and easiest way possible. Harnessing the new video sales platforms is a great way of maximising your productive sales time and building better relationships with your prospects. To find out more about the benefits of Vidyard at each stage of the buyer journey, please get in touch with one of our marketing specialists today.
Image Source: Pixabay