What This Year's Celebrity Big Brother Can Teach You About Your Business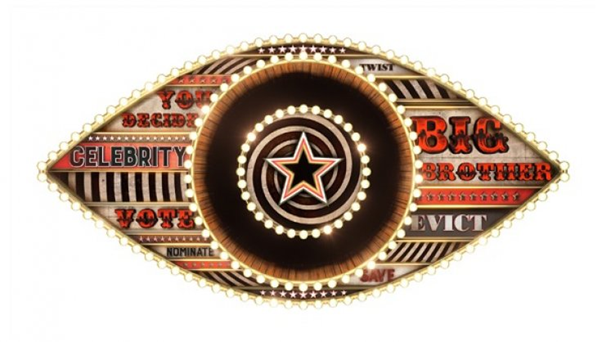 It may be classed as trash TV but there are a few things business owners can learn from this year's show!
Can I start this article by stating we all have our own little guilty pleasures! I'm ashamed to admit it but mine is Celebrity Big Brother! Please don't judge me. I have been watching this year's Celebrity Big Brother, and yes it is trash TV. But believe it or not watching this show has reminded me of the priorities businesses should keep in mind when writing their business plans and marketing strategies. The lessons I have learned from this year's show are things I was already aware of however, watching the show reminded me just how much of a priority these things are when it comes to strategising for businesses.
Here's What Business Owners Can Learn From This Years Celebrity Big Brother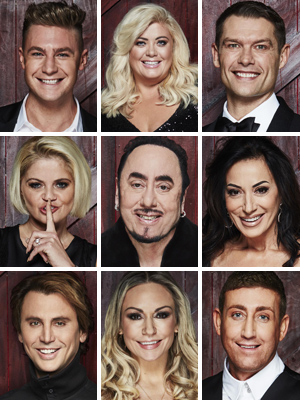 People Want To Know The Real You And What You Have To Offer
People are always intrigued by celebrities and want to know what they are like in real life; this is one of the main reasons Celebrity Big Brother is so successful! It gives viewers the chance to see what celebrities are like day to day. By watching the show viewers feel they are getting to know more about what the celebrities are like as people, and they learn more about what they have to offer. For example, Steph from this years show is a well-known Hollyoaks actress and Meghan is from a reality show called Ex on the Beach. Not many people knew that both these girls also had a talent for singing, this was revealed in one of the Big Brother tasks. Now that everyone is aware of their hidden talents, there may be new possibilities for them within the music industry. By performing on the show they have given themselves new business opportunities.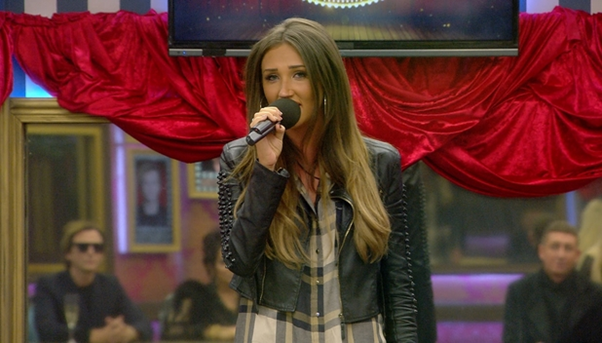 It's highly likely that your buyer personas, no matter who they are, are going to want to find out more about what happens behind the scenes at your business. (Just like people want to know more about these crazy Big Brother celebs, and what they are like behind the scenes.) Who are your staff? What are they like? What services do you provide? What happens in your offices? You could write blog posts and social media posts, and even create YouTube videos that make your customers feel like they are really getting to know you, your business, and what you have to offer them.
Megan and Steph showed the public a hidden talent which has opened them up for more business opportunities. Does your business have any new talents your customers will want to know about? Such as a new member of staff, or maybe new up and coming products or services that you could let people know about, to provide your business with new opportunities. If so let everyone know! Just like Steph and Megan did by getting up and singing.
Think about it, it's human nature for us to want to know more! Your customers and potential new customers will enjoy finding out more about your business, just like people enjoy watching Celebrity Big Brother and getting to know more about the celebs. So make sure you are offering them that personal touch and letting them know what your business has to offer!
People Want To Know What's Happening In Your Business
Most people are a little bit nosey, or shall we put it in a nicer way and say curious! Curiosity causes people, like me and thousands of others, to watch what these crazy celebs are getting up to in Big Brother. Because people are curious by nature they will be curious about what is happening in your business. So make sure you are feeding their curiosity by giving them regular updates about what is going on in your business. The best way to do this is via your social media channels and blog. For some great tips on what to post on your social media have a read of the following article - 3 Goals You Should Include In Your Social Media Marketing Plan For 2016
It's Important That Your Business Is Liked!
These celebs are so desperate to be liked! Whenever they are put up for nomination or receive boos from the general public you can see the pain in their faces. This is how we, as business people, feel about our businesses products and services. Whether we want to admit it or not we are all desperate for people to like our business and what it has to offer. The boos and nominations these celebs receive are the equivalent to a bad review for your business. To give themselves the best chance of being liked, the celebs enter the Big Brother house with a strategy (game plan) in place. They strategise for days with their PR people and management team before they enter the Big Brother house, and do their best to stick to the strategy they decide to put in place. Business owners should be doing the exact same thing! If you want your business to be liked you must strategise, put a good business plan in place and stick to it!
Good Old Fashioned Manners & Great Communication Still Matters To Your Customers!
Never underestimate the power of good manners and great customer service! Like many viewers I watched in horror as Gemma Collins treated a hairdresser, that had been sent in to do her hair as a treat, like dirt! She was rude and obnoxious and didn't consider the hairdresser's feelings. The poor hairdresser handled the situation well and was praised for his great customer service skills all over the internet! Gemma Collins on the other hand had a HUGE negative backlash from this. A reminder to us business people that bad manners and a poor attitude never go unnoticed, and great customer service will always be appreciated! Don't be a Gemma Collins and put yourself at risk of negative feedback, ensure you communicate well with everyone you come across when representing your business. And if, like the poor hairdresser that was sent in to do Gemma Collins hair, you are unlucky enough to have to deal with a difficult or unreasonable customer, be calm and stay professional!
If People Like Your Business And What It Has To Offer They Will Invest Their Time And Money In It!
It amazes me that every single week members of the general public pick up their phones and spend their hard earned cash voting for their favourite celebs to stay in the Big Brother house. For the celebrity Big Brother contestants this is a HUGE ego boost! It means that people like them enough to pick up the phone and pay to vote for them. People are willingly spending their time and money on these celebs. It could be the same for your business, if people like your business and what it has to offer, they will happily spend their time and money on your products or services. So make sure you are doing what the celebs are doing for the Big Brother viewers week in and week out! Giving them a reason to pick you and your business over your competitors!
Letting A Customer Down Can Take You And Your Business From Hero To Zero!
One bit of negativity can turn things around extremely quickly! John an ex Eastenders star was doing so well in the first few weeks of the Celebrity Big Brother show, he was a favourite to win!........... That was until he made a big mistake and voted to put someone who was supposed to be his good pal up for eviction! (The one and only Darren Day!) Viewers and his fellow house mates found his decision very underhand and he was labelled untrustworthy This one mistake completely changed people's views off him. He went from being the most popular house mate to the most hated house mate, which he found very difficult to handle! Don't make John's mistake and have your business labelled as untrustworthy, or put your business in a bad position by making poor decisions. Think everything through and always consider how your decisions will affect people's opinions of your business.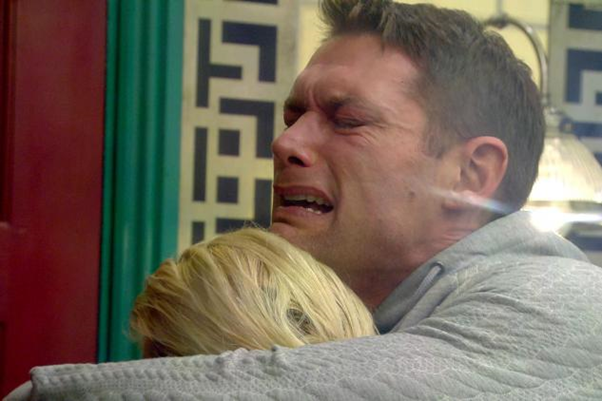 Don't offend your potential customers, Sometimes You Should Keep Your Opinions To Yourself
Winston McKenzie should have been a little more tactful when expressing his personal views. He spoke without thinking and offended his fellow house mates and viewers of the show. We all have our own opinions and we are completely entitled to them, however when it comes to business, you should always remember to think before you speak! It's good to add a personal touch to your business but remember to keep things professional at all times! Do not let your personal views or opinions interfere with business, it could cause you to lose out on some great opportunities.

Stick To Your Business Strategy, Do All The Right Things And Your Business Will Excel
If there's one thing that watching Celebrity Big Brother over the years has taught me about business it's that if you have a good business plan in place and stick to it, you stand a very good chance of achieving your goals! Just look at Rylan Clark, he was a past contestant on Celebrity Big Brother, he went in there with a strategy, he stuck to it, won the show and now has a successful career as a TV presenter. He's gone from being a joke act on the X Factor to flying high with regular TV slots on programmes such as This Morning, he even has his own show! Your business could do exactly the same thing and achieve amazing growth……………..How?............. By doing exactly what Rylan Clark did! Creating a good business plan and sticking to it!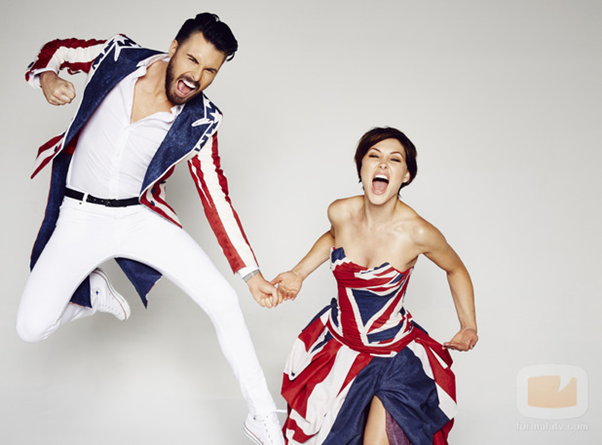 You can get inspiration for your business from even the most unlikely of places! I hope a few of the points I have made in this article have inspired you and reminded you that sometimes when it comes to business it's the basics that count! Treat your customers well! Create a good strong marketing strategy, put a business plan in place and stick to it! For some great tips on how to create a good business plan check out the following article 'How To Do A SWOT Analysis For Your Business Planning'