What Can Business Owners Learn From The Poor Implementation Of The New Car Tax System?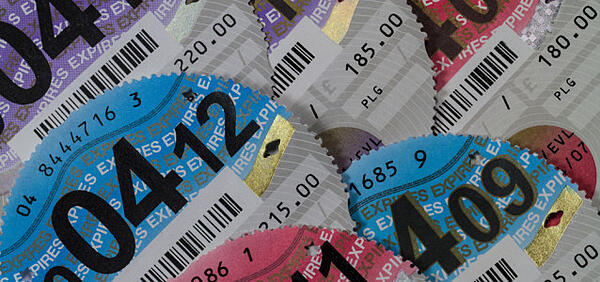 A few months ago I was enjoying a nice latte with one of my friends when eventually, as guys do, we started talking about cars - I can talk about cars for hours! But you will be relieved to know I won't bore you with the details of that.

He mentioned that the whole car tax system was being overhauled, and explained that it was going to be more convenient for us all to tax our cars. This was music to my ears, as I am one of those people always scrambling around at the last minute to get my car tax done in time.

Jump forward to a week or so ago from that conversation with my friend, and its quite clear that a lot of people like me were enthusiastic about this change, and were jumping online in their thousands to take advantage of this new system. So I was disappointed to hear that the launch of the new system was a complete fiasco! As with most I.T. projects, the government introduces you can guarantee the following three things.

1. They will go over budget

2. They will miss deadlines

3. On the day of the launch the systems will crash, leaving the tax payer with yet another failed implementation strategy!

So as somebody who earns a living helping businesses implement change, sometimes as part of growth, sometimes just to improve systems, I am left to wonder..............Was it down to poor IT systems or just human error? Why does the government find it so difficult to learn from these debacles? And why do we as the customer put up with this?

As a business coach I have experienced business owners who have created great plans and superb strategies, only to experience the plan falling at the last hurdle on implementation. Causing everything to fall down around them and they give up! However I'm here to tell you this is the last thing anybody should be doing! How many times has a business owner been let down by human error or IT systems? Human error and failed I.T. systems can often ruin even the best business plans! You will face challenges in business, as the government have with the new car tax system.

Unfortunately there will be times when things do go wrong in business and in life! It's how you deal with these challenges and recover from them that matters. Do you put your best foot forward? Or do you get disappointed, feel sorry for yourself and sink? Implementing systems is vital for any business, it makes the business more productive, makes it easier to recruit and train people and finally makes it easier to identify the solution when things go wrong in the business. Unlike the government, a lot of businesses haven't got the financial resources and human resources that the government have in place in order to rectify errors quickly. But if you plan for the 'what if's' of any restructure, you just can't go wrong!

Any business owner reading this article should understand there's no such thing as failure, it's all part of a learning curve. When we understand this we will persist, which will mean you will get there in the end. Please do not just ignore what's happened with the government's launch of the new tax system, let us learn from it, and let us show them how it's done!..............Sometimes all you need is a good mentor!
Article by David Roberts