Is HubSpot The Right CRM For Your Small Business?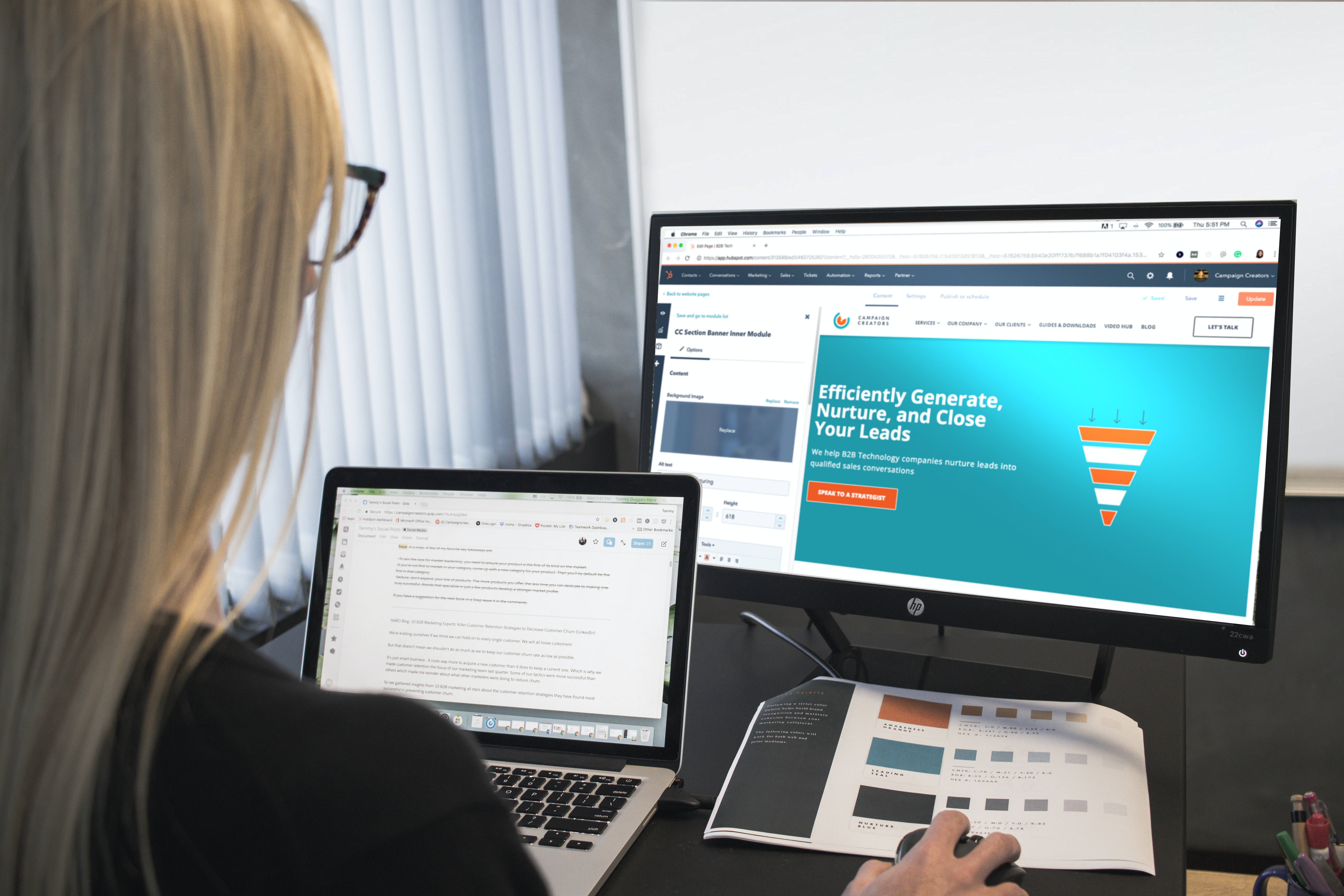 HubSpot CRM is a feature-rich, accessible customer relationship management platform that is customisable to the needs of a wide range of businesses and, most importantly, is available for free! But HubSpot CRM isn't the only CRM platform on the market – there are several high-quality alternatives that may be a good fit for your business – so what are the signs that HubSpot might be the right choice for you?
HubSpot could be the right CRM for you if:
You're new to CRM software. HubSpot CRM offers you, for free, a level of complexity and depth of features that many paid CRMs struggle to provide. You can host up to 1 million data entries on your CRM and use the platform to manage sales, email marketing, and customer service – as well as for online content management. And there are no catches to HubSpot CRM being free. You can use it for as long as you want to.
You are considering using other HubSpot tools, such as HubSpot CMS and HubSpot marketing hub. HubSpot's premium subscription plans aren't cheap but come with a sliding scale of costs that let you tailor your HubSpot usage to your needs and budget. Many of HubSpot's services can be bundled together for valuable subscription savings.
Looking for a scalable solution to grow with your business. As a small business you may not need an especially complex CRM at the moment, but as your customer base grows you will need a platform with the flexibility to respond to your needs and expand accordingly. HubSpot CRM provides this flexibility, with a modular architecture that can be mixed and matched for a customisable and unique solution.
You haven't got time to learn a complex application. While HubSpot CRM is extremely feature rich, it is also famously easy-to-use, with a drag and drop interface and plenty of accessible online learning resources available for free – leading to a short learning curve and an application you can pick up without much training.
You are looking for good vendor support. HubSpot has excellent online technical support and customer service facilities, with a helpdesk that can be contacted by phone, online chat, and email (depending on your payment plan – customer support on the free plan is very limited). As well as this there is an extensive informal support network of HubSpot users and developers on Facebook and Twitter.
You appreciate a software platform that goes the extra mile. HubSpot CRM users have access to a wide range of free tools that are useful to SMEs, including free invoice templates, an email signature wizard, blog title generator and more.
You may want to look at other CRM solutions if:
You already have a CRM or extensive data entries stored on another platform. HubSpot free CRM doesn't allow you to import attachments, activity records, and notes directly from an external CRM. To do so you will need to manually replicate or copy/paste the records on each entry – a laborious task. If you upgrade to HubSpot Marketing Suite, however, you get access to an API that automates the migration process for you.
You're looking for multilevel access security. HubSpot free CRM has an all or nothing access protocol, meaning that users either have access to the system, or they don't. You won't be able to set up different levels of security access for managers, administrators, guests etc. You can get these features in the paid versions.
You're a small business without plans for extensive growth. HubSpot is geared towards the SME market and can accommodate anything from small family companies up to businesses of 150 employees or more, so scalability is built into its architecture. However, HubSpot CRM does assume a certain level of structure and is designed to help businesses grow. Some small-scale businesses may therefore find other CRM and marketing solutions better suited to their needs. It very much depends on your plans for the future and what you need a CRM for, and we are happy to advise you based on your individual circumstances.
Find out more
As HubSpot Diamond Certified Partners, JDR can help you get the best value out of HubSpot CRM, using its tools to maximise your returns from marketing and sales. We can also advise you on alternative products if you decide that HubSpot isn't the best fit, and if you already use an effective CRM (such as Salesforce Pardot), we can help you streamline your data assets and integrate your CRM with your other digital marketing channels. To find out more about what we do, or to discuss your marketing and sales goals, please call 01332 343281 today.
Image Source: Unsplash